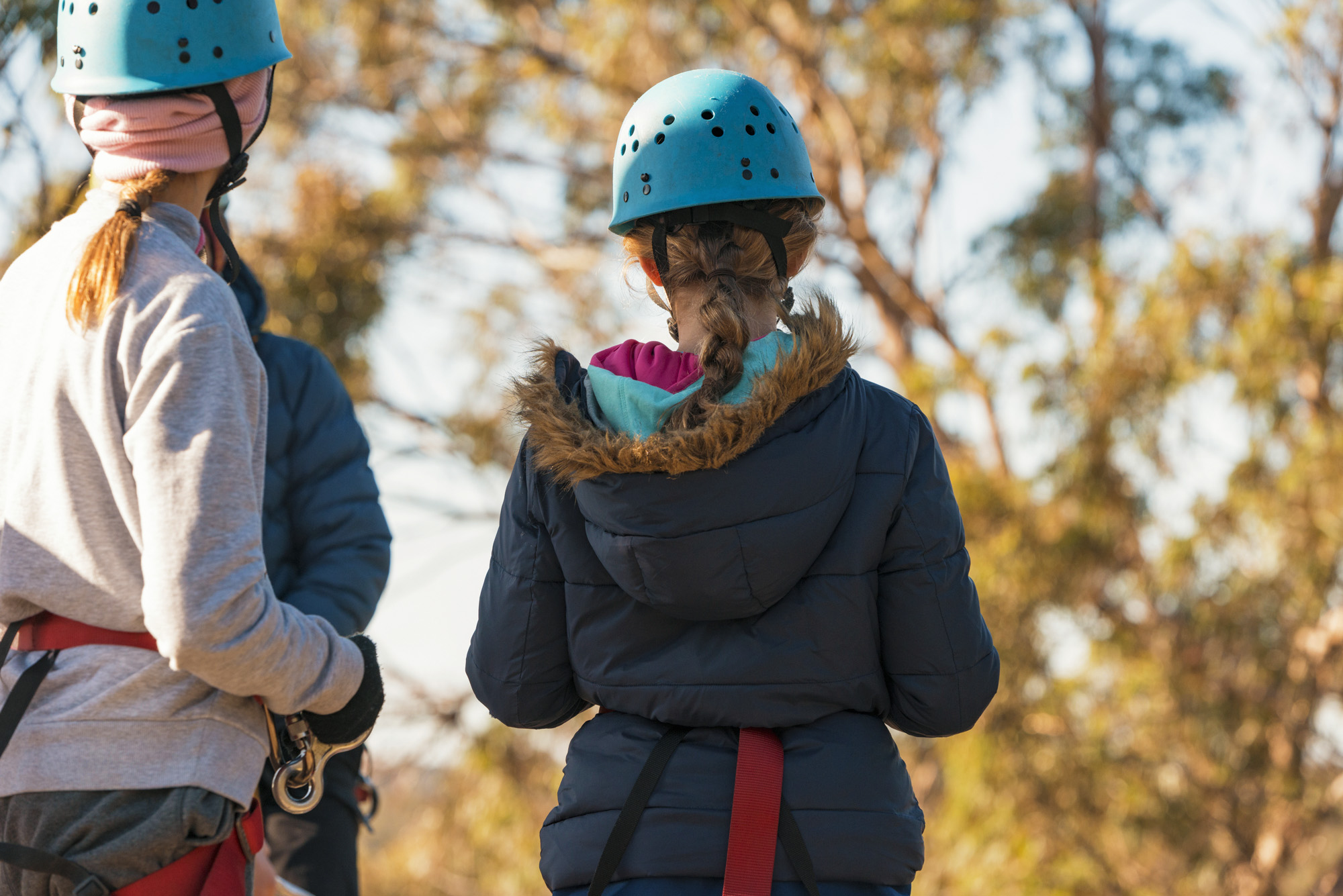 DAYS CAMPS
A CONVENIENT AND FUN ALTERNATIVE TO TRADITIONAL HOLIDAY CARE
Let us guide your children to connect with their inner explorer during the school holidays.
DAY CAMPS FOR SCHOOL HOLIDAY FUN
School holidays are just around the corner, but we've got you covered. Take a day or two (or three) to relax as our team of expert Educators guide your children through dynamic and adventurous outdoor activities.
We know learning can occur everywhere and at all times, so we invite your children to join us for a memorable and engaging school holiday experience. Your children will leave the digital world behind, learn new and exciting skills and rediscover the natural world.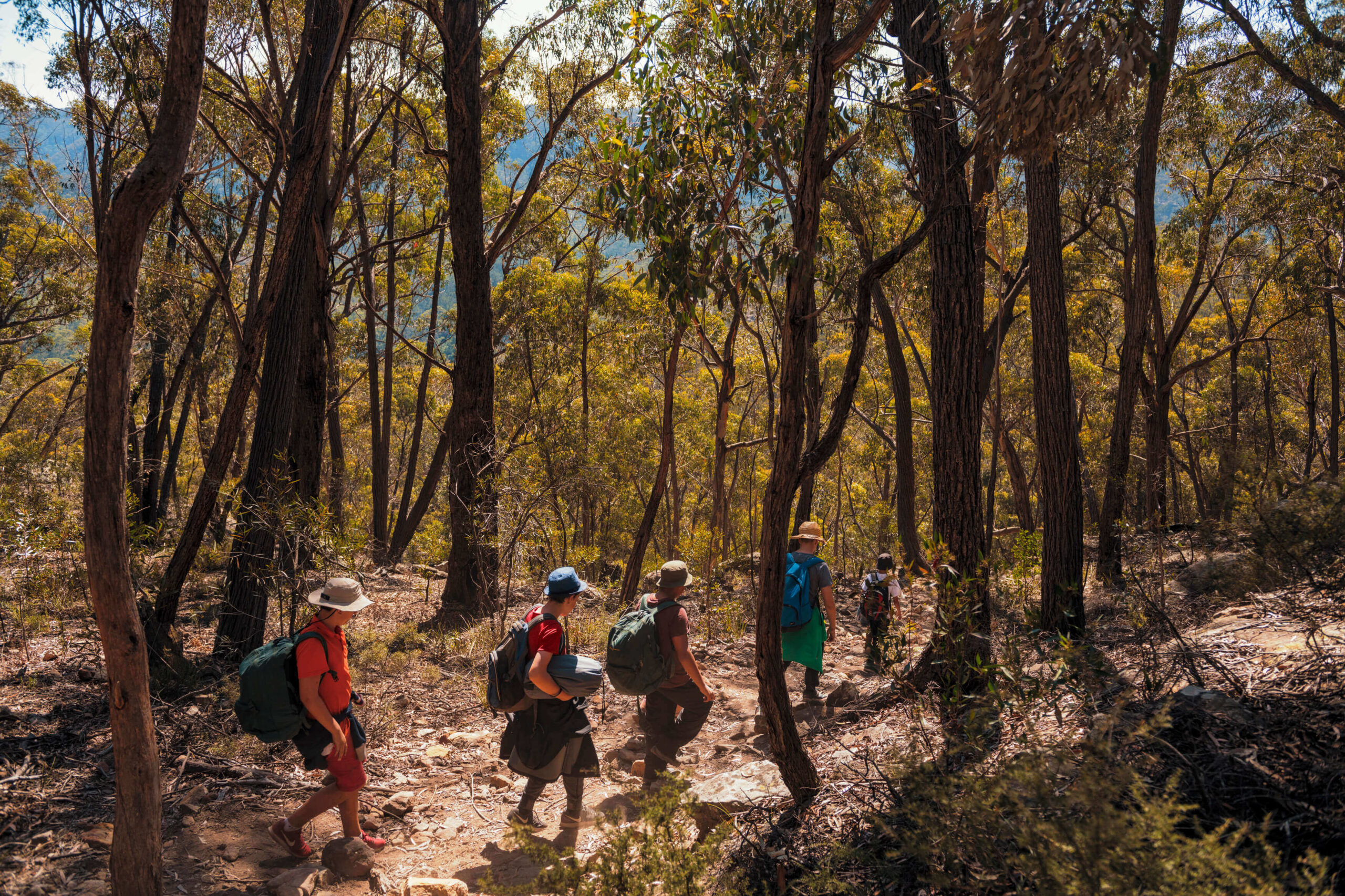 WHAT'S ON OFFER
Monday, 16 January:
EXPLORE
Years 8 – 10 – bushwalking, low ropes, vertical challenge
Years 11 – 13 – bushwalking and environmental education, shelter building, abseiling
Tuesday, 17 January:
CHALLENGE
Years 8 – 10 – giant swing, initiatives, archery
Years 11 – 13 – low ropes, archery, vertical challenge
Wednesday,18 January:
SPLASH
Years 8 – 10 – raft build, water initiatives, lost at sea
Years 11 – 13 – canoe, water initiatives, lost at sea
Thursday, 19 January:
DISCOVER
Years 8 – 10 – orienteering, canoeing, environmental education
Years 11 – 13 – high ropes, orienteering, initiatives
Friday, 20 January:
CREATE
Years 8 – 10 – egg drop, catapults, shelter building
Years 11 – 13 – egg drop, bridge building, giant swing
Book now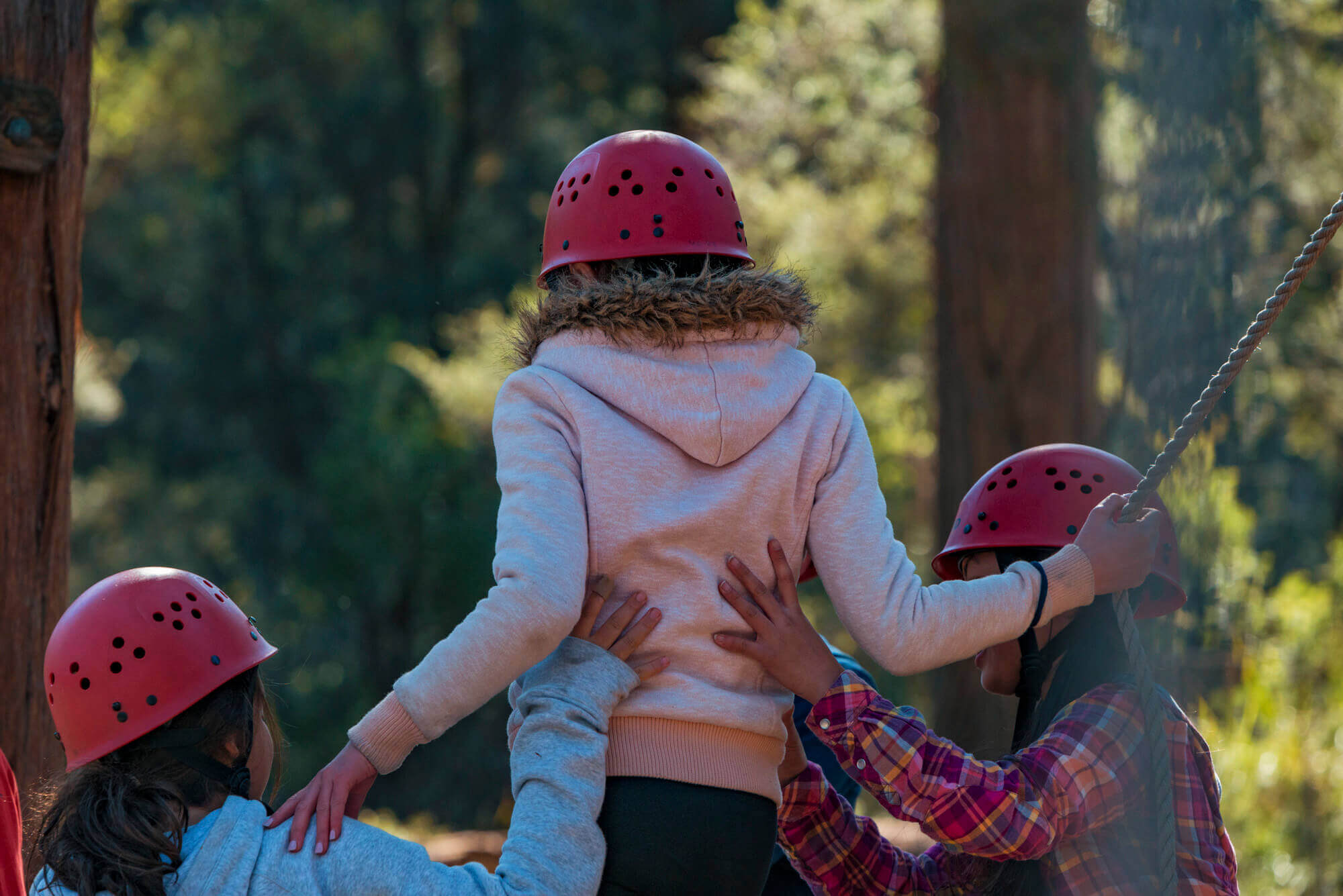 ARRIVAL AND DEPARTURE
Children will be collected in the morning and dropped off in the late afternoon by minibus at one of 3 locations which you nominate when you make your booking with us.
PICK UPS
DROP OFFS
Give your children a memorable and fun school holiday experience
PRICES
Day Camps cost $90 per child per day, including bus pick-up and drop-off.
AGES
The age limit for Day Camps is 8 – 13 years.
FOOD
We will provide morning and afternoon tea. Please bring your own lunch, remembering, we are a nut-free environment.
DROP-OFF AND PICK-UP
Children will be collected and dropped off by minibus at one of 3 locations.
SUPPORT A LOCAL ORGANISATION
Support a not-for-profit organisation with over 37 years of history, working to empower young Australians.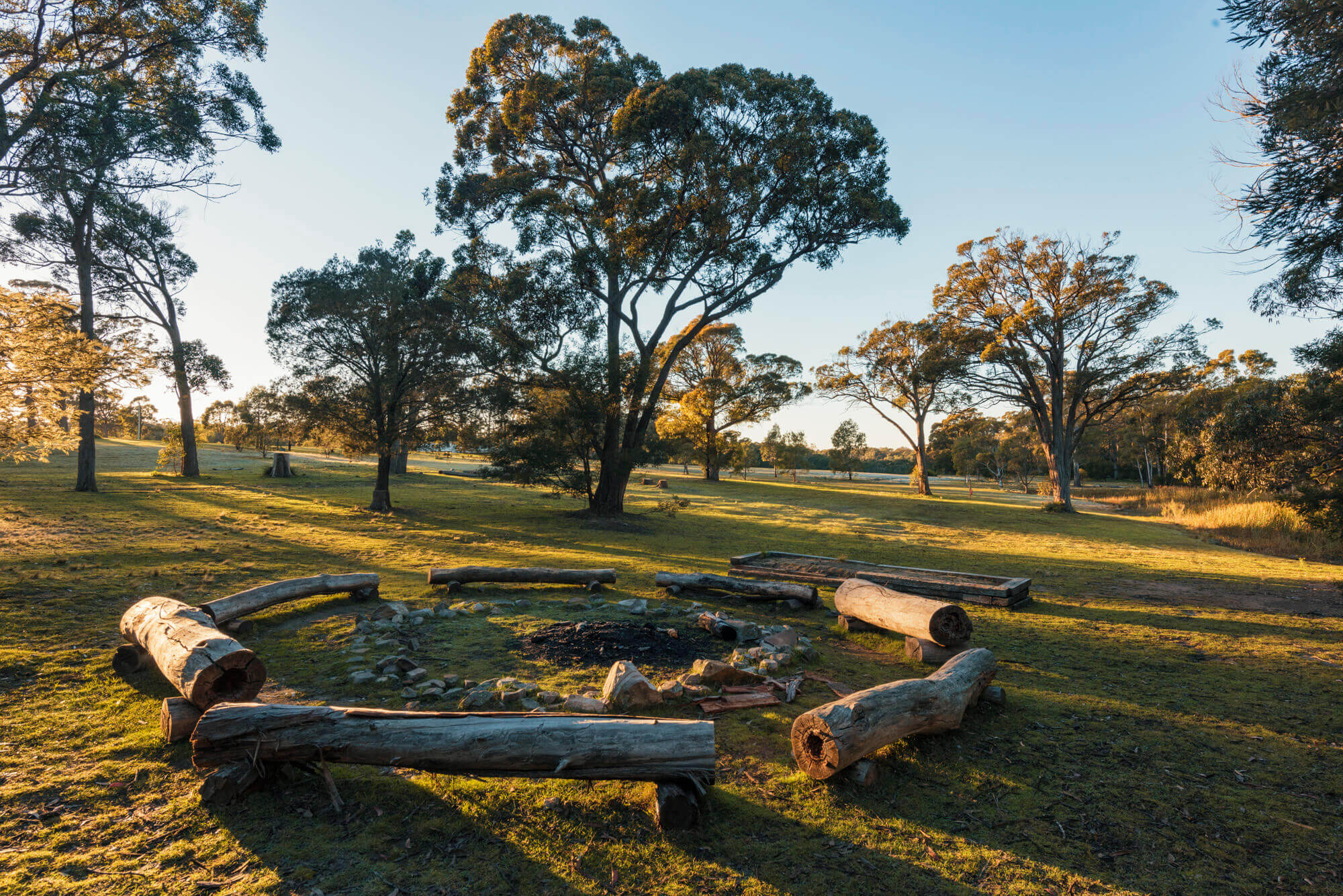 THE OUTDOOR EDUCATION GROUP
The Outdoor Education Group understand immersion in the outdoors is an excellent way to improve mental health, physical wellness and build strong relationships with others. Our Camps team has crafted a fun, convenient, and affordable experience as a way for your children to engage with the natural world.
Our Educators are highly skilled and experienced in guiding young people through outdoor activities, adventure and education.
Book now
"I choose to send my children to Day Camps because they are active children and love all of the activities offered. They get to meet other kids from around the local area and the activities are age-appropriate. As a working parent, it is a full day of activities and I know my children will be fed as well! I love having tired and happy kids at the end of the day."
Stephanie Minter, parent.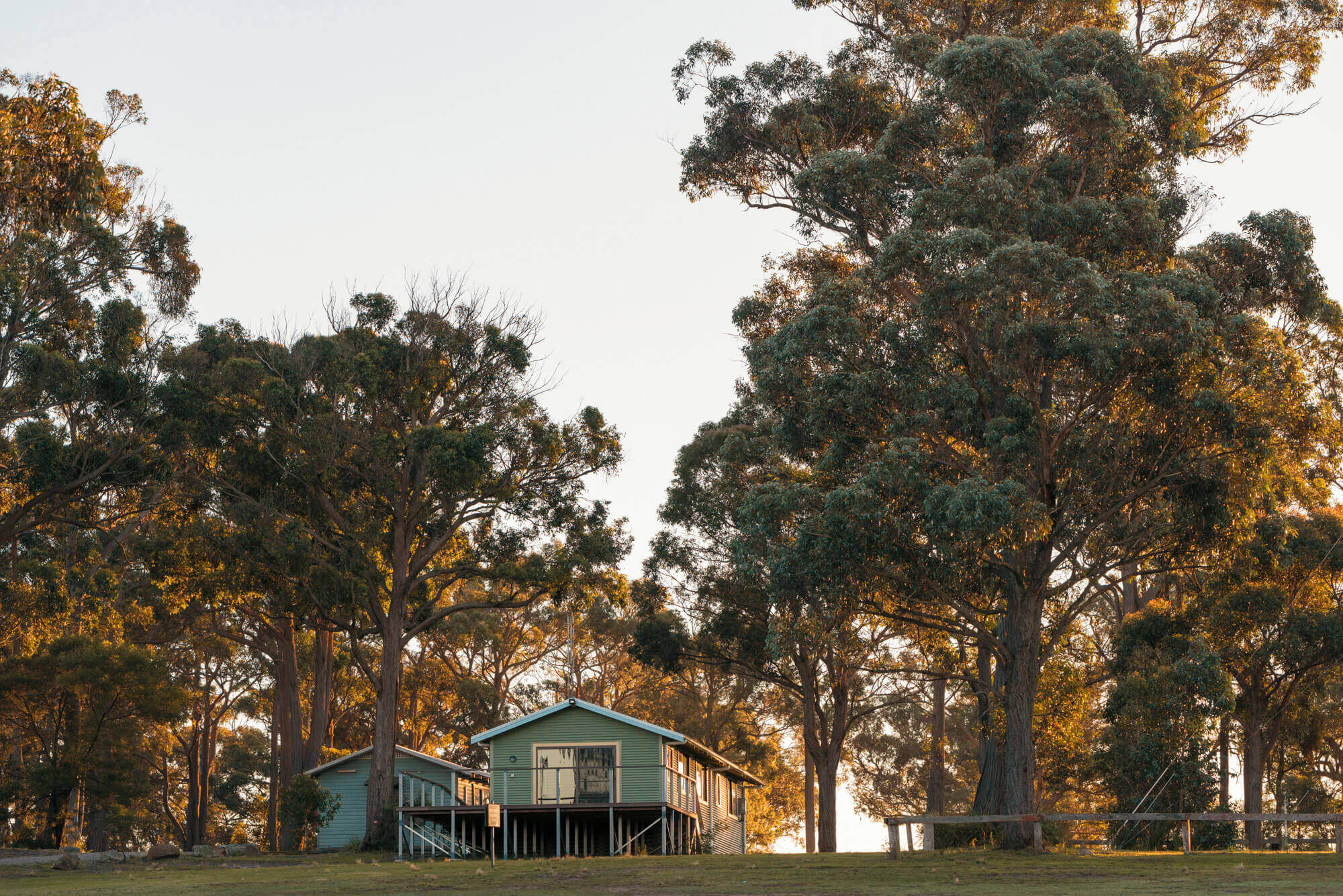 VENUE HIRE
At Camp Wombaroo, we welcome groups from all areas of the community to enjoy our beautiful and unique venue.
Learn more
FREQUENTLY ASKED QUESTIONS
Children are divided into groups at the start of the day according to their own preferences to ensure they are grouped with their friends.
We encourage a 'challenge by choice' approach, meaning your child will set their own challenge. If it is a challenge for your child to put on a harness and they achieve this, we celebrate their achievement. We support them as they move out of their comfort zone so they can challenge themselves a little bit more next time.
Unfortunately, 7 year-olds are too young to attend Day Camps. Children must be between 8 and 13 years of age.
We collect medical and dietary information from you about your child. Our Catering department uses this information to ensure we cater for your child. You can also indicate in the form if you would like to speak with our Catering team prior to camp.