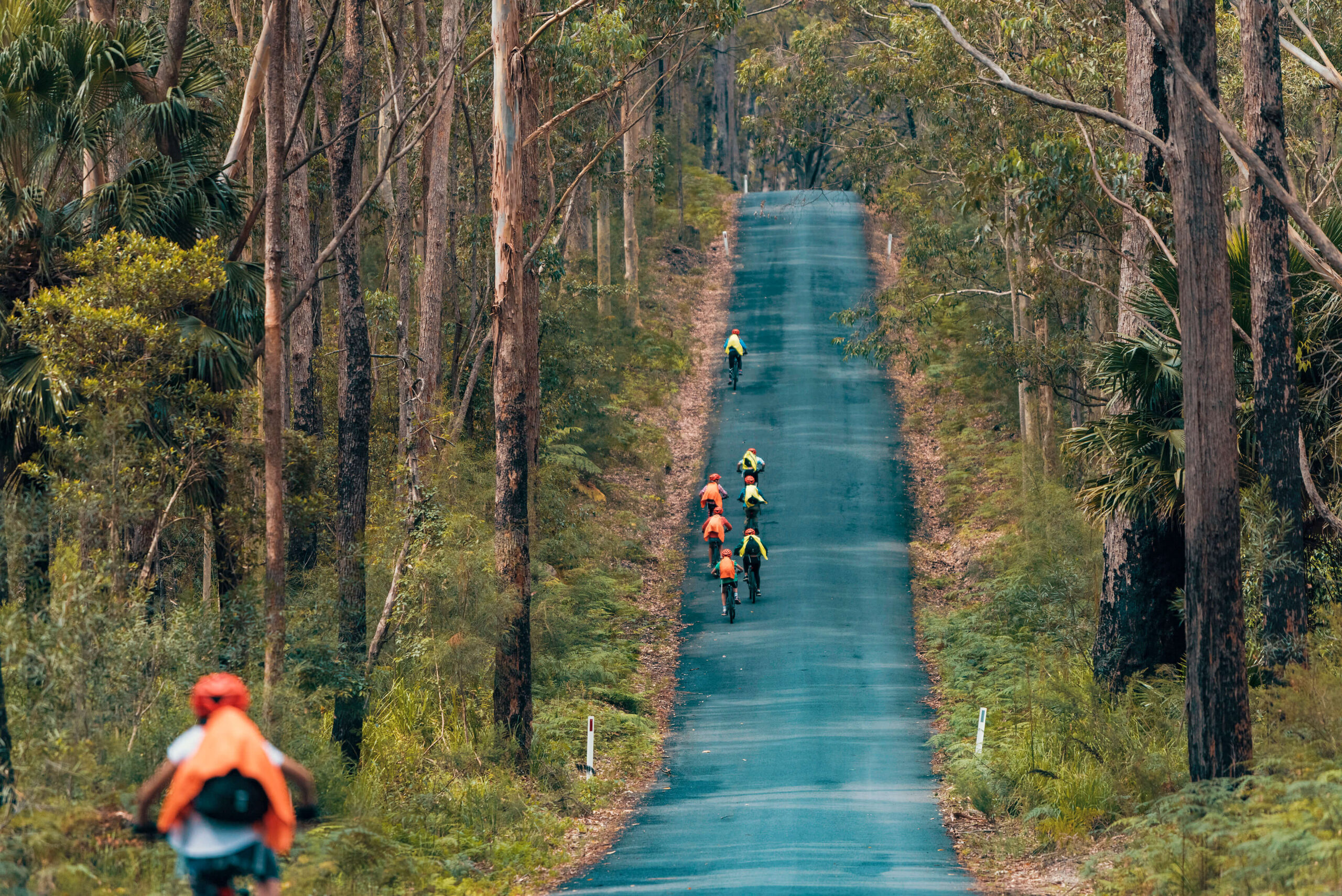 ABOUT US
MAKING LEARNING IN THE OUTDOORS ACCESSIBLE TO ALL YOUNG AUSTRALIANS
We are proud to support your students in finding their own path by bringing education to life in the outdoors.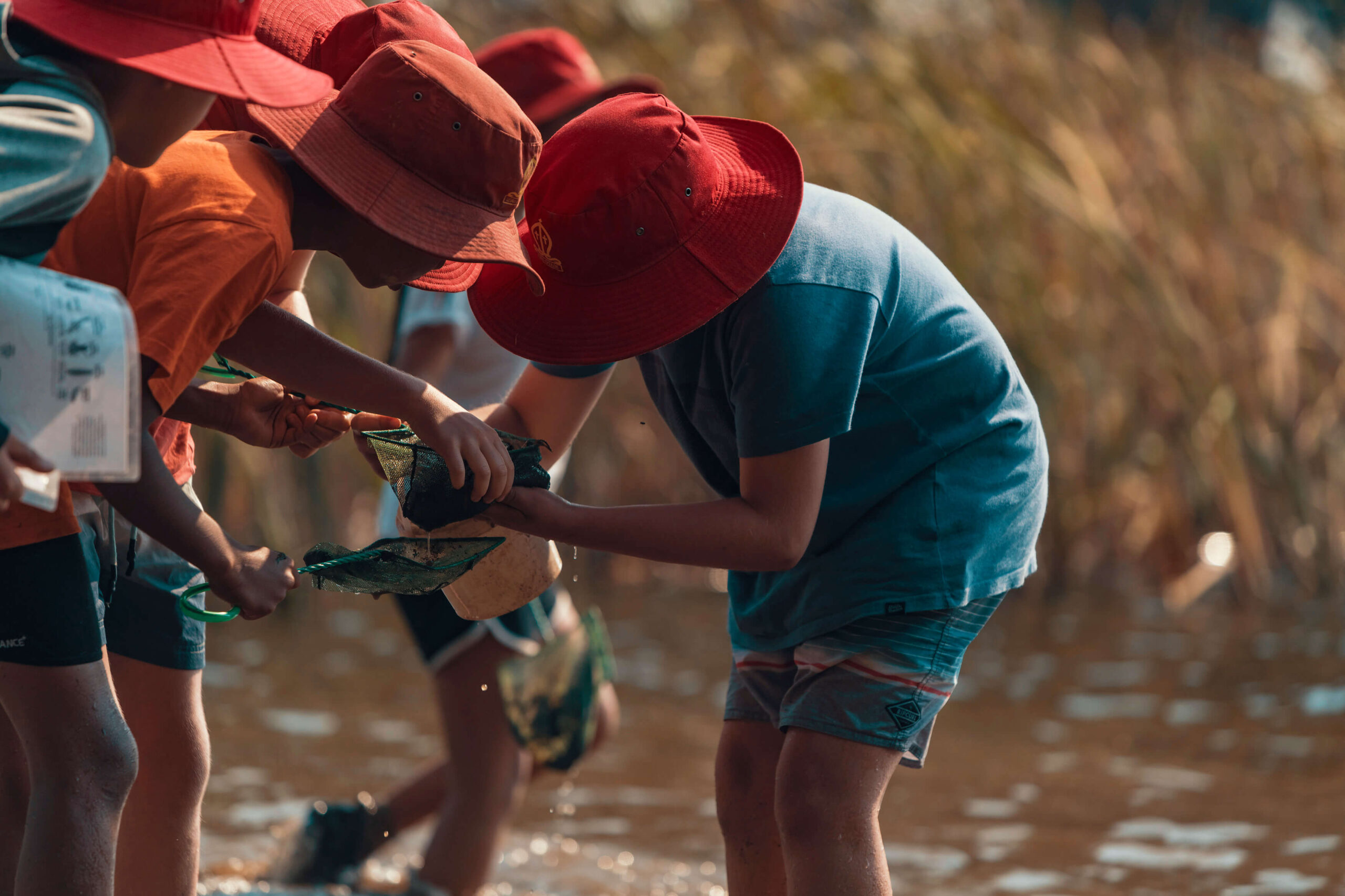 THE OUTDOOR EDUCATION GROUP
The Outdoor Education Group are experts in taking learning beyond the classroom and inspiring the development of a range of skills and understandings, allowing your students to explore their potential and face life's obstacles with confidence and strength.
We work with schools across the country to create an educational overlay and matrix across outdoor education programs. Our dynamic experiences will ensure your students receive the impact your school community needs without putting further time constraints on you.
Request a quote
Enquire now
OUR PURPOSE
The Outdoor Education Group's purpose is to make learning outdoors accessible to all young Australians.
We support development and growth, bringing education to life in the outdoors.
We believe all young people deserve to be equipped with the skills they need to make a positive impact in society. So we use the natural world to enrich student learning and strengthen essential capabilities such as leadership, resilience, self-belief, communication, social cohesion, and critical and creative thinking.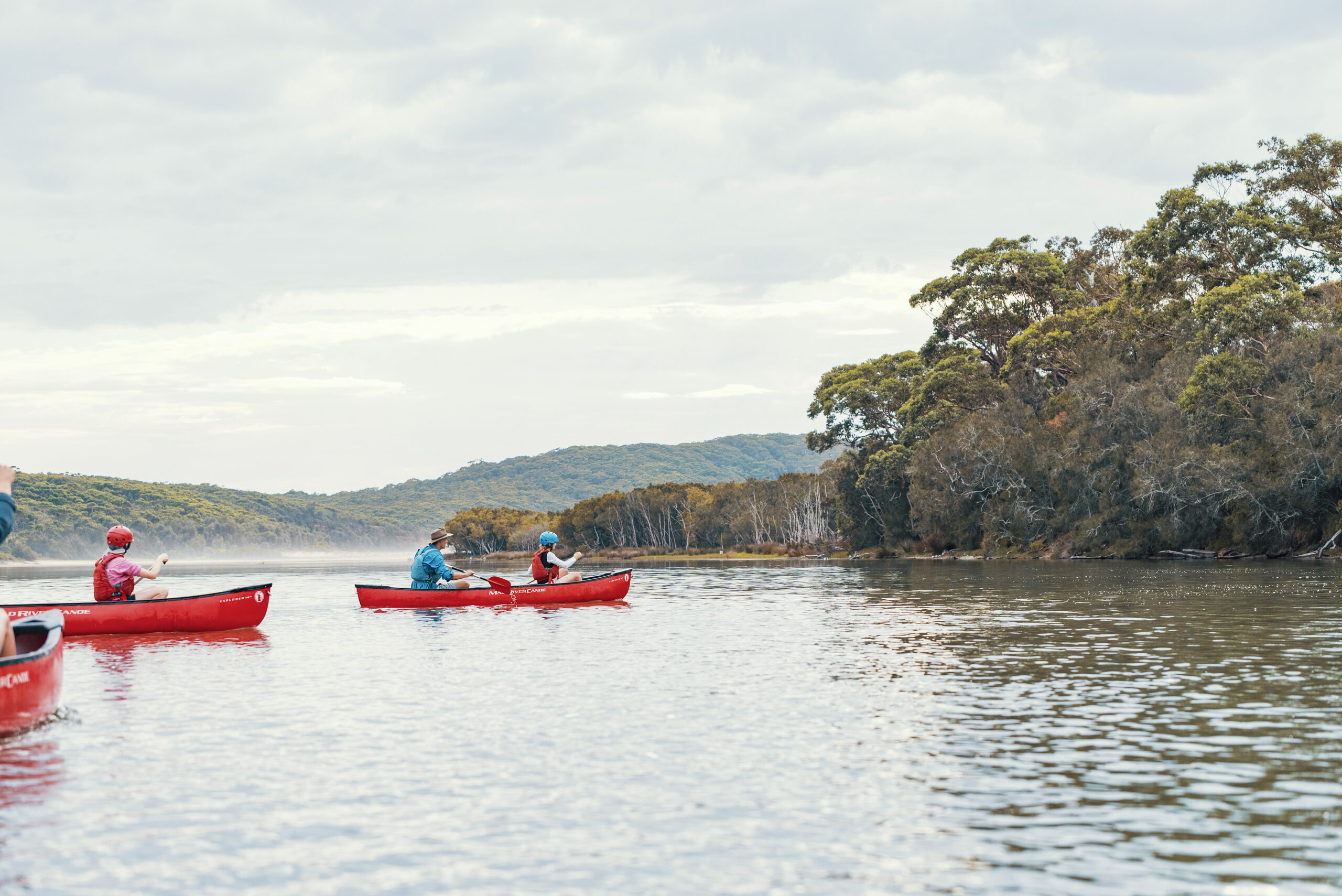 EDUCATIONAL ADVENTURES IN THE MOST SPECTACULAR SETTINGS
Our programs are outcome-focused and allow students to explore their own capabilities, strengthen emotional skills and develop resilience through inclusive and fun activities in the natural world.
We provide unique experiences in Australia's most diverse and beautiful environments; from on-site incursions, site-based camps, extended journeys to 30-day expeditions, we have the right experience for your school community.
Whether you are starting an outdoor education program at your school or wanting to enhance your current program, our team will recommend the right program for your desired learning outcomes.
EMPOWER YOUR STUDENTS ON THEIR JOURNEY TO SELF-DISCOVERY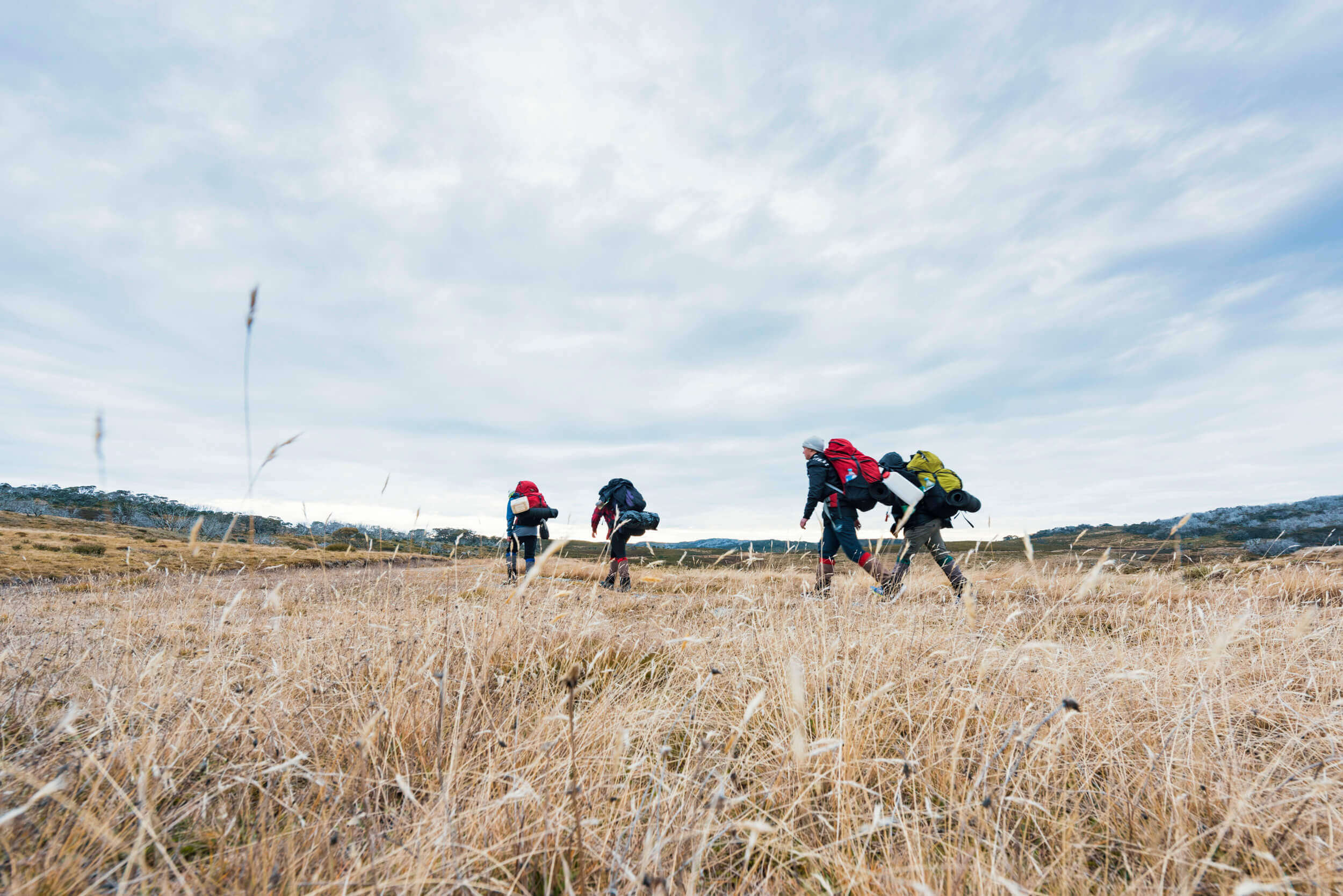 JOURNEYS
Multi-day journeys in unforgettable environments across Australia are crafted to suit age, ability and the learning outcomes required by your school.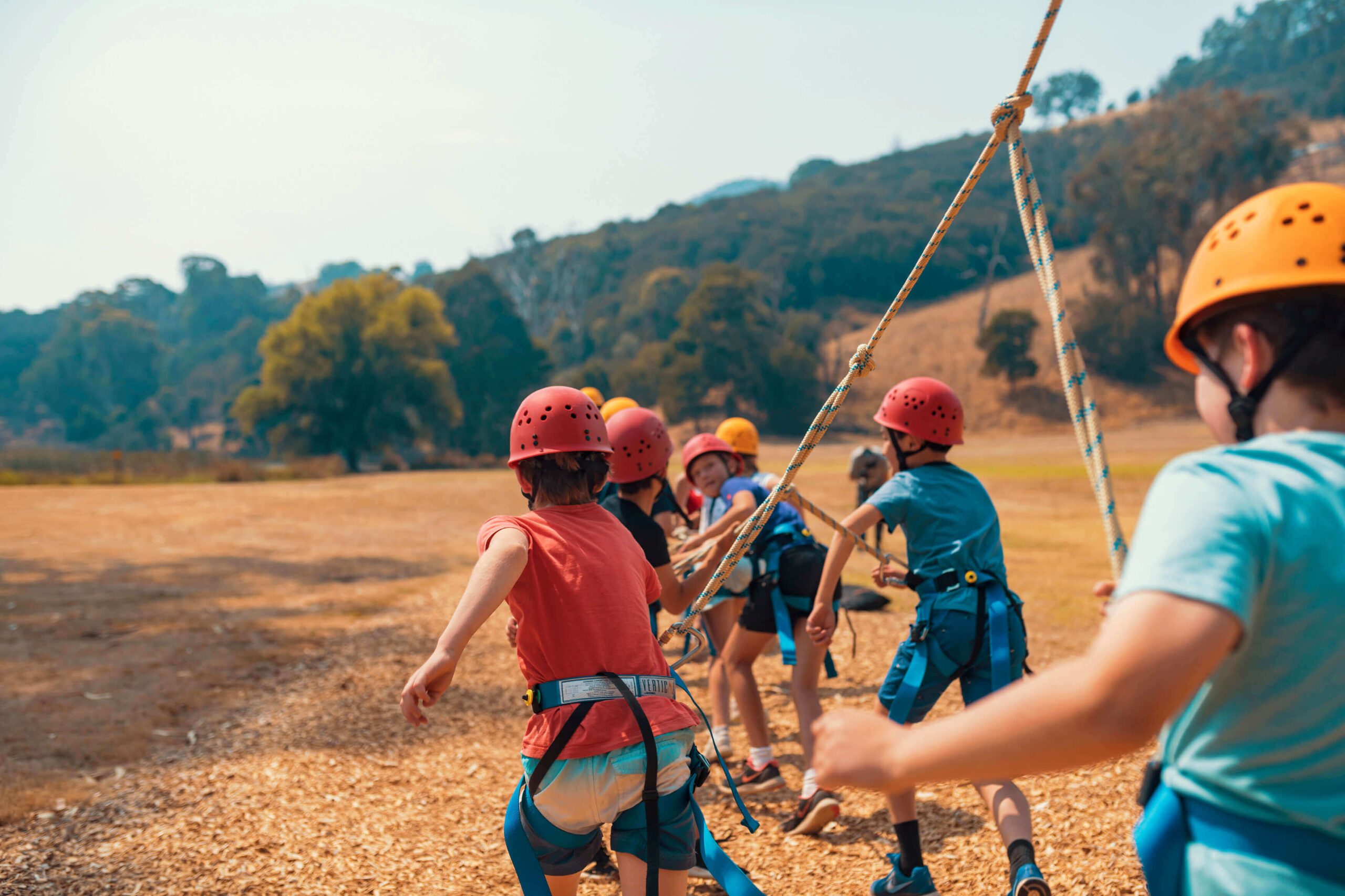 CENTRE-BASED CAMPS
We guide students through immersive adventure activities, challenges and exploration at our residential camp venues.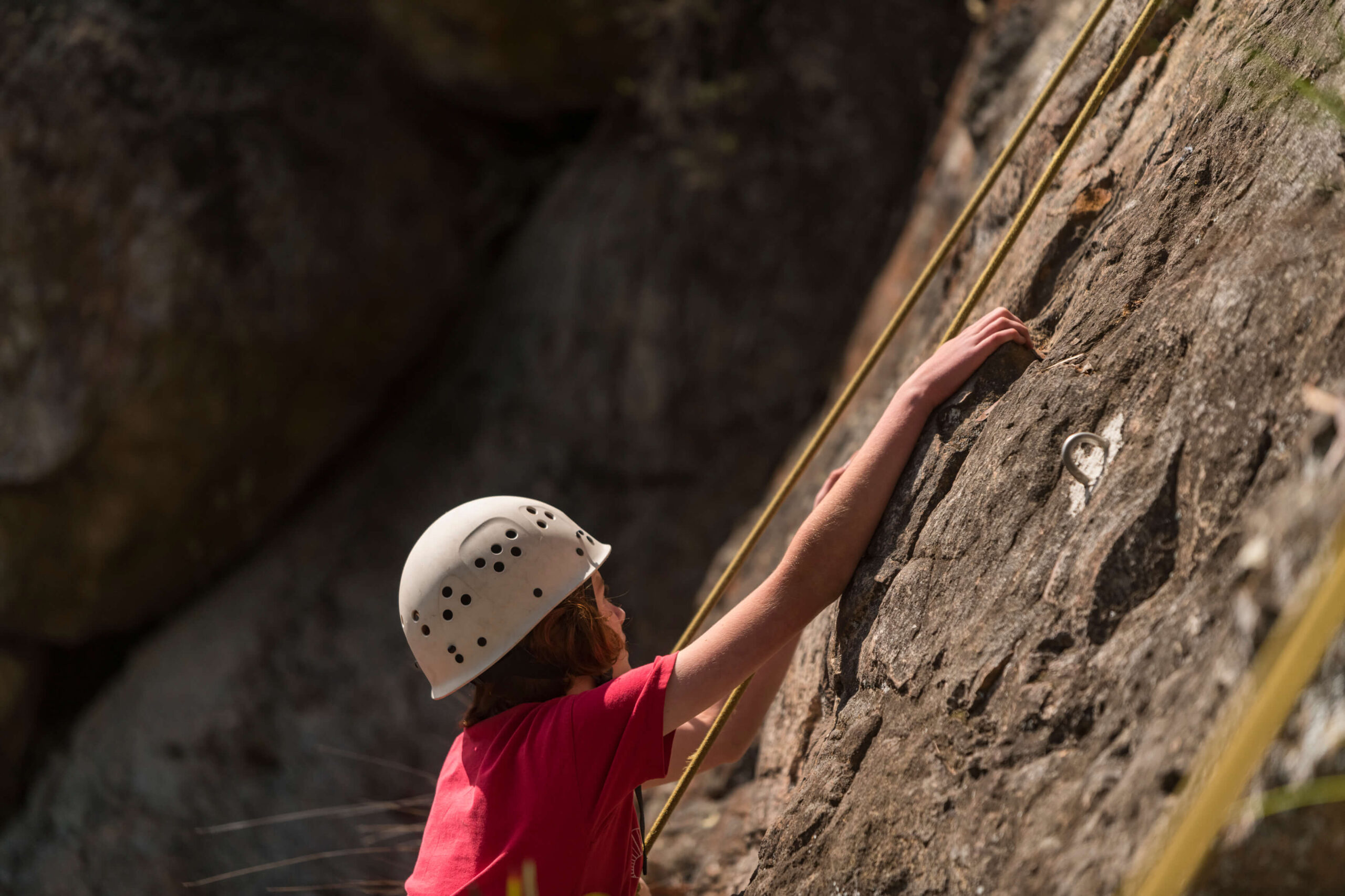 SEQUENCES
Sequential experiences introduce your students to varying and age-appropriate adventures, enabling growth and development from one year to the next.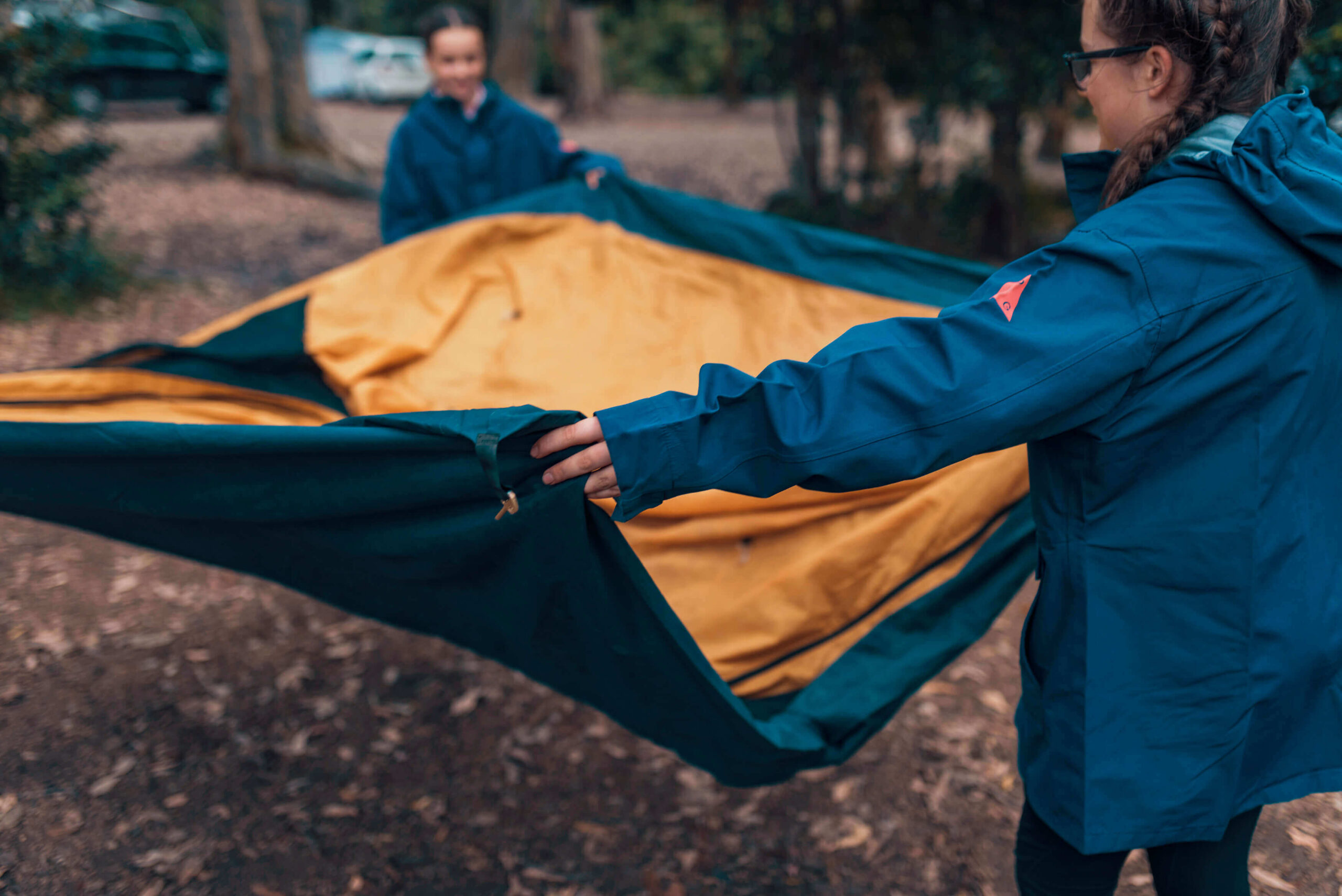 METRO JOURNEYS
Multi-day journeys created for metro areas build and harness vital skills while discovering natural environments close to home.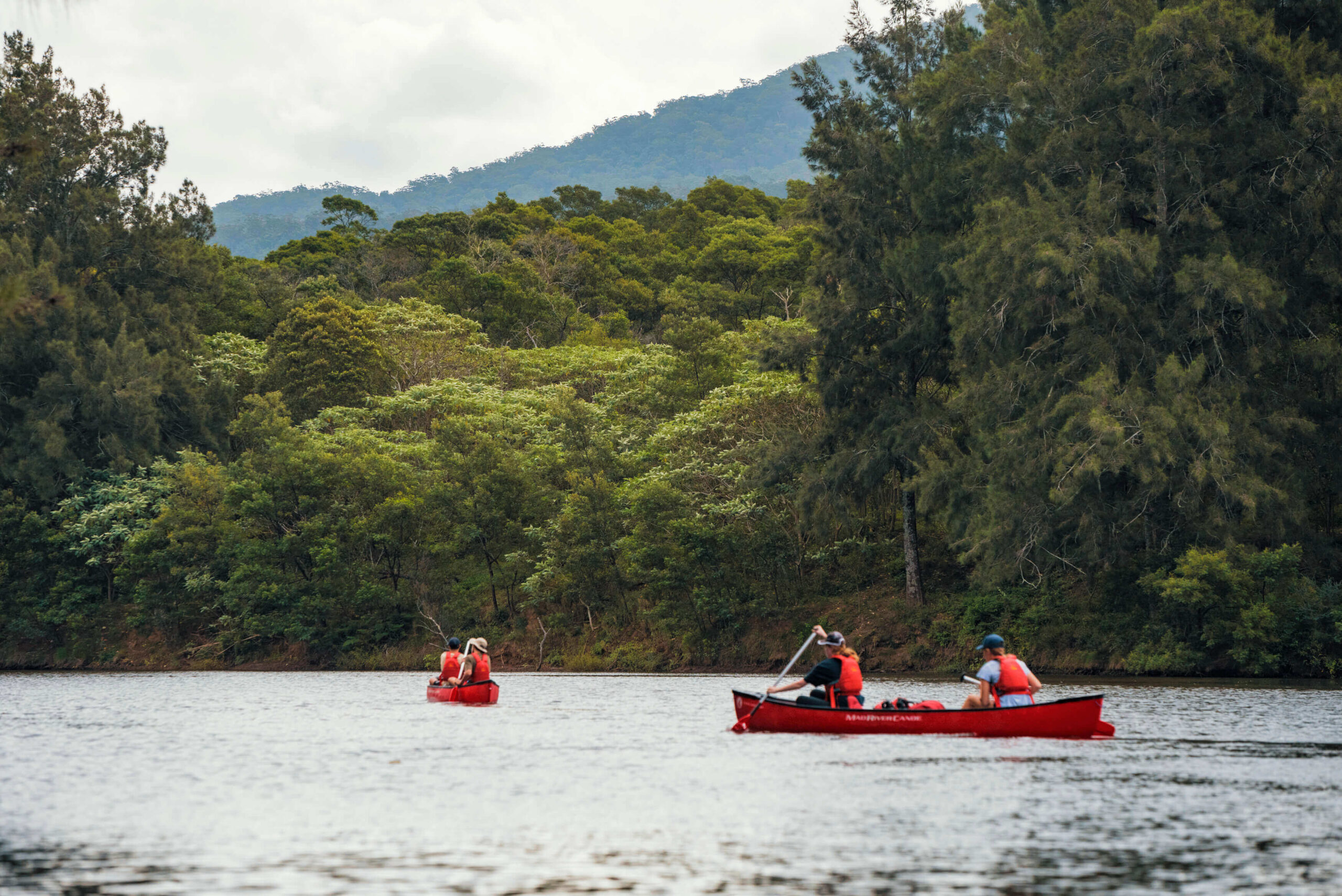 DUKE OF EDINBURGH
We create challenging courses encouraging students to put themselves to the test through a variety of hands-on activities.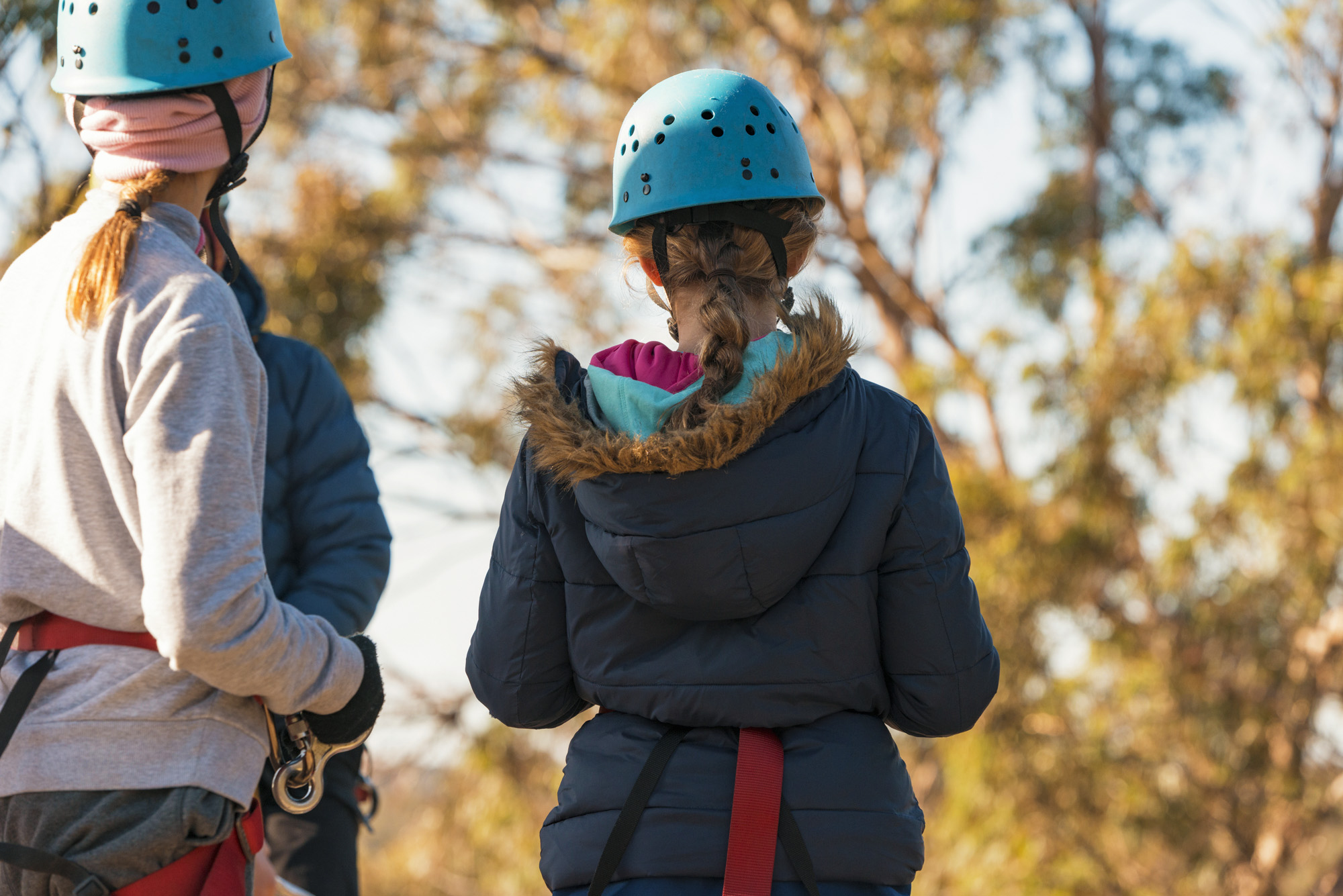 DAY CAMPS
Camp Wombaroo, NSW, provides a carefree and convenient alternative to traditional holiday care with fun and stimulating outdoor activities.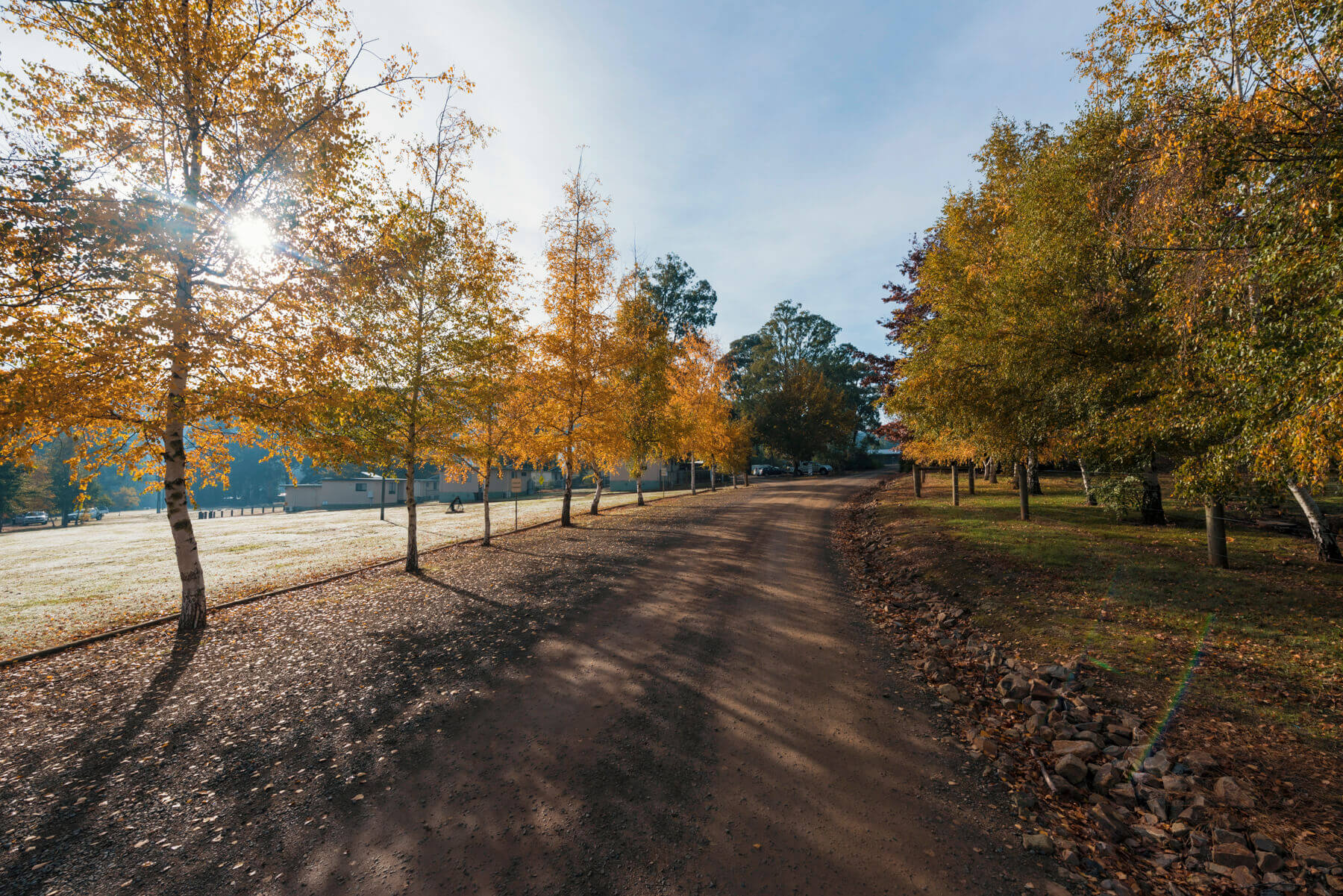 VENUE HIRE
For your next meeting, event or wedding, our camp venues offer a unique experience set to the backdrop of the Australian bush.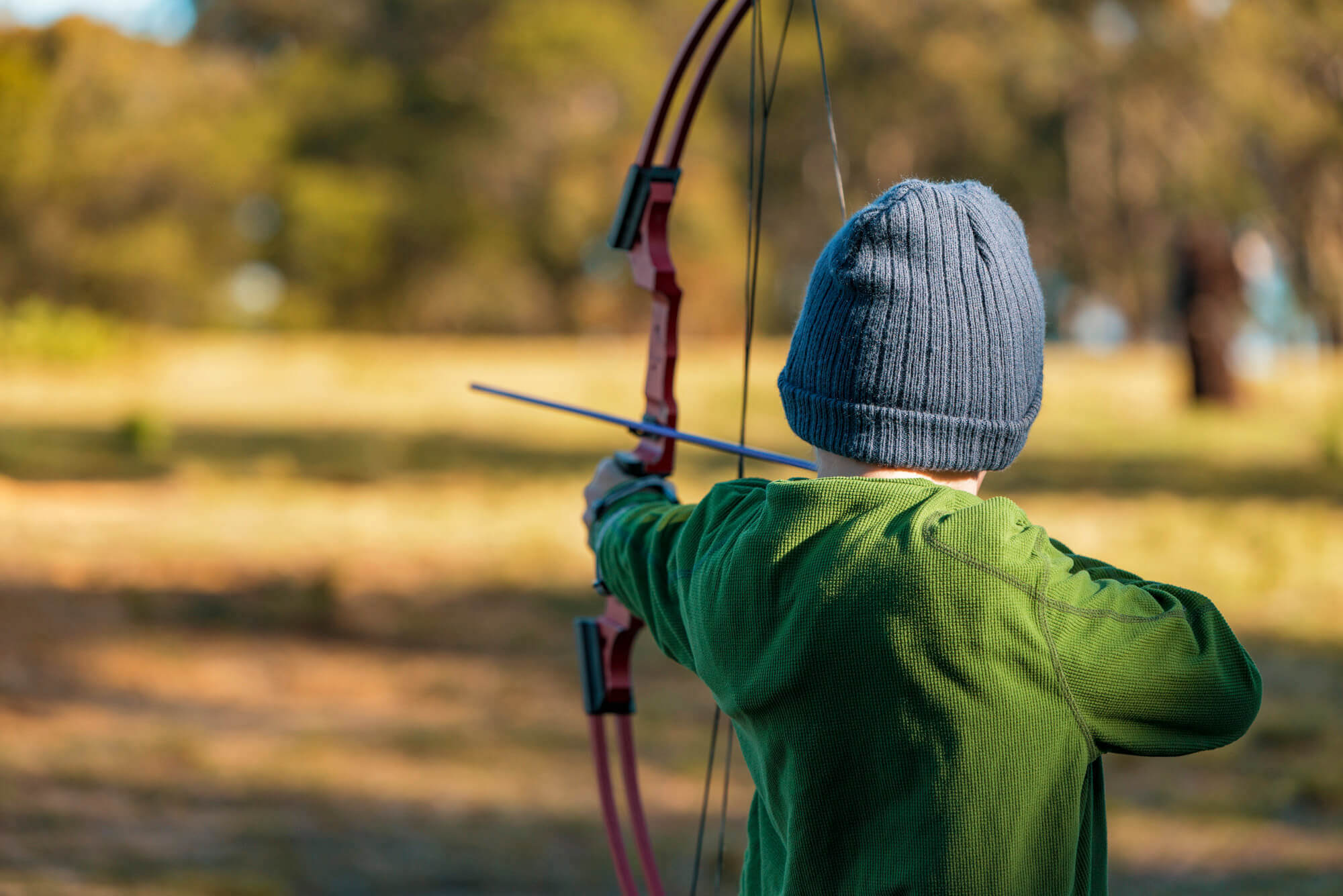 FAMILY RECREATION EXPERIENCES
Create a new family tradition, learn new skills and rediscover the natural world at one of our picturesque camps.
RESPECTFUL AND RESPONSIVE
"The Outdoor Education Group are respectful and responsive to our school's Positive Education philosophy. They ensure all camps are designed to challenge each child to strengthen their mindset, resilience, empathy and relationships.
What has impressed me has been the level of knowledge the facilitators have in areas such as growth mindset, resilience, relationship building and self-talk."
Ben Catalano, St Martin de Porres School, Deputy Principal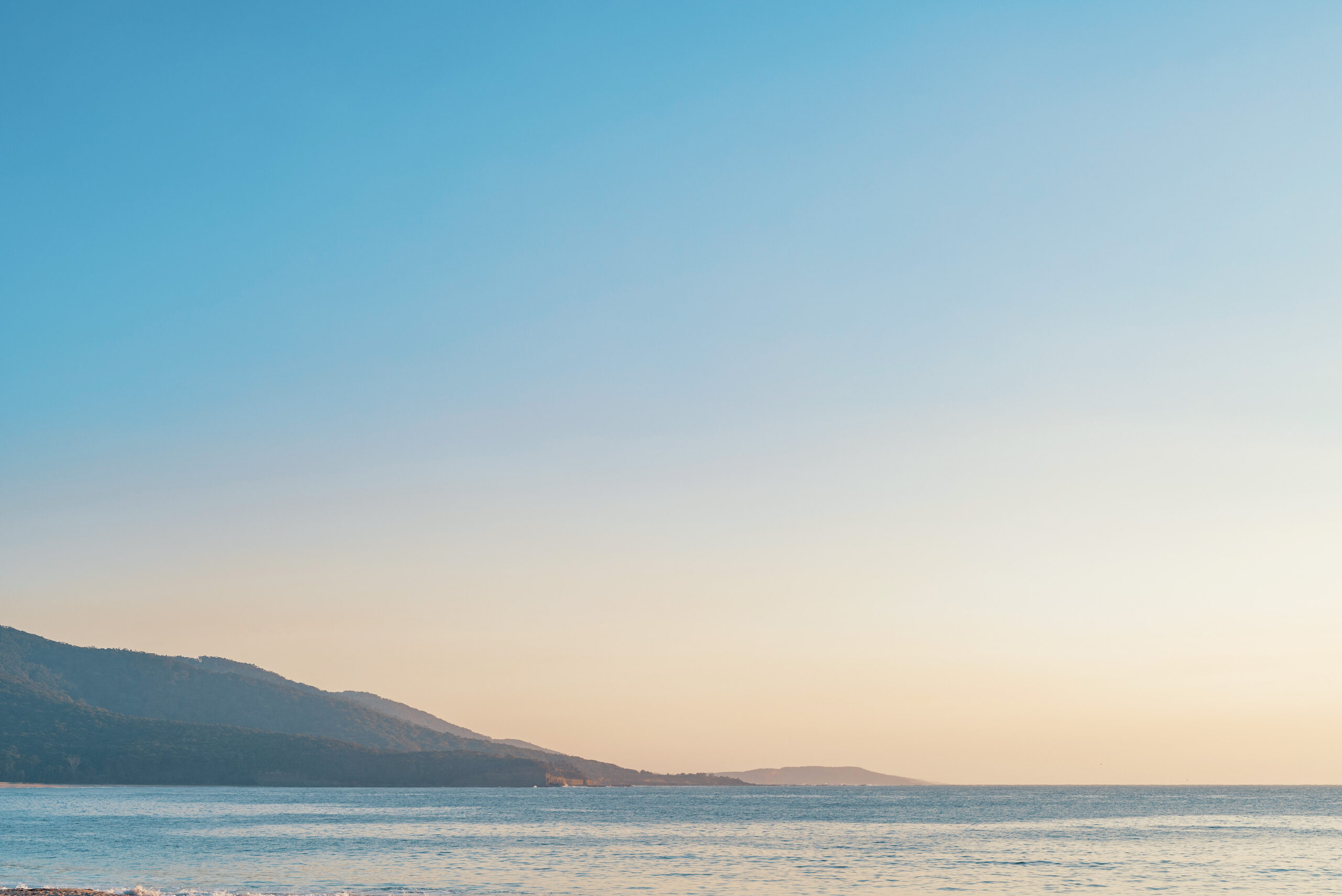 ENHANCE YOUR CURRICULUM
REQUEST A QUOTE
THERE'S ALWAYS MORE TO EXPLORE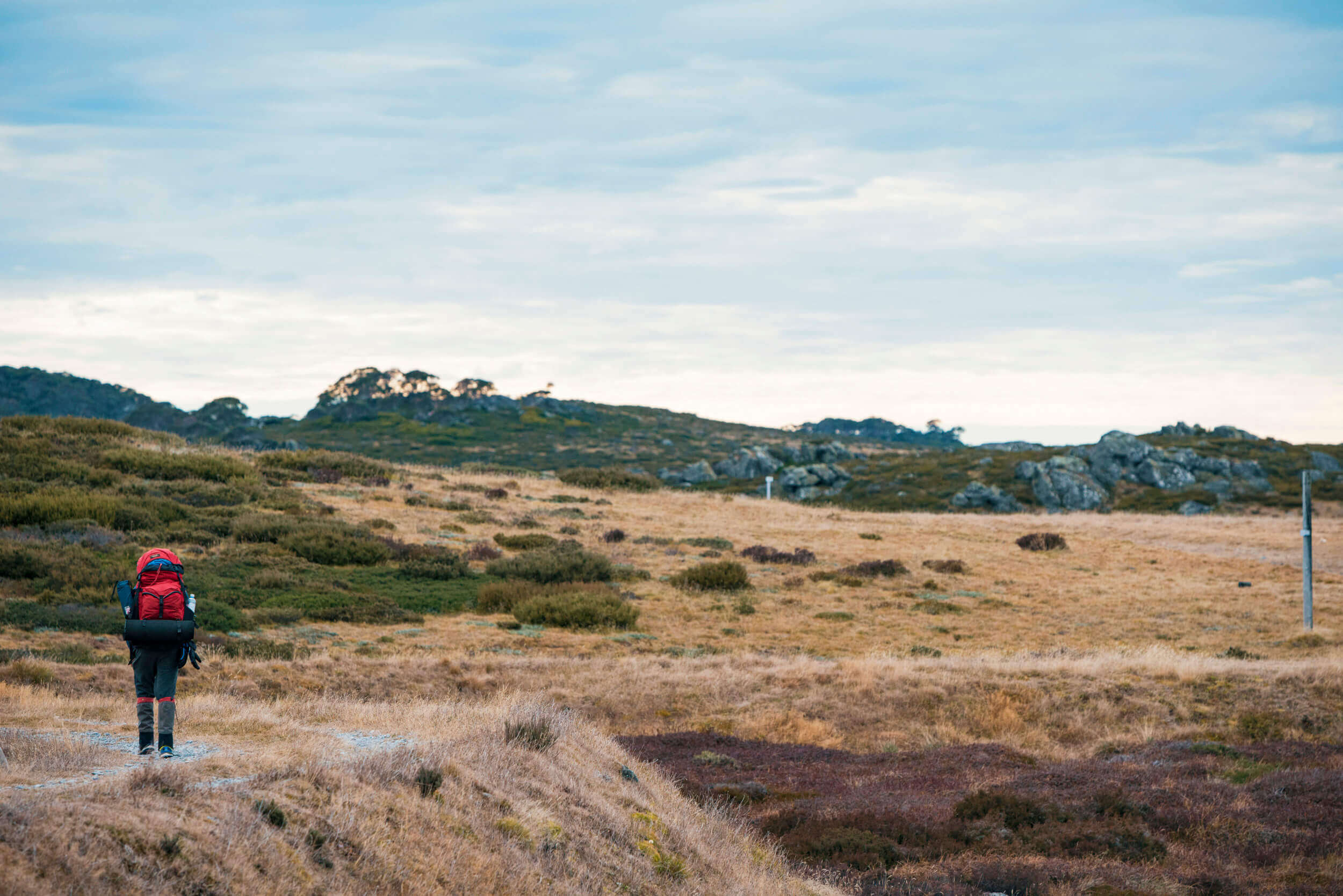 RISK MANAGEMENT
As Australia's largest provider of outdoor education, risk management is at the heart of everything we do at each step of program preparation, delivery, and review.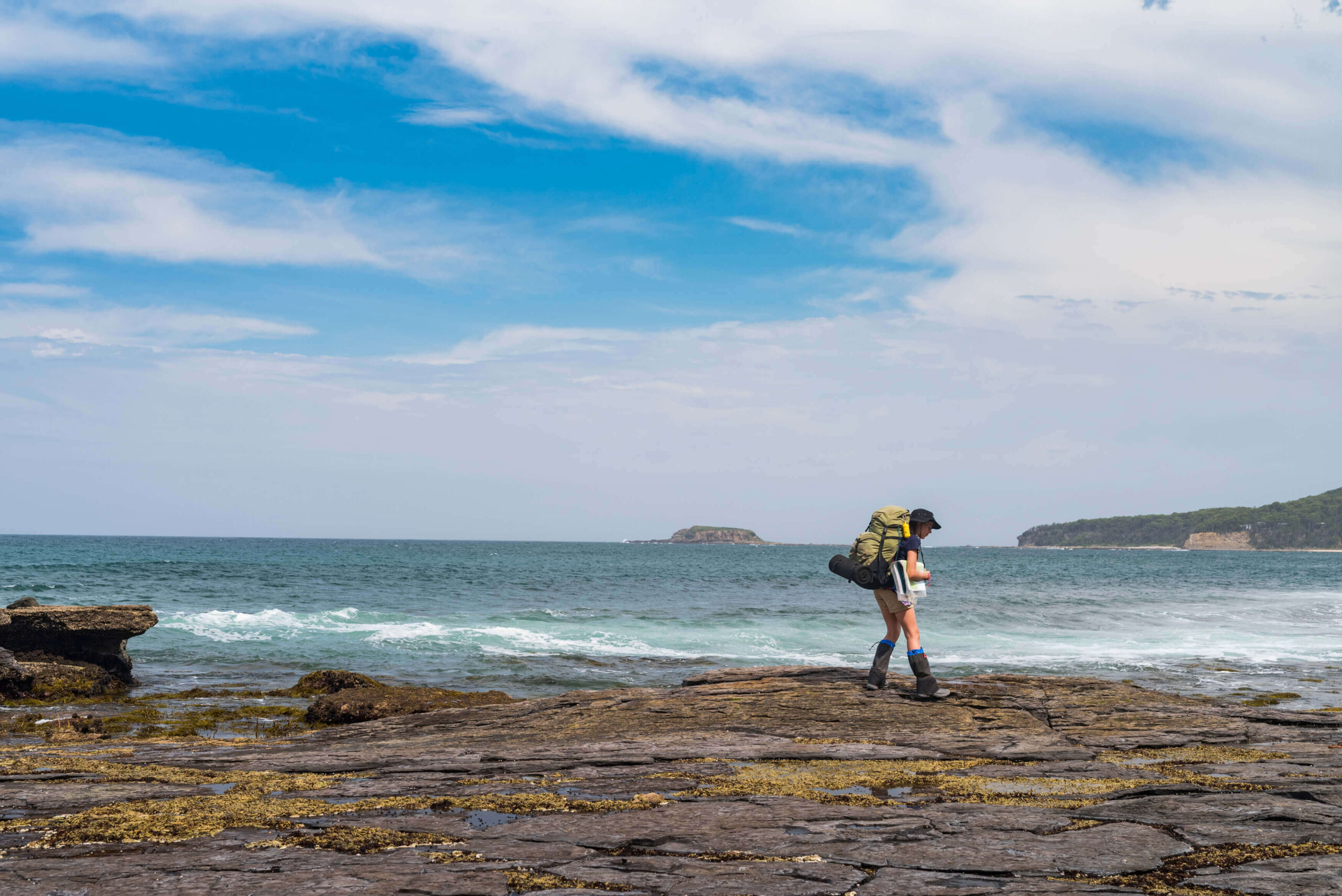 PHILOSOPHY
Placing the outcome at the centre allows us to design a clear pathway to student development, growth and success, ensuring each experience is more than just a camp or a bushwalk.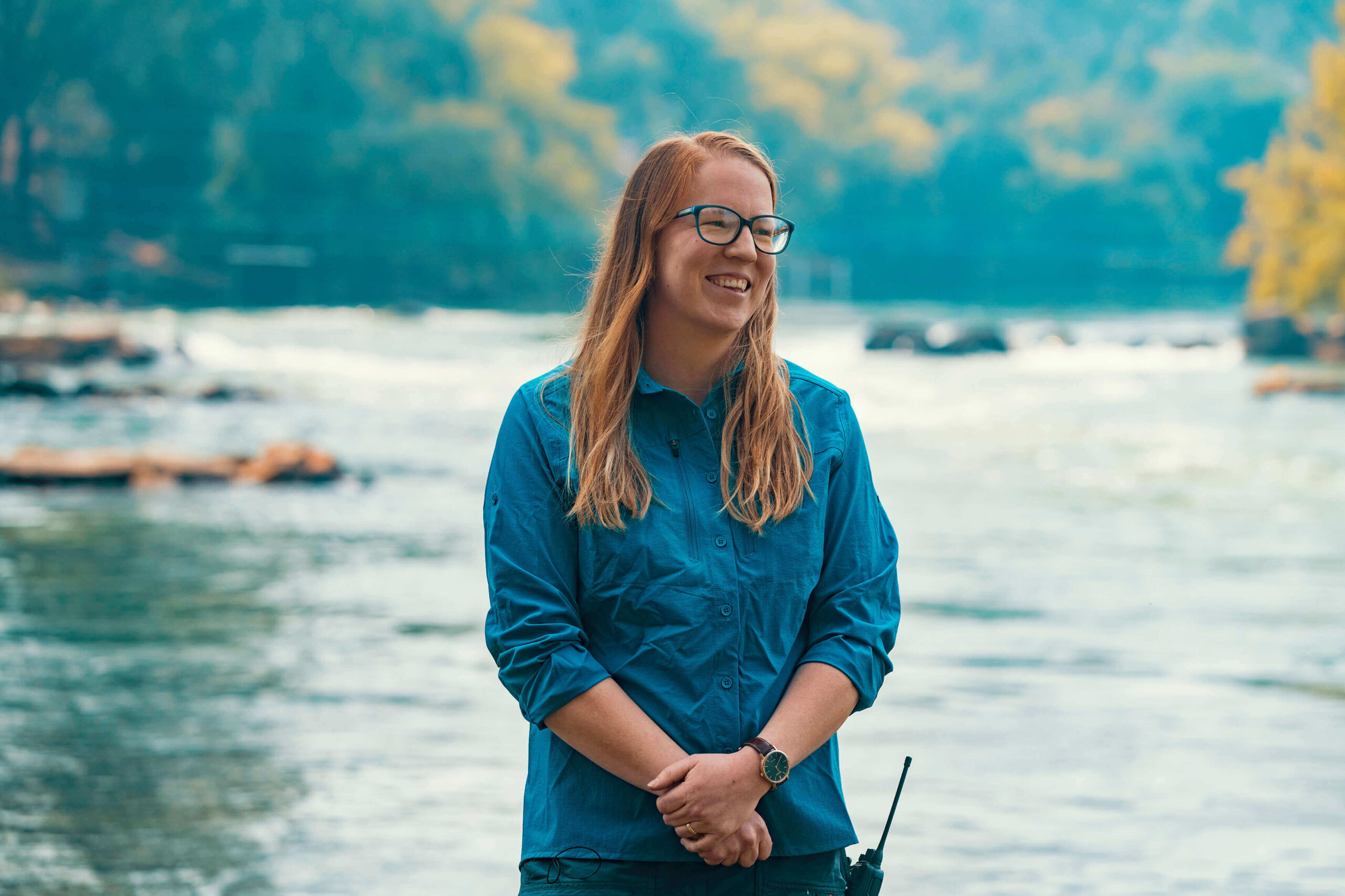 HOW WE WORK
Our expert Outdoor Educators facilitate powerful learning experiences and our approach reflects the principles The Outdoor Education Group was built on more than 36 years ago.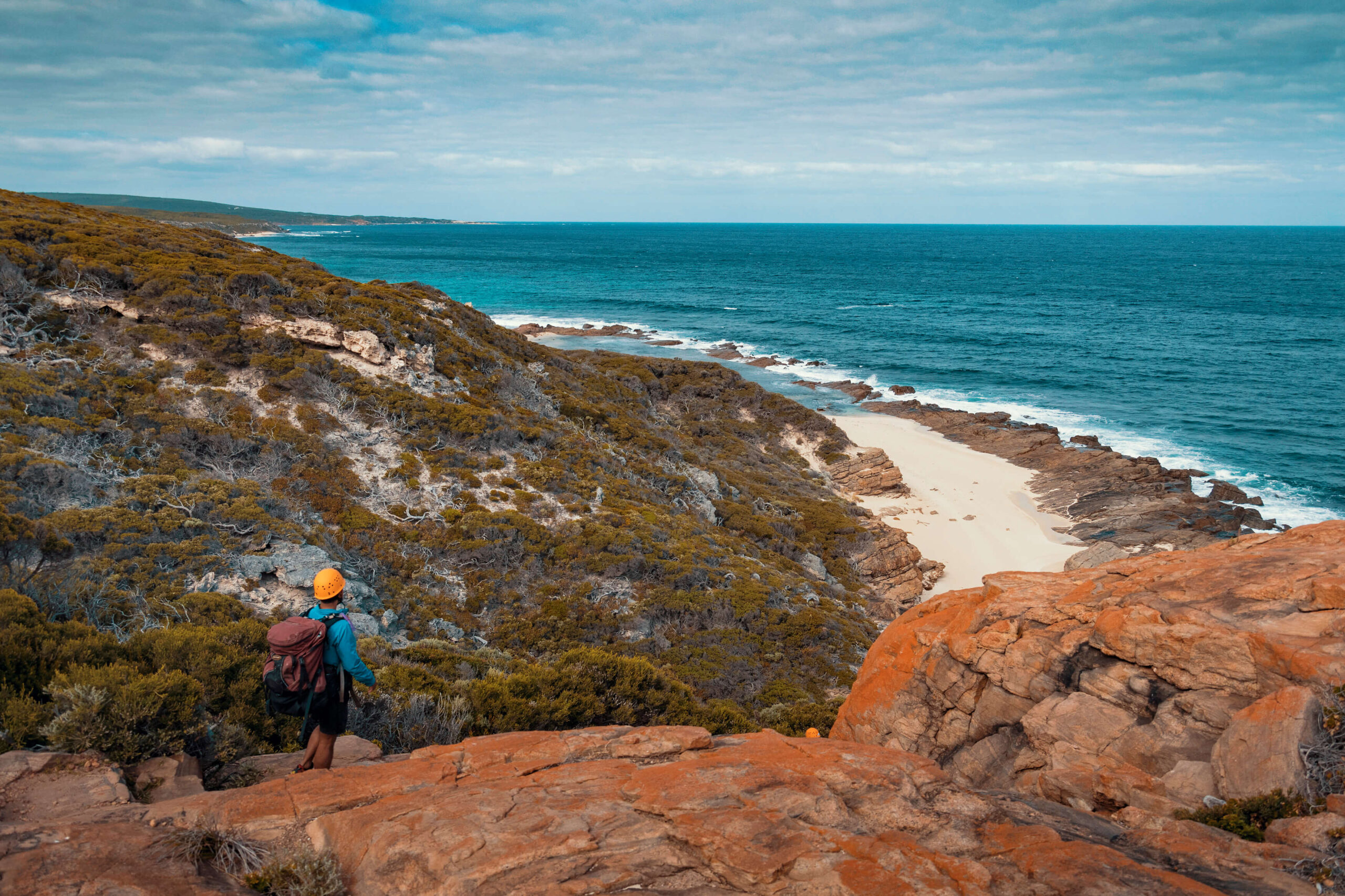 ACCREDITATION AND MEMBERSHIPS
Our international recognition and affiliations demonstrate our commitment to delivering high-quality experiences and support us in innovating and pioneering.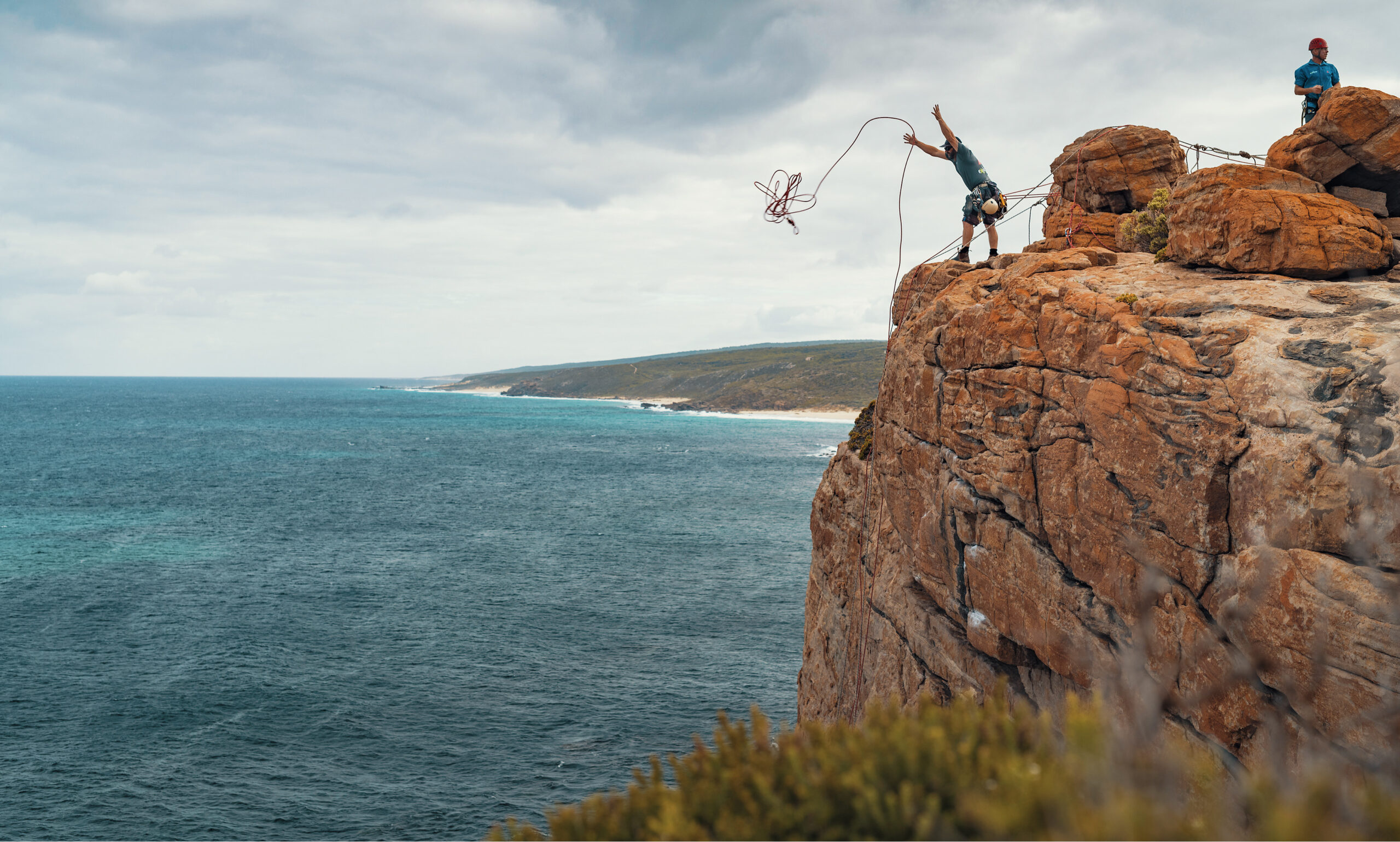 JOIN US
Being part of the crew at The Outdoor Education Group is not just a job; it's an adventure in shaping the next generation of leaders.
Find out more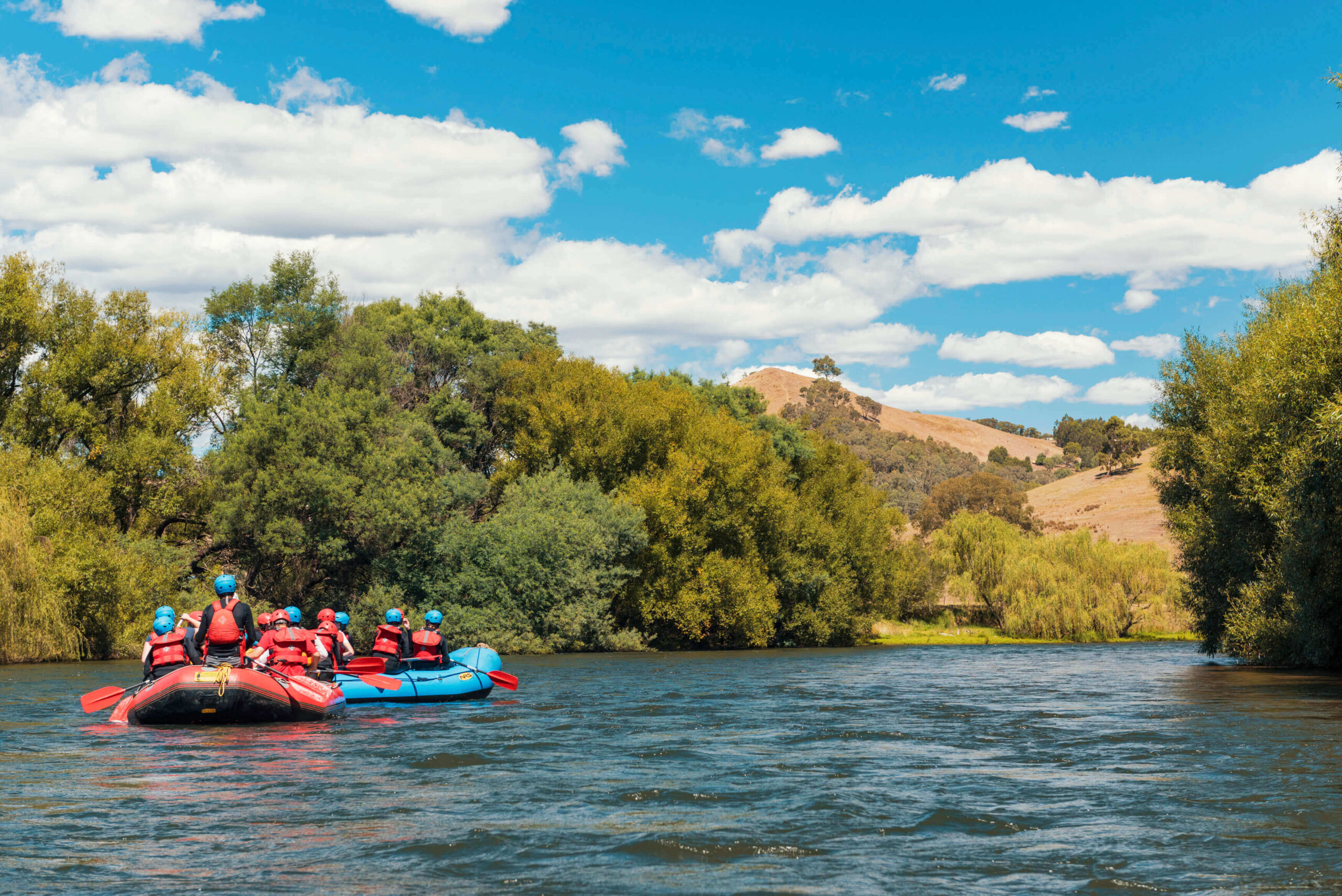 VICTORIA AND TASMANIA
Join us in Vic or Tas to explore unspoilt mountains, valleys, waterfalls and bushland or stay at one of our immersive camps or bush camp. Your students can also enjoy incursions, excursions and metro journeys.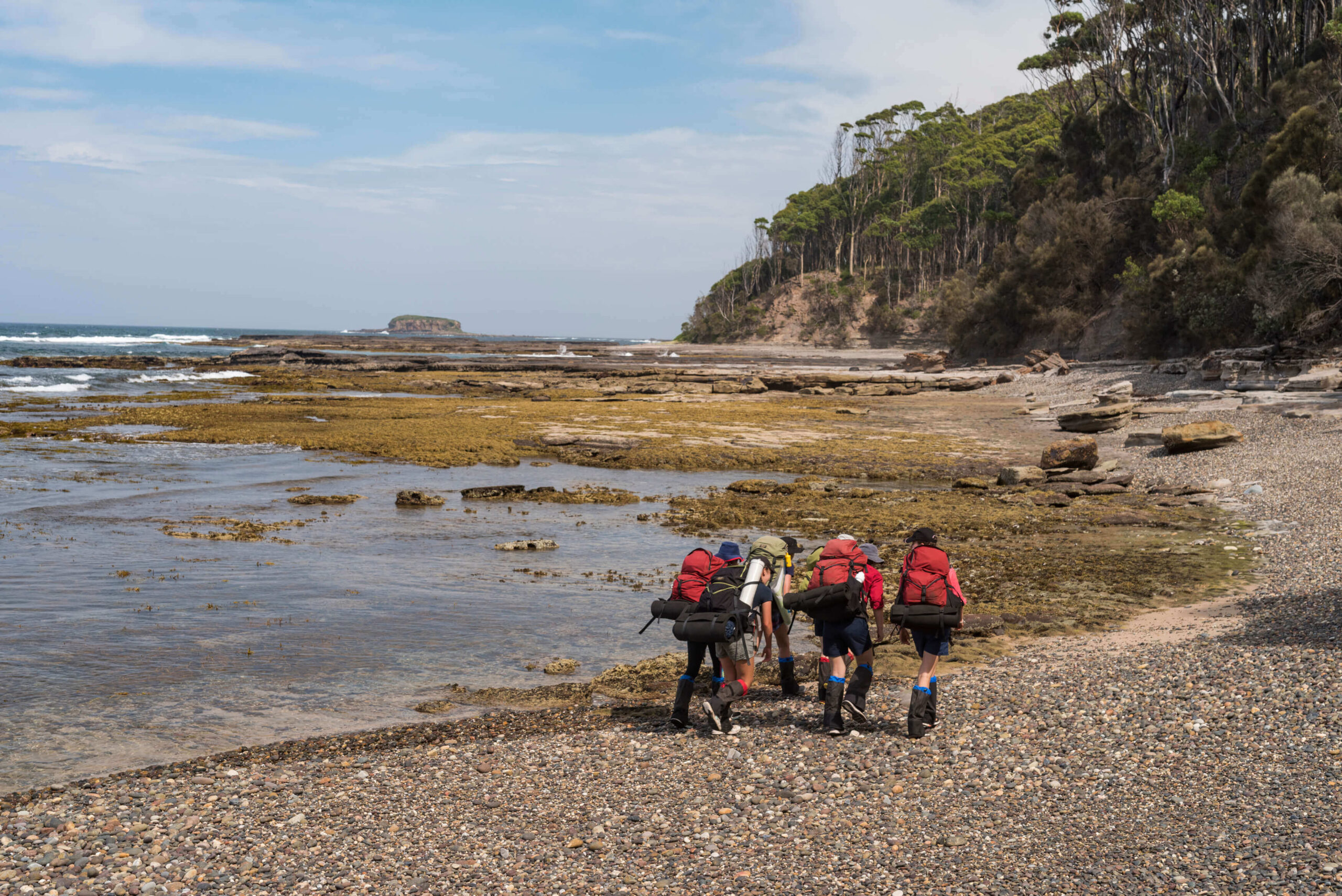 NEW SOUTH WALES AND AUSTRALIAN CAPITAL TERRITORY
In NSW and ACT, join us in exploring wild coastlines, lush rainforests and vast lakes or visit our popular camps. Our incursions, excursions and metro journeys are also available to you.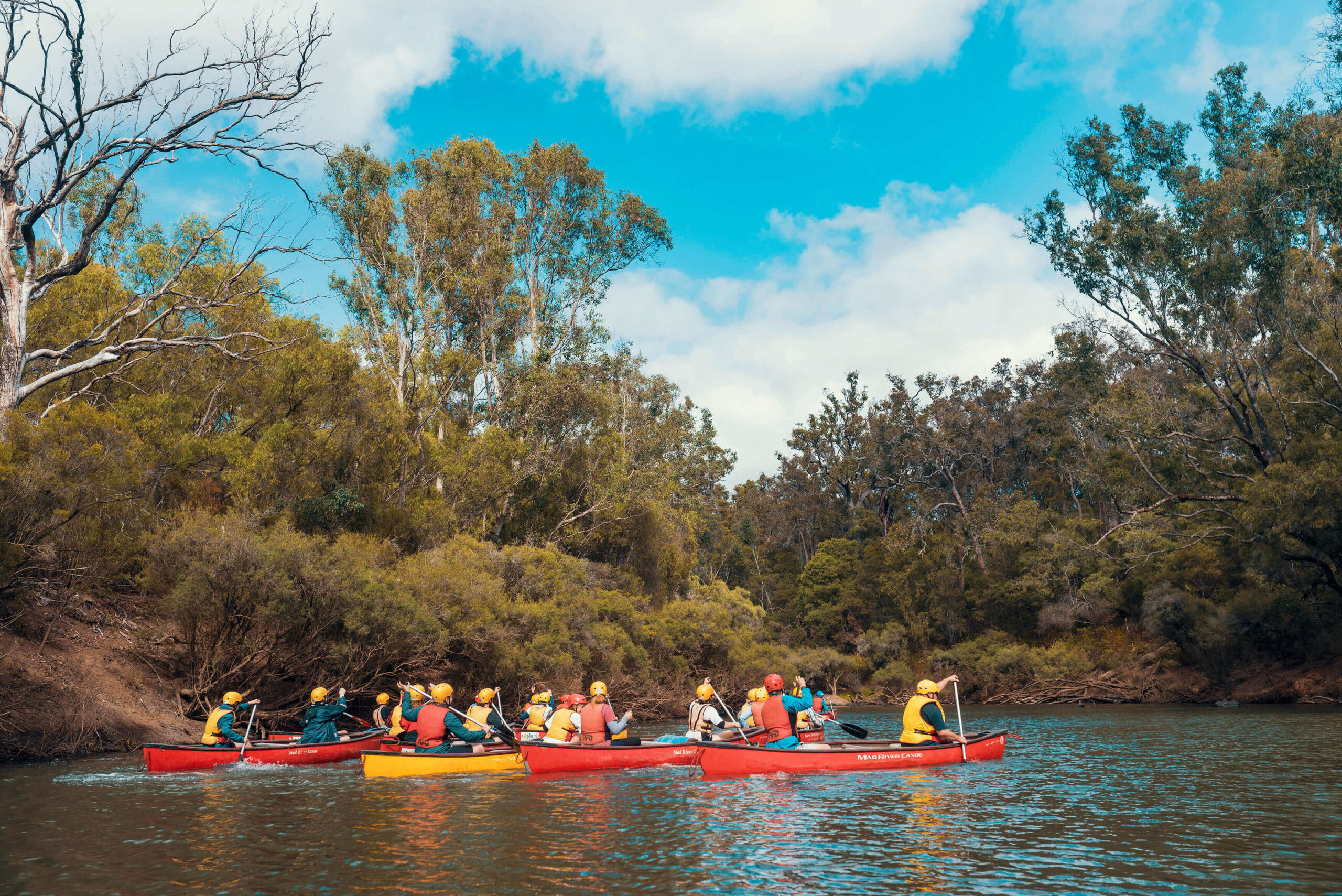 WESTERN AUSTRALIA
In WA, we can bring the adventure to you with our incursions, connect with local natural spaces, join us at our much-loved bush camp amongst giant forest trees or journey beyond spectacular sea cliffs and unspoilt caves.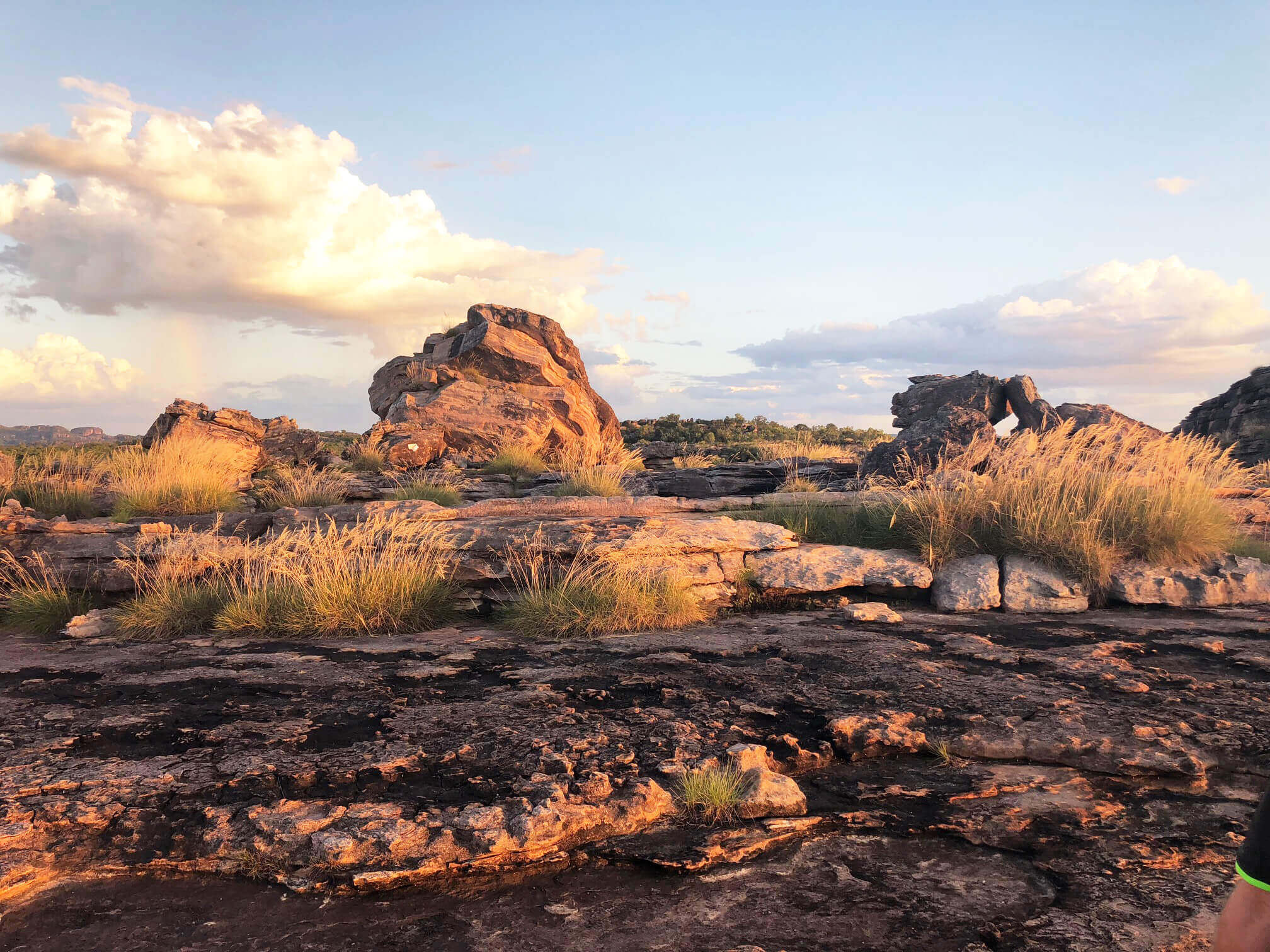 THE NORTHERN TERRITORY
Journey through the ancient and inspiring landscapes of NT with us and learn from the Traditional Owners and custodians of the land. Explore the heart and history of our country through treasured National Parks.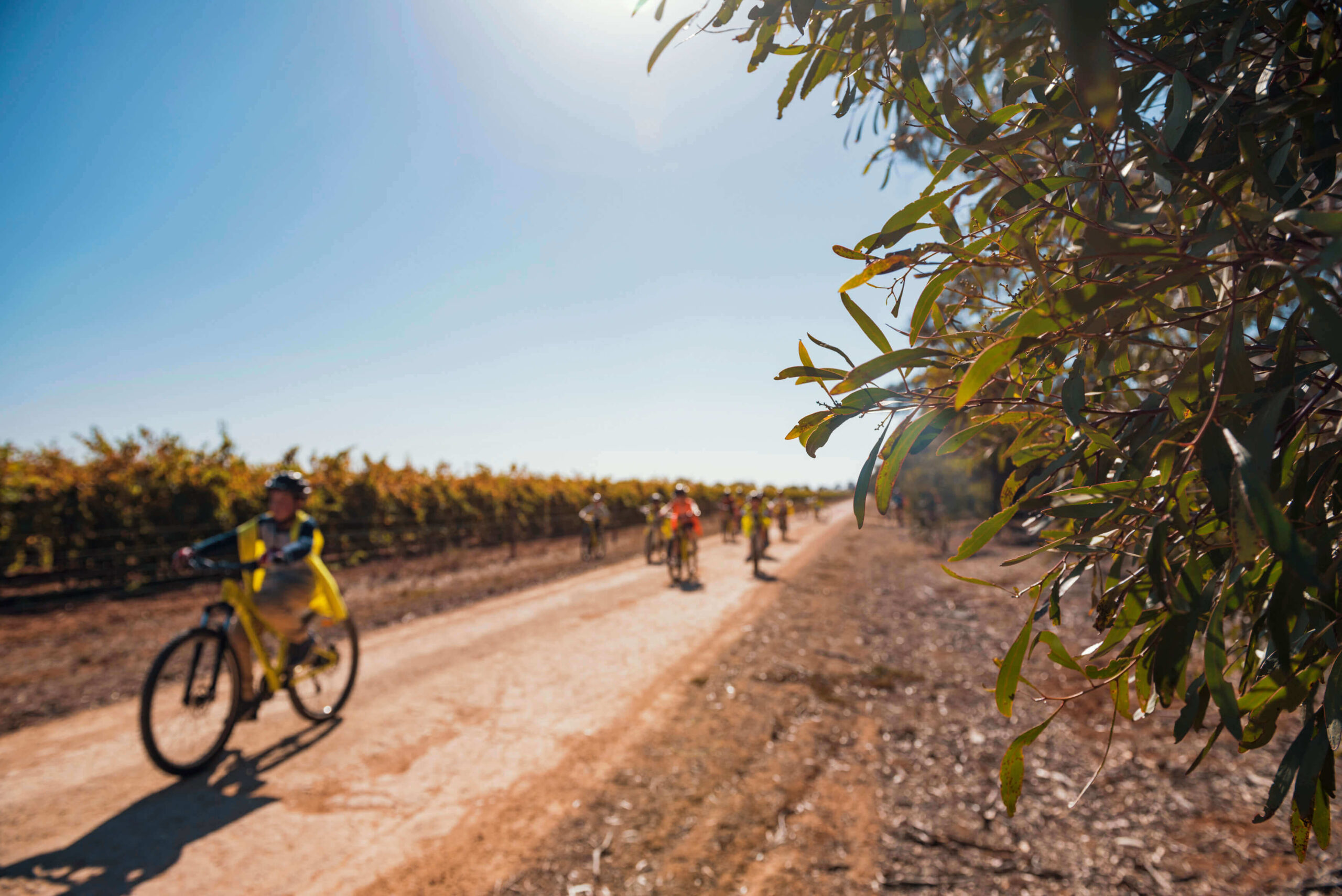 SOUTH AUSTRALIA
In SA, we bring the outdoors to your school with our incursions or explore nearby natural environments with our excursions. Venture further afield with us, exploring the coastline on foot, bike, canoe, surfboard or boat.
WITH THE OUTDOOR EDUCATION GROUP, YOU CAN:
EMPOWER YOUNG PEOPLE TO THRIVE
Immersion in the outdoors builds core skills for their future.
STRENGTHEN CURRICULUM IMPACT
Our commitment to outcomes enhances your curriculum.
REDUCE RISK
Your students are in experienced hands with our extensive risk management.
SCALE YOUR EXPERIENCE
Our national footprint and scale support 48,000+ students each year.
DELIVER OUTCOMES WITH EASE
Our trusted systems and end-to-end processes allow for a superior student experience.
PROVIDING RARE AND RICH OPPORTUNITIES
"Most of us are aware of the enormous benefits of being in the outdoors, but for me, it is about getting those young people whose families do not have a 4WD or camping gear into the bush. To give them the opportunity to achieve things they never thought possible."
Catherine Pervanoglu, Duke of Edinburgh's International Award Coordinator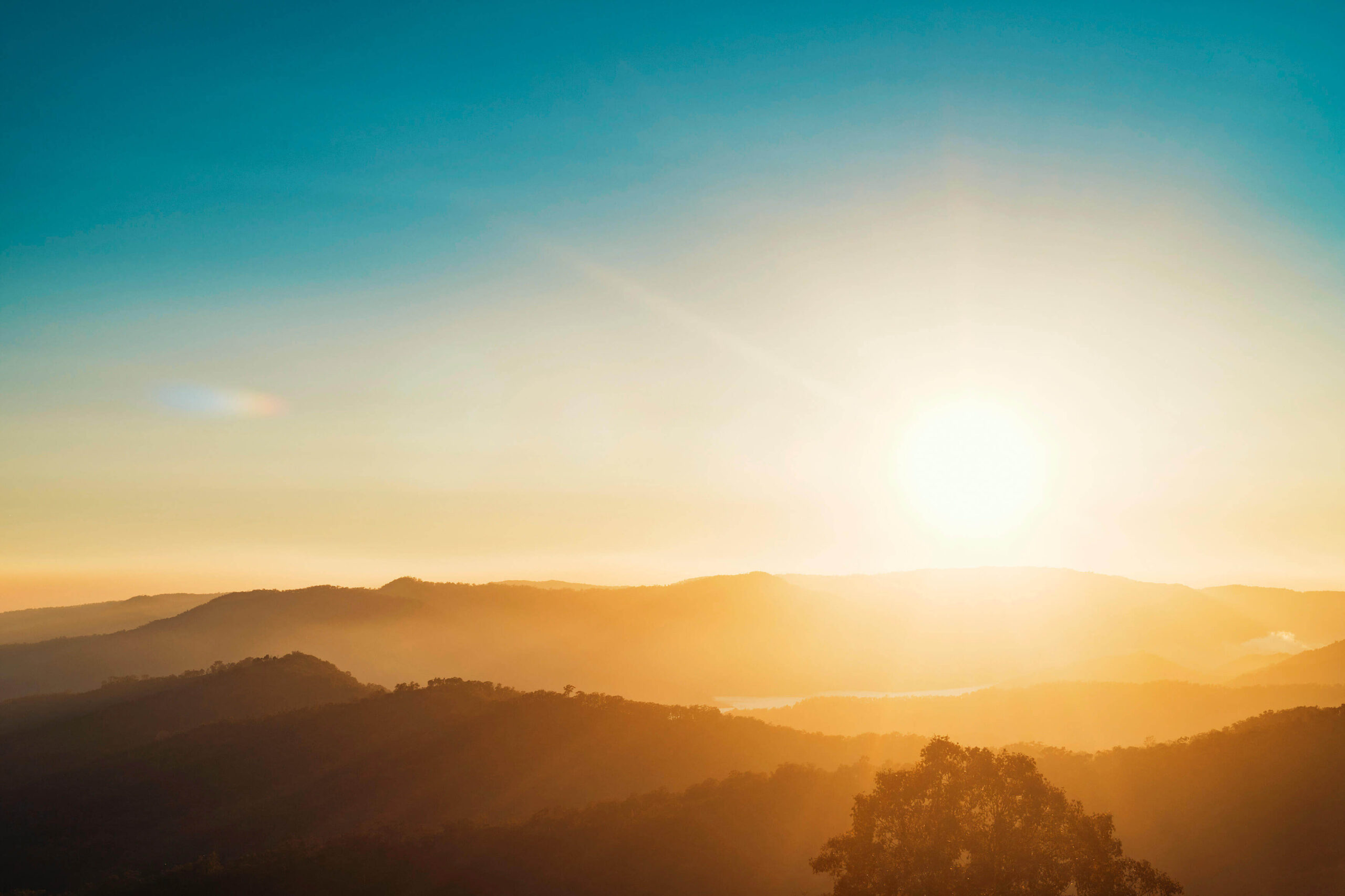 THE OUTDOOR EDUCATION FOUNDATION
The Outdoor Education Foundation is the charitable arm of the Outdoor Education Group, providing immersive and meaningful outdoor education experiences for those who need it the most.
Find out more
OUR VALUES SUPPORT OUR VISION, SHAPE OUR CULTURE AND REFLECT WHAT WE STRIVE TOWARDS
BE PIONEERING
We chart new ground by placing the outcome at the centre.
NAVIGATE THE JOURNEY
We are rigorous in our preparation and execution.
GUIDE TOWARDS EXCEPTIONAL IMPACT
We empower each other and our customers through our powerful connection to the outdoors.
AMPLIFY THE EXTRAORDINARY
Together, we focus on the positive difference we make for the future.
FRESH UPDATES, TIPS, TRICKS AND ADVENTURES