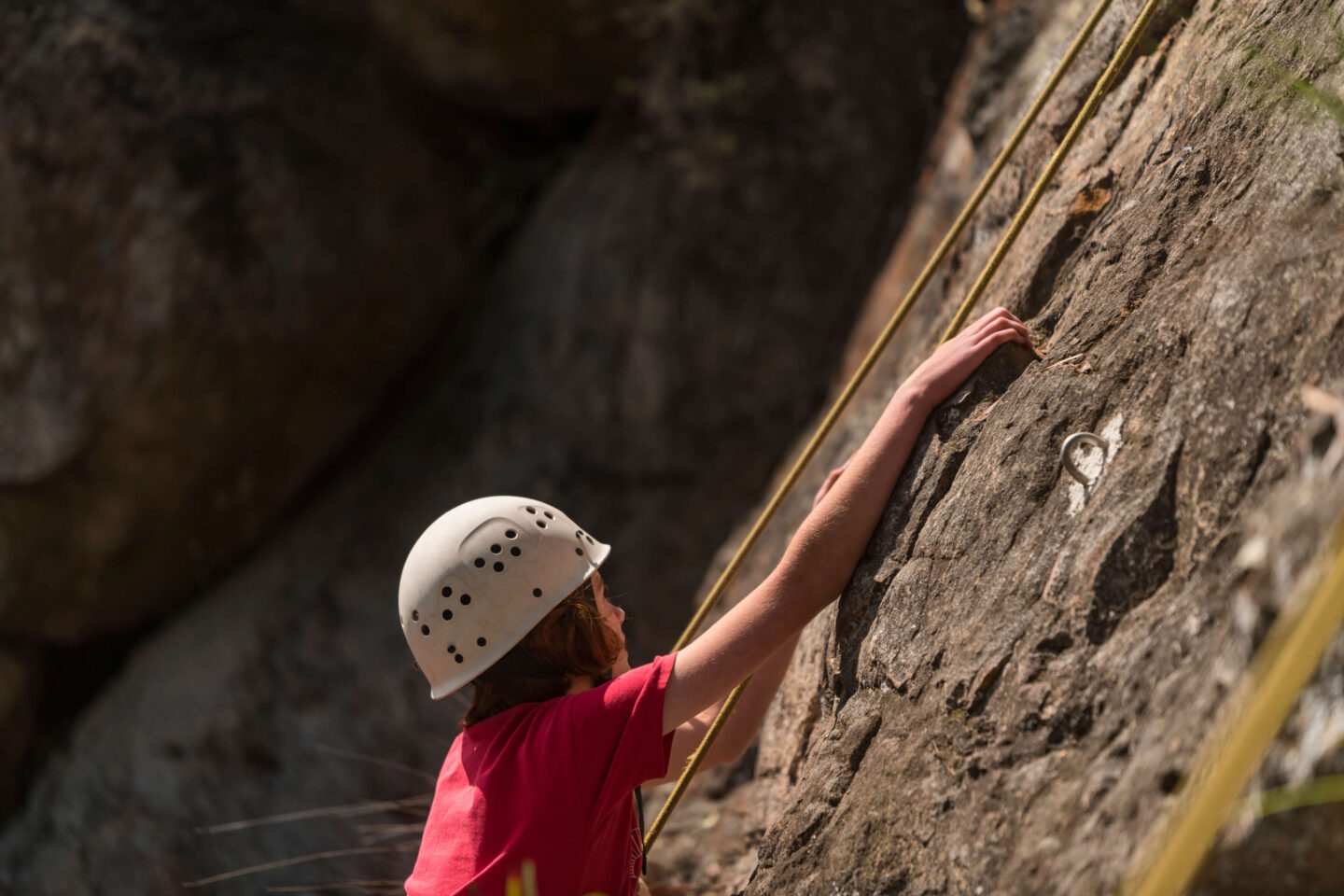 SEQUENCES
TRANSFORMATIVE EXPERIENCES FROM YEAR TO YEAR
A long-term solution for student development and growth through a array of annual camp and journey experiences.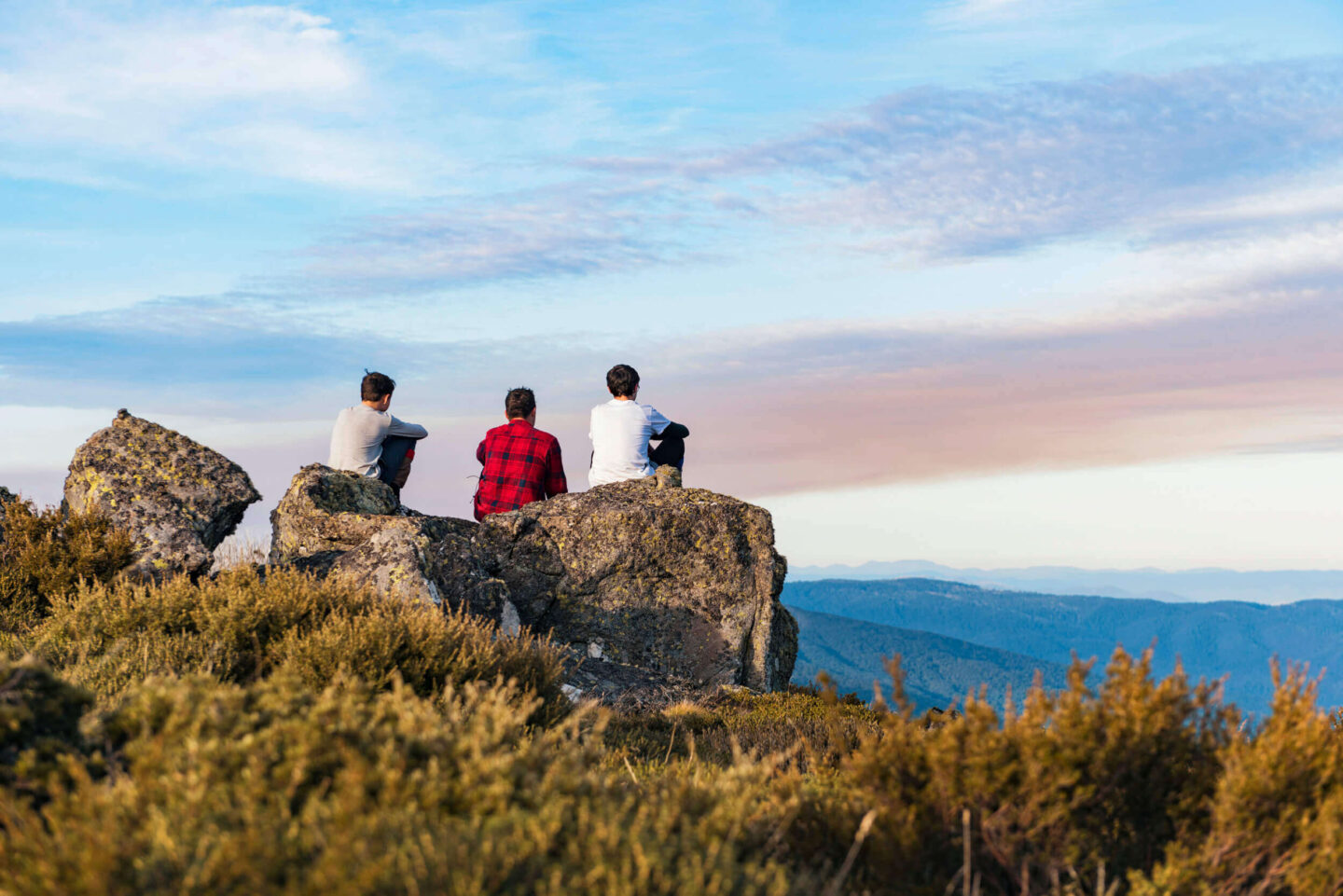 A JOURNEY OF SELF-DISCOVERY
As your students grow, so do their abilities and understandings; as such, opportunities for learning and development should grow with them.
A sequential approach to your outdoor education programing offers a truly transformational experience for your students, with age-appropriate challenges and activities enabling growth and development from one year to the next.
A LONG-TERM STRATEGY
We work closely with schools across the country to build sequenced programming as a continuing and long-term strategy for student engagement and wellbeing. We always keep the objective in sight to ensure every step along the journey realises milestones and achieves the agreed-upon end goal.
Each year, your students will experience a program to suit their particular stage of development, assisting their transition to adulthood and building on the previous year's experiences.
Request a quote
Enquire now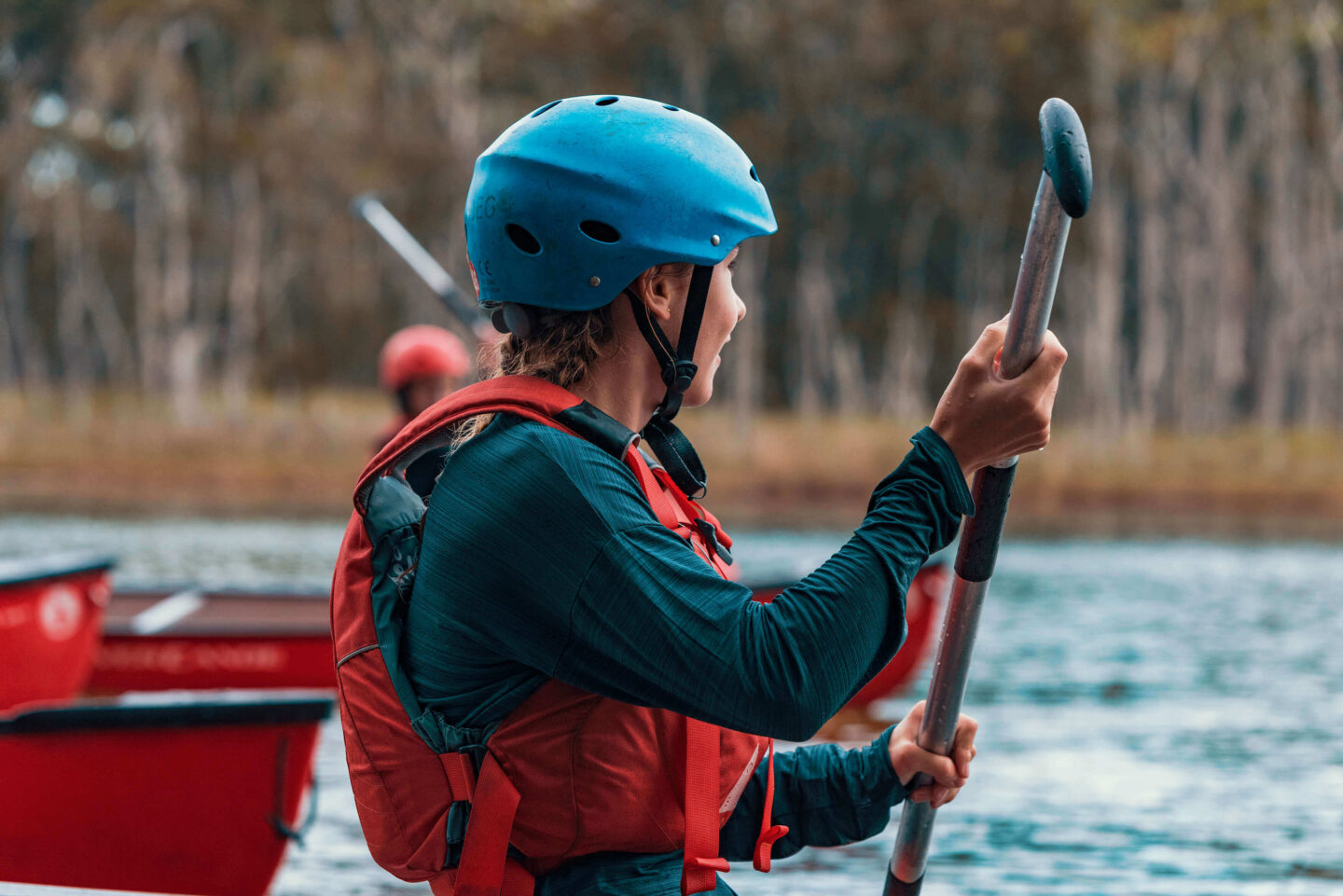 INNOVATIVE LEARNING
Sequences challenge students in a natural environment with a balanced curriculum designed to support and strengthen their holistic development.
Sequences provide opportunities for each learner to explore their identity and develop a system of personal values, equipping them for their journey through to adult life. In an innovative setting, students experience a context of safe adventure fostering self-reliance, leadership, responsibility, resilience, courage and health and fitness.
With each year, students start taking more ownership of their experience, allowing them to shape group dynamics and play a key role in their own development.
WHAT YOUR SEQUENCE MIGHT LOOK LIKE
3 days in length with cabin accommodation, this program introduces students to an exciting journey of discovery and learning in the outdoors, developing critical, creative and ethical intelligence within a semi-rural environment.
3 days in length with cabin accommodation, this program moves students towards being part of a team and the greater community of the year level. Through collaboration and acceptance, students work together to complete the challenges of the program.
3 or 5 days in length with cabin accommodation, this program encourages students to participate in a wide variety of new challenges through the challenge by choice approach, fostering the understanding that with effort comes empowerment.
3 or 5 days in length with cabin accommodation, the final program of the Junior School sequence builds on the skills and experiences of the previous programs and allows students to start taking more ownership of their experience. This program develops student leadership and their ability to work effectively in a small community. Students will have the opportunity to reflect upon the key learnings they are presented with throughout the program.
5 days in length with cabin or tented accommodation, this program recognises the pathway into Year 7 can be filled with uncertainty and trepidation and supports students navigate the early start to the year in a meaningful and fun way. This program allows students to undertake a shared experience with their peers and teachers. Each student develops a sense of who they are in different physical spaces, how they can influence others, and understand the ability to express their thoughts, emotions and behaviour. This Year 7 program is also about developing and nurturing social relationships and moving from self-focus to outward-focus.
This introduction to journey is a 5-day program with tented accommodation in a semi-remote environment. Group dynamics are a focus point and program outcomes are typically centred on communication, empathy, and contributing positively to their community.
5 days in length with tented accommodation, this program sees students journey through a remote location, learning skills to make their time in the outdoors safe, comfortable and stimulating. Students learn their experience is not at the expense of the environment through the Leave No Trace principles. The Year 9 program builds upon the previous years' experiences while providing opportunities to advance the range of personal skills that will assist them as they enter their senior years at school. Students participate in activities fostering leadership, responsibility, persistence, problem solving, decision making, co-operation and independence. Students develop respect and appreciation for the natural environment.
5 days in length with tented accommodation. Year 10 students now have moved from interdependence to independence. This program sharpens self-reliant capabilities and encourages your students to empower others through challenging situations. This is an opportunity for students to have true agency in their life's path.
5 days in length with tented accommodation, this is a peak experience, expedition-style program. Set in a thrilling new environment to facilitate the leadership and resilience outcomes, groups can select from a range of program gradients and options. The program challenges students to be independent and draw on the outdoor and leadership skills gained throughout their schooling and their journey with The Outdoor Education Group and highlighting how these experiences and skills can be transferred to real life.
POWERFUL OUTCOMES
A sequential approach achieves powerful outcomes from year to year, forming part of a balanced and robust curriculum.
MEANINGFUL SELF-DEVELOPMENT
Students grow through experience and reflection, preparing them for the future.
DYNAMIC LEARNING
Sequenced programs integrate outdoor, social and academic learning towards exceptional learning outcomes.
SOCIAL ENHANCEMENT
Students develop value systems and improve interpersonal social skills by spending time in close-knit groups.
"The students' annual outdoor experiences mean their confidence soars, their skills are exercised, they are given the space to explore who they are truly and think for themselves. They look forward to their program every year and every year they shine."
Joe White, Yarra Valley Grammar School Manager, The Outdoor Education Group.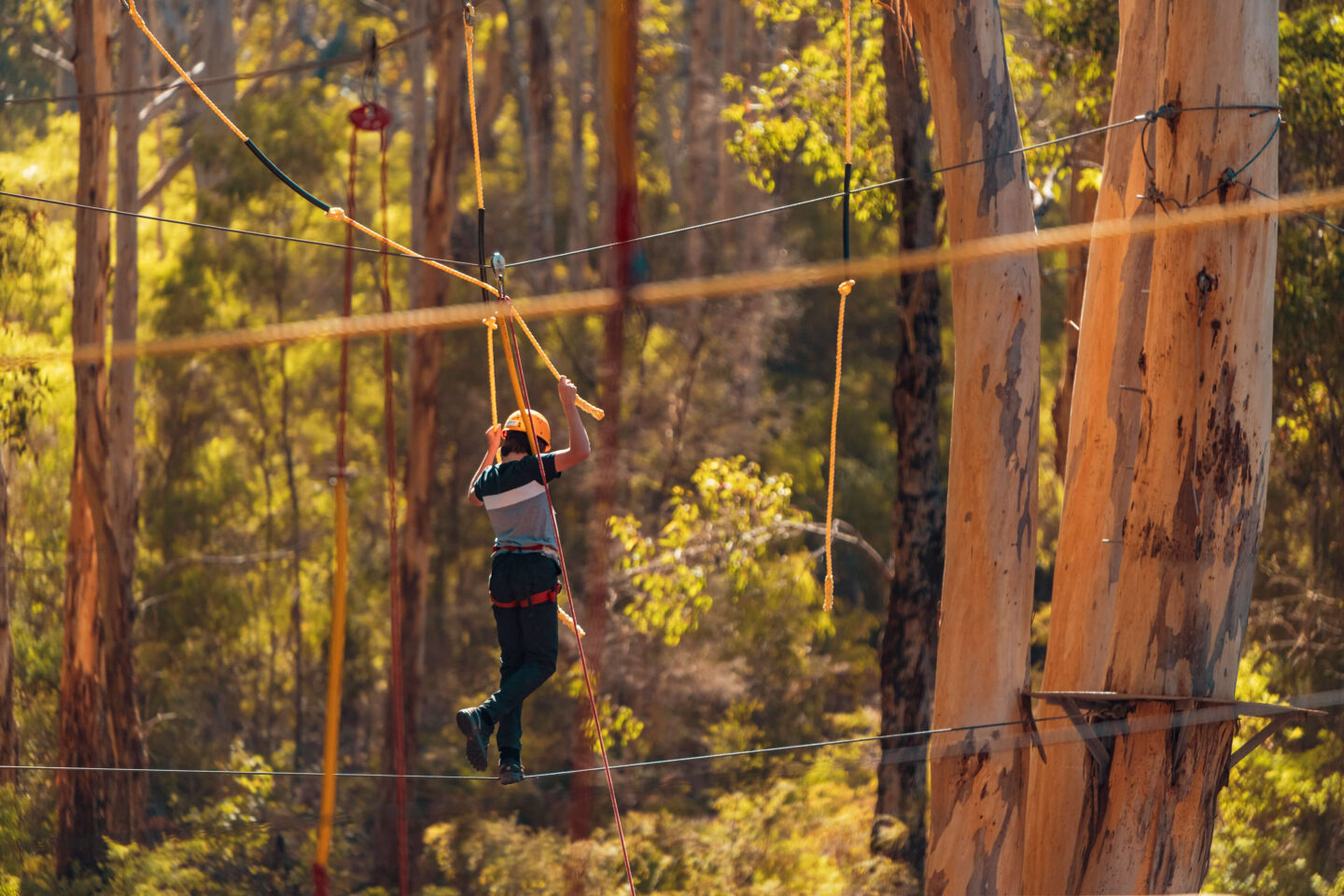 RECEIVE A FREE SEQUENCE REVIEW FROM THE EXPERTS
Speak to our experts about creating a highly effective and tailored sequential suite to meet your school's objectives and ensure students take powerful learnings and understandings back to the classroom.
Find out more
LOOKING FOR A DIFFERENT ADVENTURE?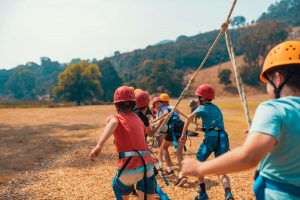 CENTRE-BASED CAMPS
As outdoor education experts, we guide students through immersive adventure activities, challenges and exploration at our residential camp venues.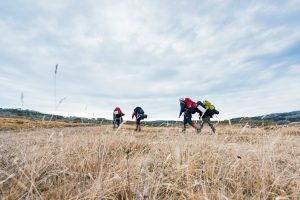 JOURNEYS
Multi-day journeys in unforgettable environments are crafted to suit age, ability and the learning outcomes required by your school community.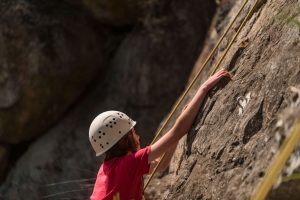 SEQUENCES
Sequential experiences introduce your students to varying and age-appropriate adventures, enabling growth and development from one year to the next.
FREQUENTLY ASKED QUESTIONS
A sequence is a series of programs spanning several years of a student's scholastic career. Sequences begin by shaping foundation skills and each year's experience builds upon the year before ensuring the challenge is appropriate and learnings are embedded.
Early on in their sequence, student meals are fully catered. As students mature, they will begin cooking and preparing their own meals under our Outdoor Educator's guidance.
The Outdoor Education Group has a dedicated Catering Department who provide healthy meals for active students from fresh, locally sourced produce. All our menus are carefully tailored to the program's location, duration, focus, anticipated weather conditions and students in terms of age, gender and specific dietary needs and preferences, including vegetarian, Halal, Kosher, and vegan.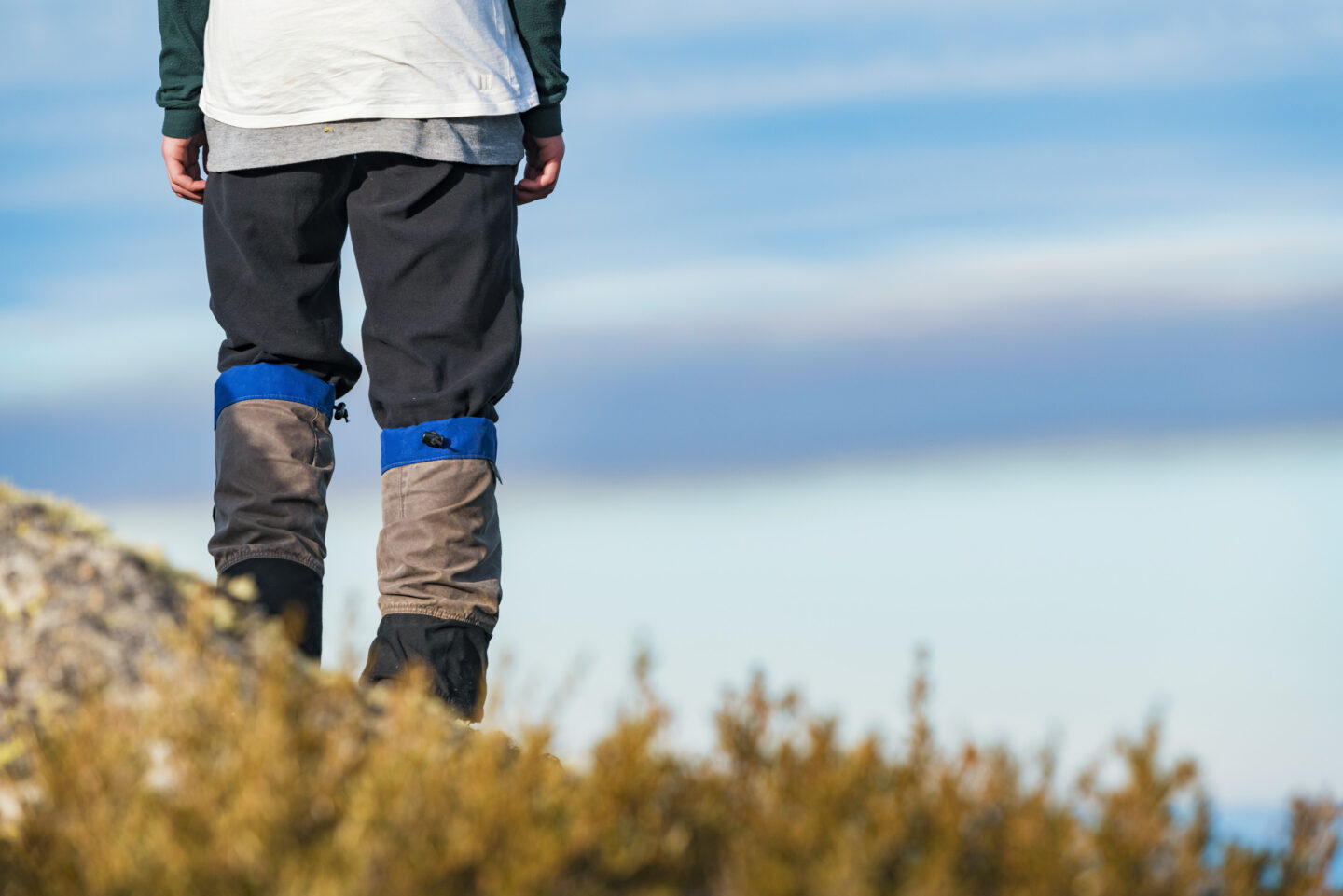 SIGNIFICANT GROWTH AND DEVELOPMENT FROM YEAR TO YEAR
REQUEST A QUOTE