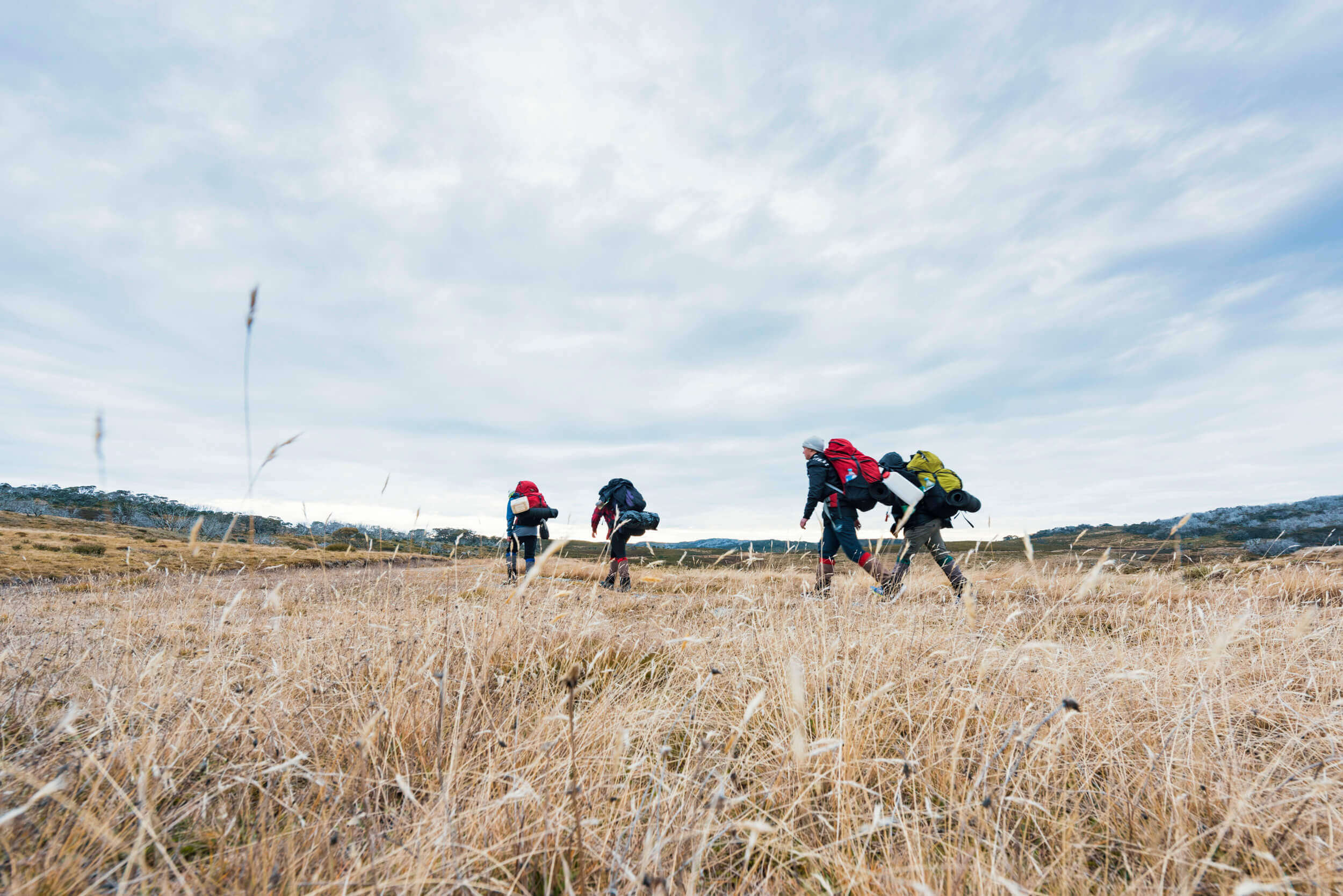 JOURNEYS
ENGAGING OUTDOOR EDUCATION JOURNEYS TO SHAPE FUTURE-READY STUDENTS.
Dynamic journeys challenge your students and provide vital skills to help them thrive.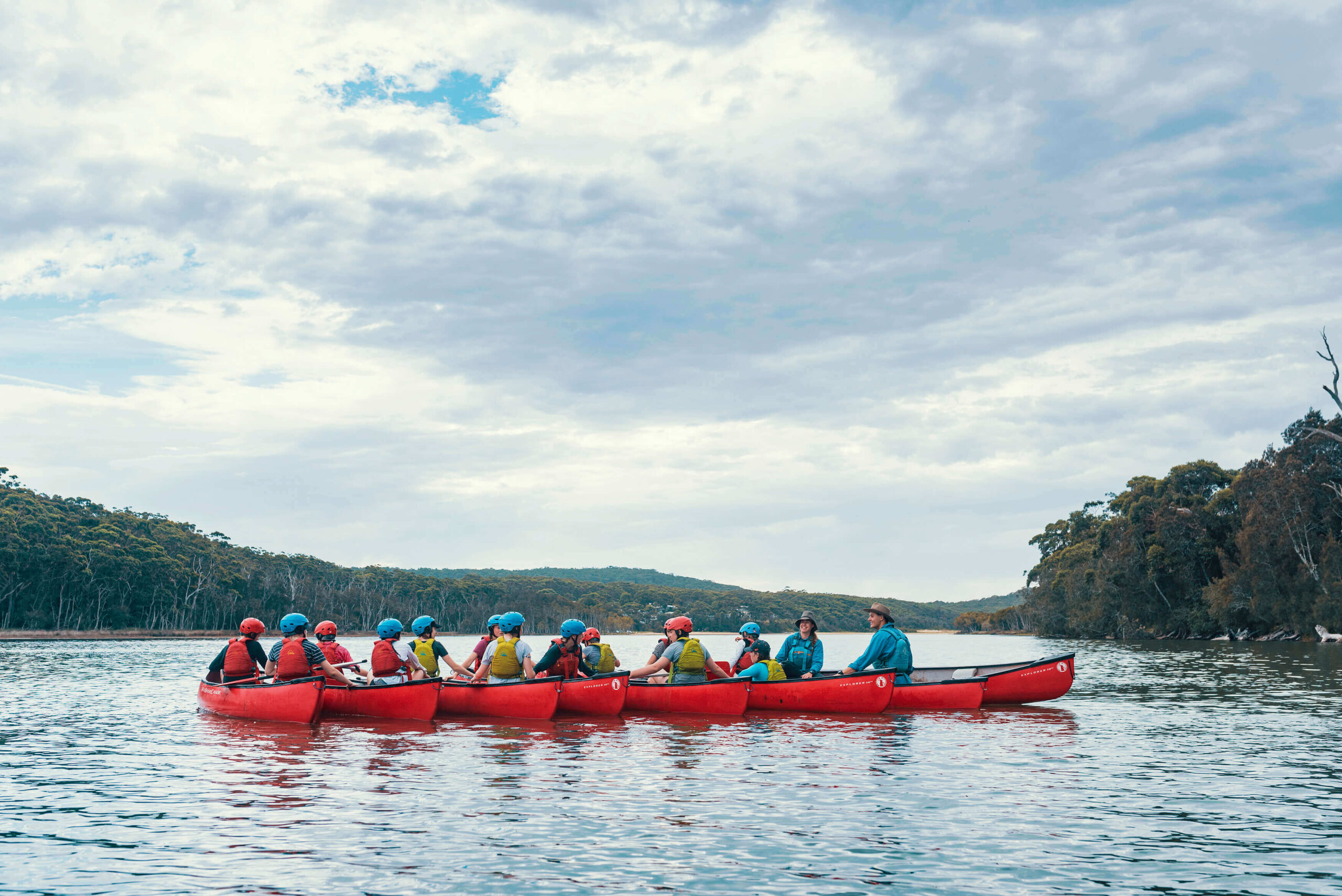 SOCIAL, EMOTIONAL AND PHYSICAL OUTCOMES
Delivered across Victoria, New South Wales, South Australia, Western Australia, the Australian Capital Territory and the Northern Territory, journey programs provide opportunities for your students to participate in adventurous activities, helping build social, emotional, physical, and environmental awareness.
The Outdoor Education Group's journeys are carefully designed to challenge and inspire the next generation of school, community and professional leaders by delivering powerful learning experiences allowing your students to explore their full potential.
ENRICHING ADVENTURES
They create the foundation for shaping citizens who care for the natural world and their communities. Our journeys enrich student's lives and support them in developing universal capabilities which will serve them well for life – wherever it may take them.
The Outdoor Education Group create multi-day journeys to suit age, ability and complement curriculums fulfilling the learning requirements specific to your school.
Request a quote
Enquire now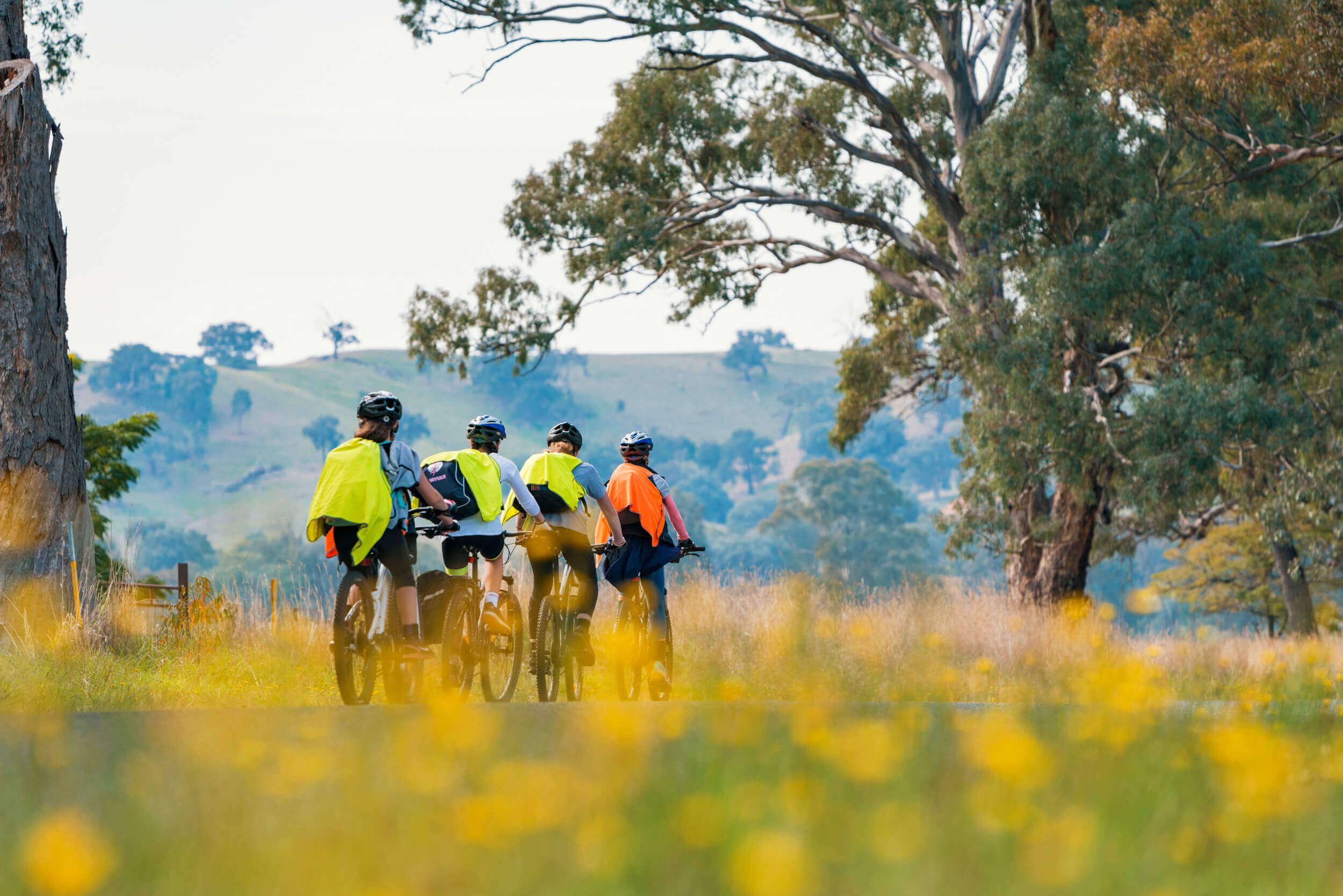 POWERFUL LEARNING EXPERIENCES
The Outdoor Education Group's journeys invite your students to experience new activities and explore their potential through trial and error, with hands-on learning supported by facilitators who offer feedback and guide reflection. Your students are empowered to think critically about self-management practices, showing respect for others, and understanding their impact on the natural world. Our journeys shape independent thinkers who are creative and ready to tackle their futures.
SKILLS FOR LIFE
Journeys build on skills such as social cohesion, self-awareness and development, resilience, confidence, leadership, teamwork, collaboration, determination and environmental literacy.
Our philosophy is based on shaping future-ready students and building student capabilities using experiential education. Hands-on learning is facilitated through a cycle of experience, feedback and reflection to help students develop their strengths and transfer learning from real-world situations to other meaningful parts of their lives.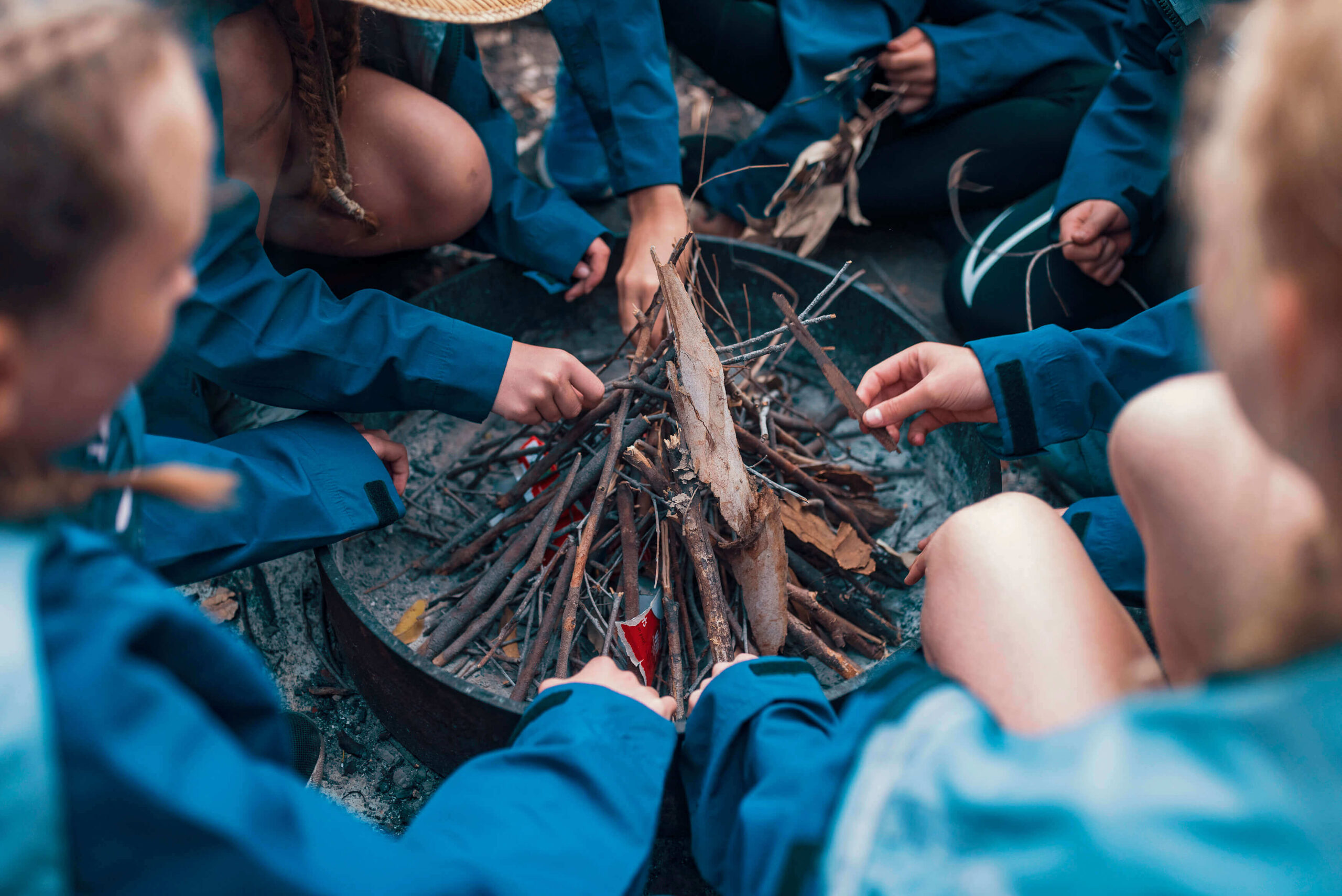 INTRODUCTION TO JOURNEYS
Journey programs are designed in three conceptual styles; an introduction to journeys, journeys and expedition.
The introduction to journey programs are perfect for students in their junior years just beginning to tap into their capabilities. These programs incorporate both base-camp and journey components to enable student's to extend their resilience and independence with full support throughout their outdoor experience.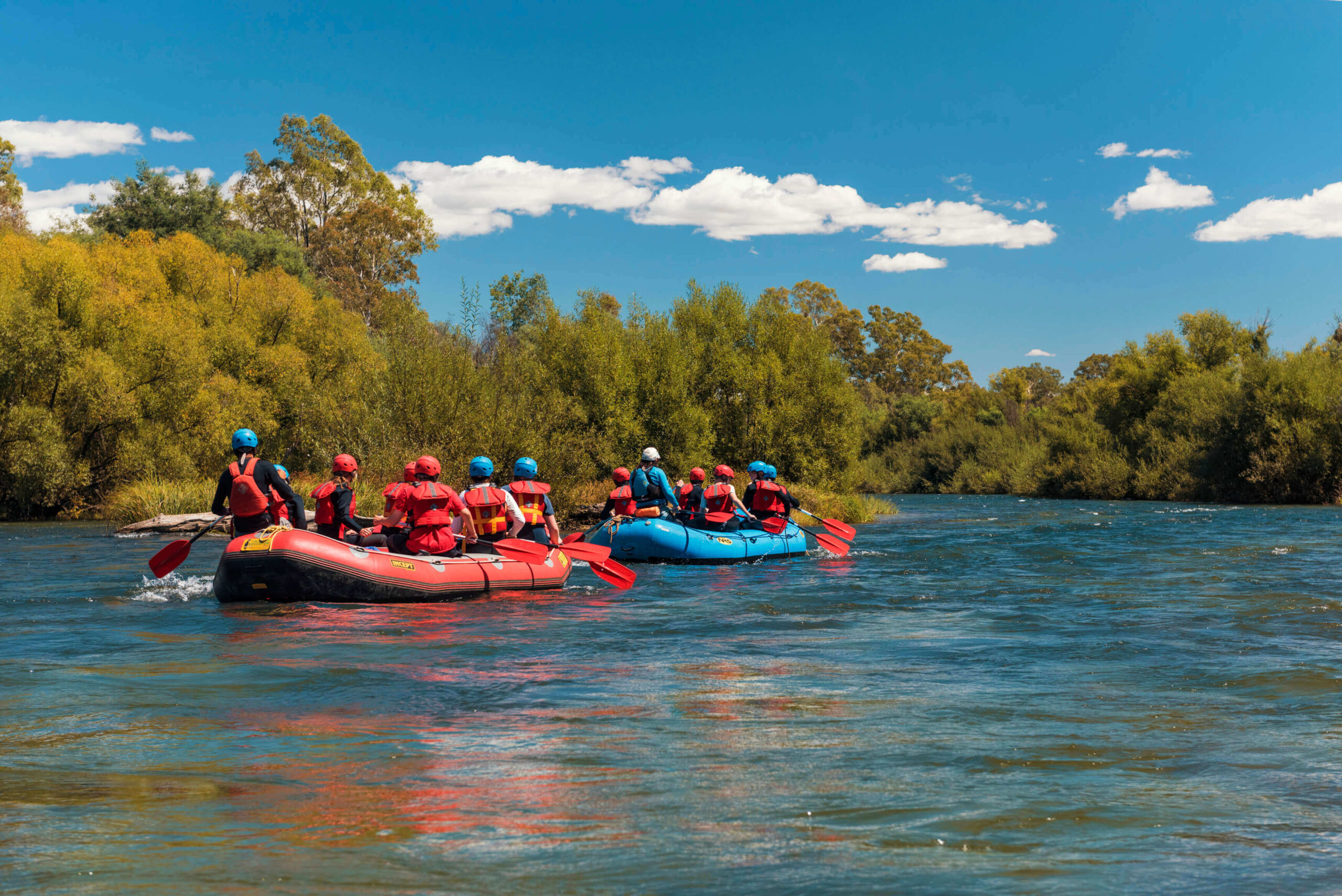 JOURNEYS
Journey programs are typically up to 5-days in length and operate in many National Parks throughout Australia. Journeys focus on experiential learning through challenge by choice adventure activities, camping, and community living in a semi-wilderness context. These programs are well suited for Year 9 and 10 students ready to explore themselves, apply self-discipline, planning and problem-solving techniques, and cooperate with their peers throughout the experience.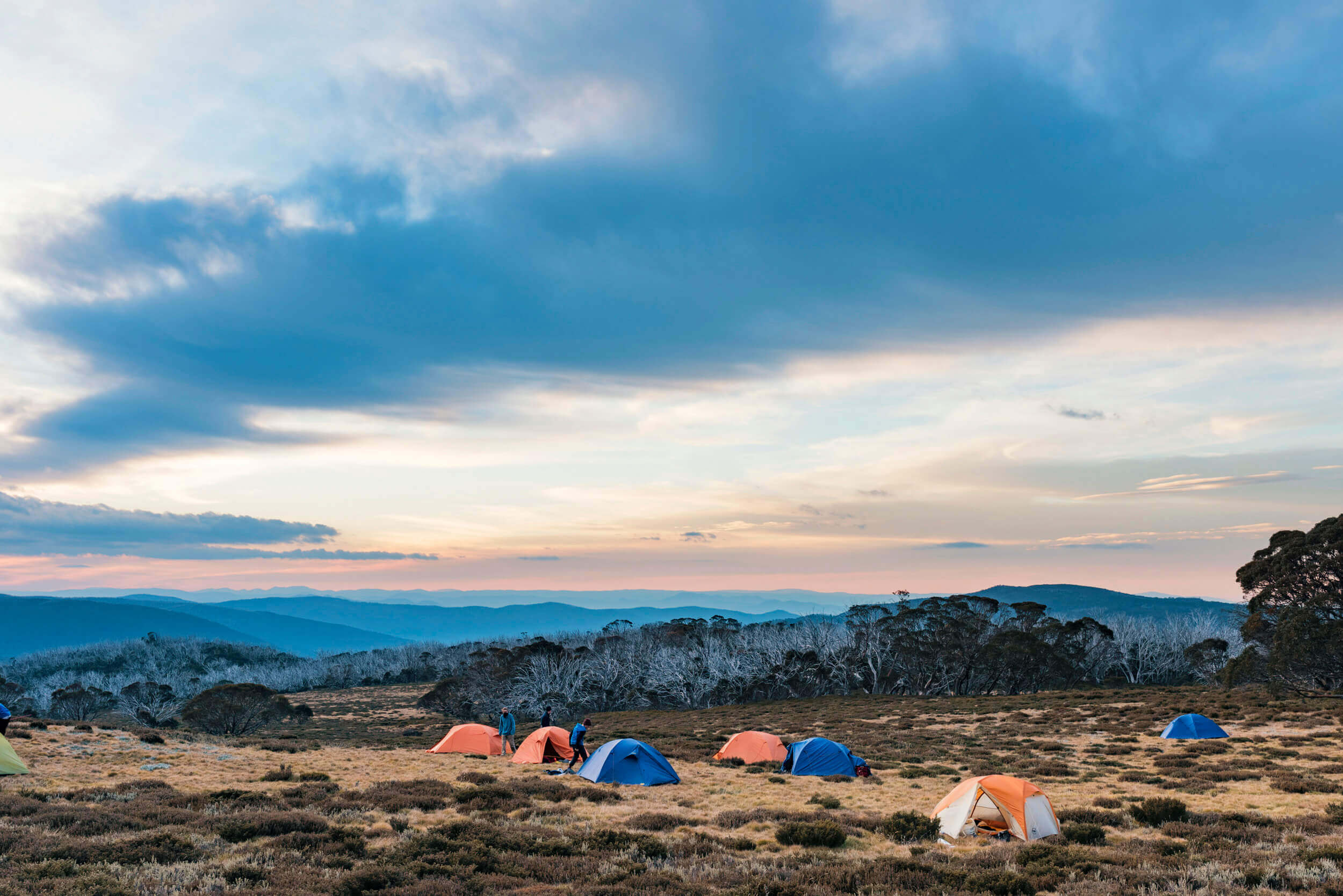 EXPEDITIONS
Expeditions can range from 10 to 30-days in length and form the peak experience of a robust outdoor education sequence. Challenges and consequences are naturally part of the expedition. Students learn to listen, communicate, negotiate, problem-solve, plan and work together to achieve goals, and contribute to their community group using proactive strategies. Expeditions are tailored to suit specific outcomes enriching learning and development in your students and are always uniquely created in partnership with your school.
Request a quote
Enquire now
POWERFUL OUTOMES
Achieve powerful outcomes, forming part of a balanced and robust curriculum.
CHANGING MENUS
Fully catered to meet your group's dietary needs with student-led meal preparation, cooking and clean-up.
TRUE IMPACT
Challenge your students in a supportive environment while promoting growth, new understandings and wellbeing.
SUITED TO ALL STUDENTS
Journeys can be adjusted to suit the capabilities and experience of your students.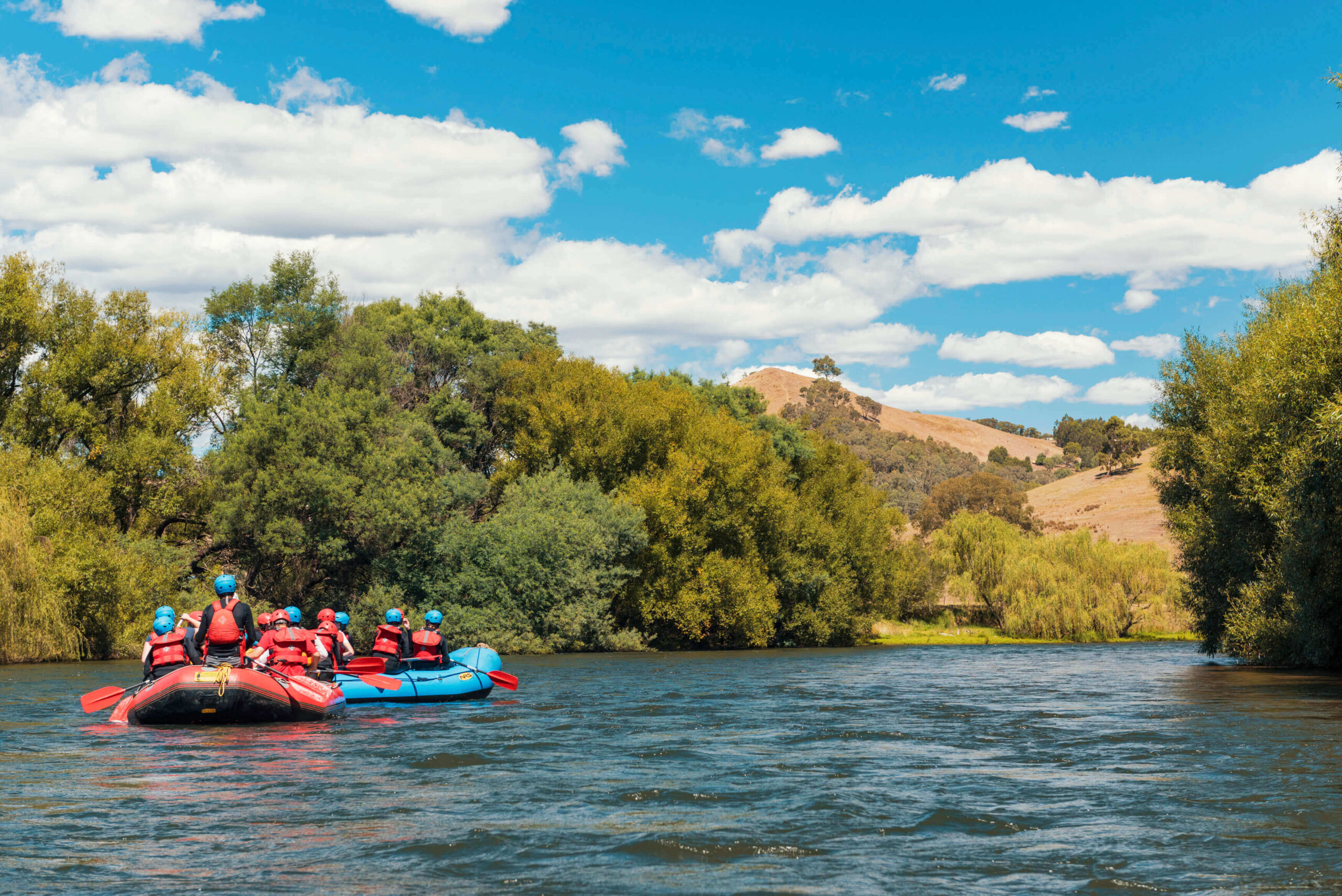 VIC AND TAS
We invite you to experience Victoria's awe-inspiring landscapes, explore diverse ecosystems, and discover unique wildlife with us. Bushwalk, cycle or paddle some of Australia's finest waterways, mountain ranges and lush valleys from Mount Bogong to Wilson's Promontory.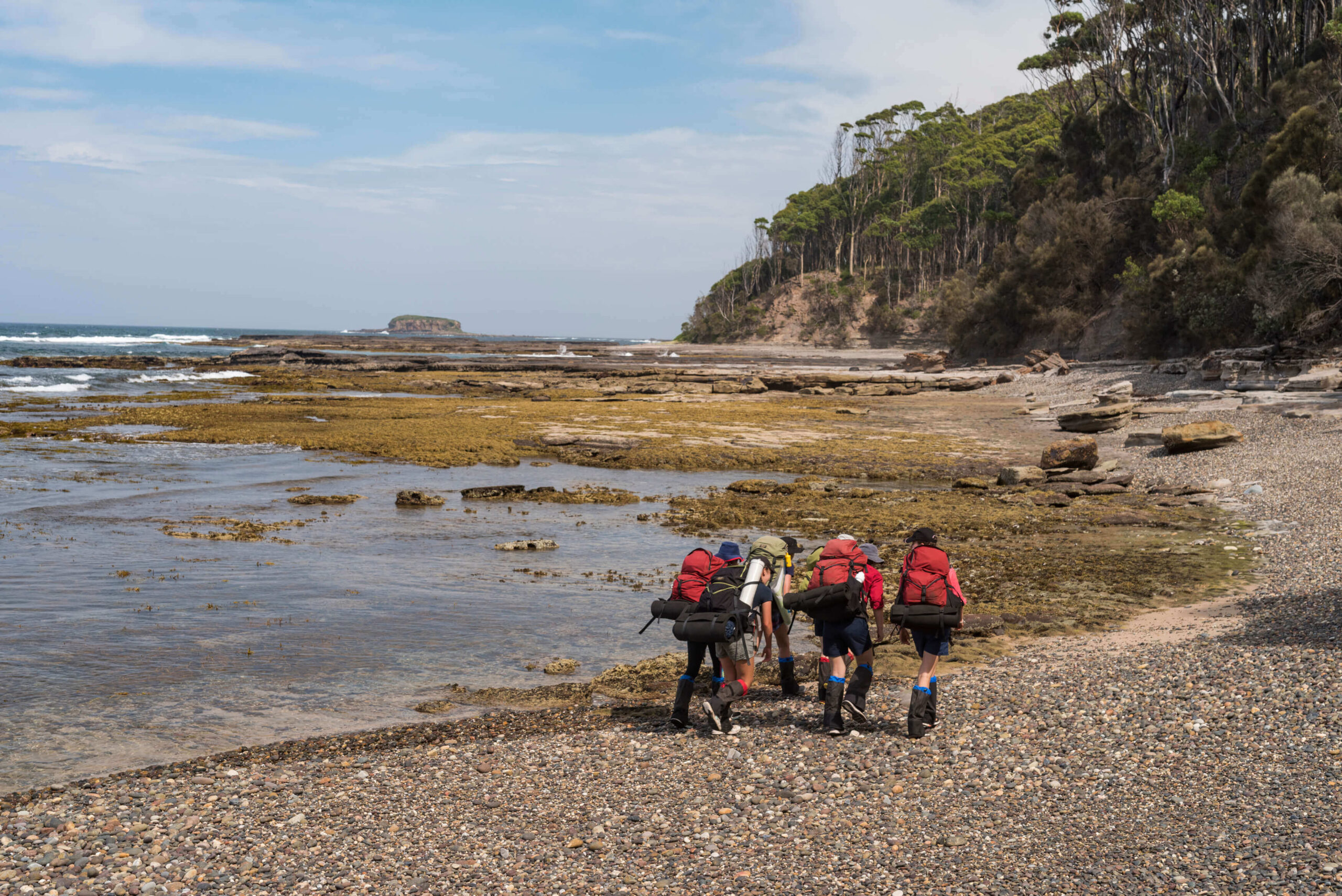 NSW AND ACT
Explore rainforests, unspoiled lakes and wild coastlines. Let us guide you through the Blue Mountains or Sydney's green corridors. Be it a gentle hike in the bush, abseiling down a rock face, or canoeing Sydney Harbour, New South Wales offers endless learning opportunities at every corner.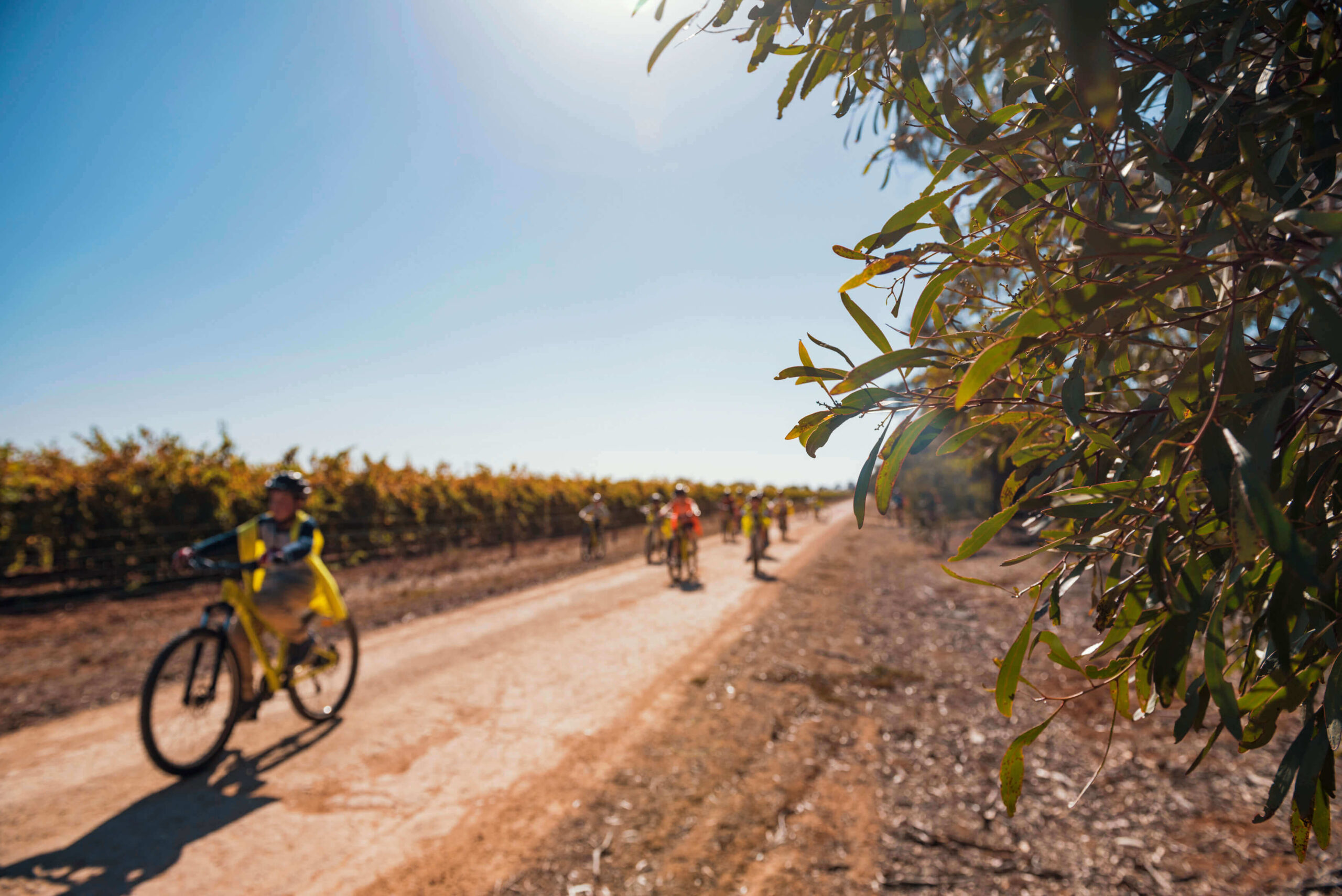 SA
Join us on iconic bushwalks, cycling trails or climbing adventures. Explore South Australia's National Parks' rich Indigenous history and unparalleled biological diversity. Once you've traversed the land, canoe along the mighty Murray River, join us for a surf in Robe or visit Victoria Habour.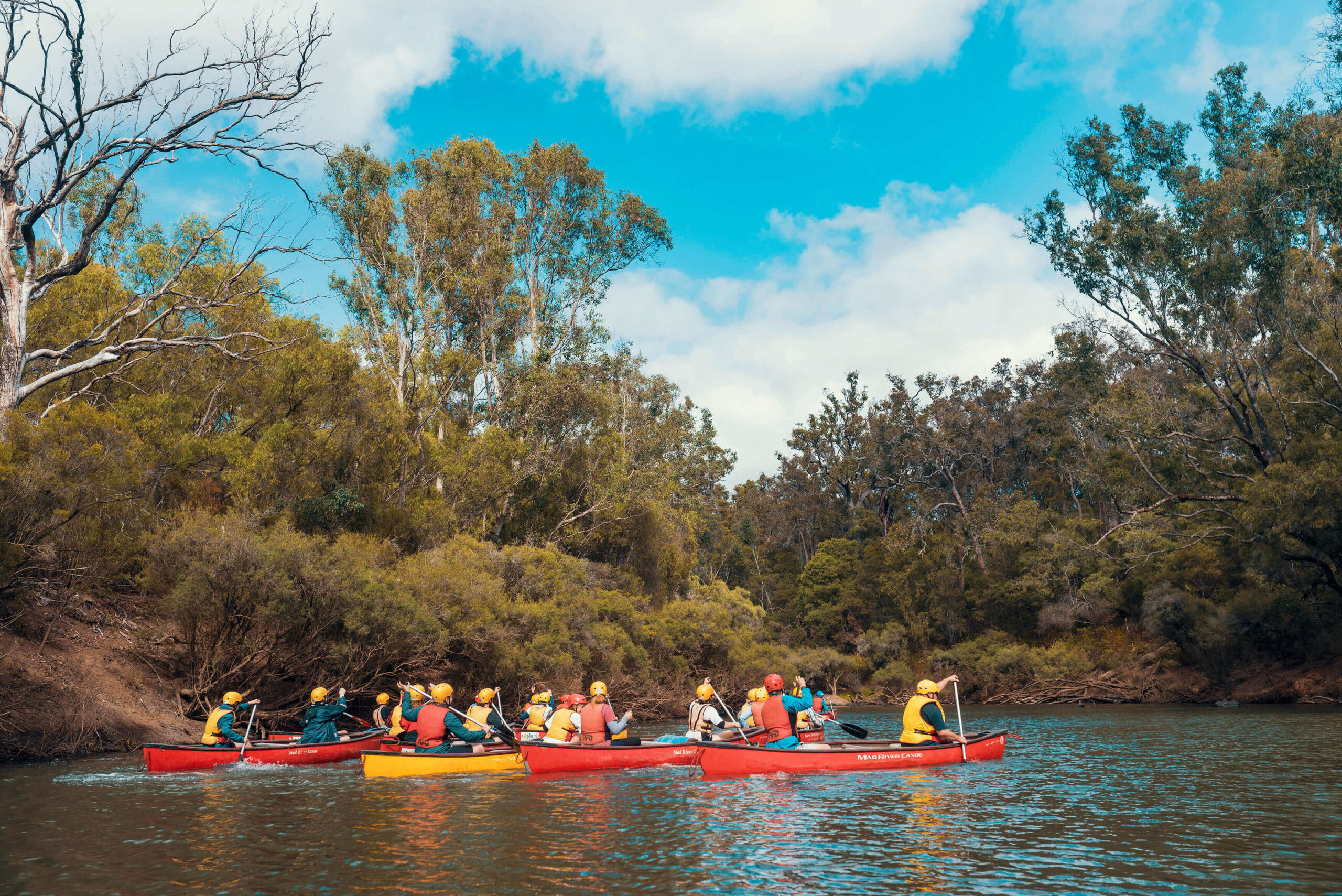 WA
In the southwest corner, you'll find us exploring giant forests full of karri trees: some of the tallest in the world. Join us along winding rivers, cycling tracks, unspoilt coastline and giant sea cliffs. Inland, we'll guide you through outback adventures on working stations more than half a million acres in size.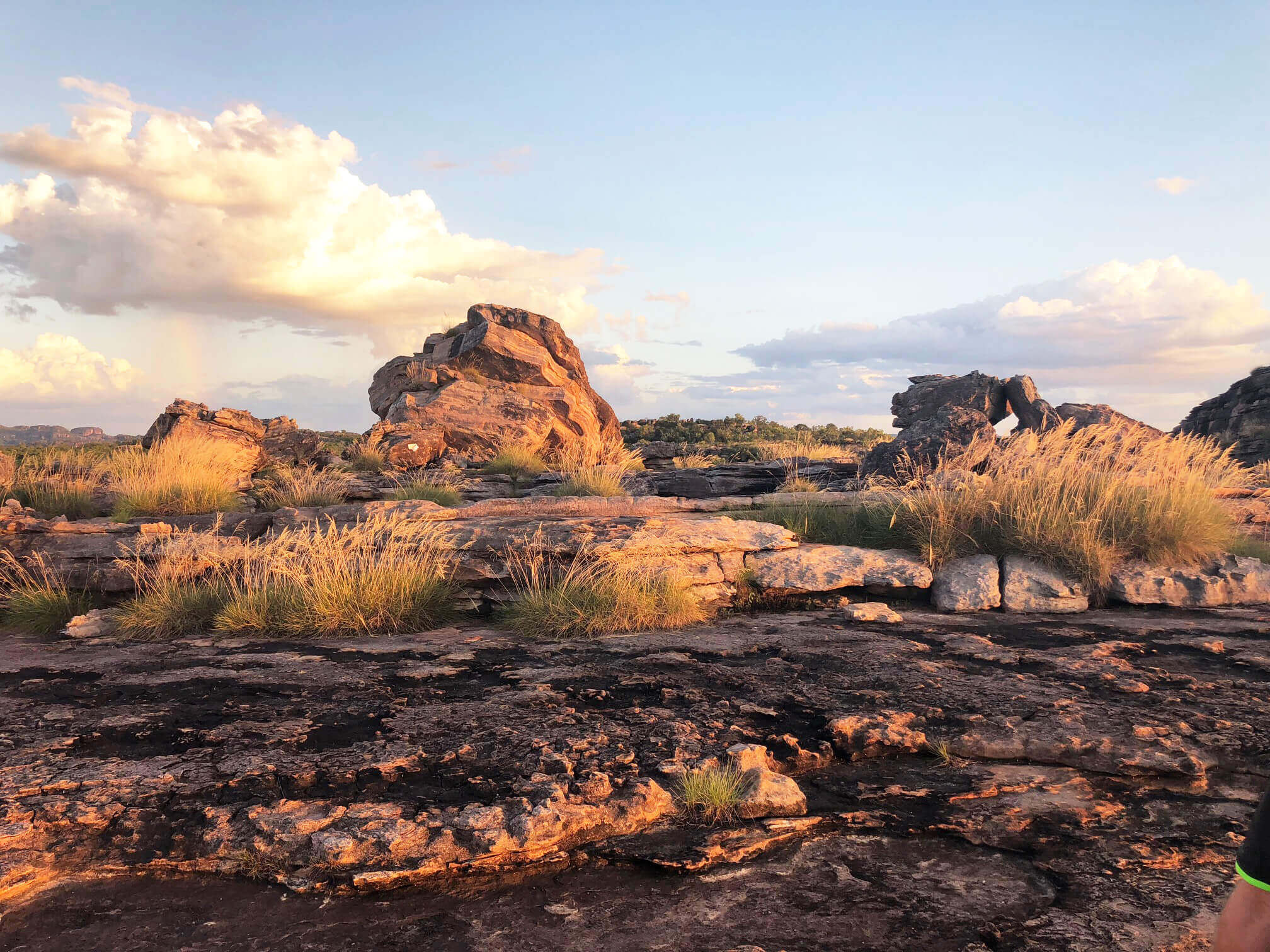 NT
We treasure the Northern Territory for its rich history and desert environments. You'll find us among Australia's ancient landscape on the Larapinta Trail, wading through the falls at Litchfield National Park or exploring Kakadu National Park's immense biodiversity and rock art.
A JOURNEY OF SELF-DISCOVERY
"The entire experience was incredible, tough at times but in the end, very positive. I learnt so many new things and my confidence has improved. Best experience ever!"
Newcastle Grammar, Year 9 student
FREQUENTLY ASKED QUESTIONS
Depending on your location, our journeys can include bushwalking, canoeing, rafting, cycling and they can also be a combination of all the above.
Our journey programs are either 3-days or 5-days in length.
Students will typically prepare and cook fresh meals in small groups supported by our Outdoor Educator and guided by instructional recipes using outdoor cooking gear like woks and trangias.
The Outdoor Education Group's Catering Department provide healthy meals for active students from fresh, locally sourced produce Students will eat a mix of fresh and freeze-dried foods. Our Catering team has decades of experience in creating nutritious and tasty menus for journey programs.
All our menus are carefully tailored to the program's location, duration, focus, anticipated weather conditions and students in terms of age, gender and specific dietary needs and preferences including vegetarian, Halal, Kosher, and vegan.
Students are supplied with quality wet weather gear, including jacket and rain pants. They will continue on the program unless a severe weather warning is declared.
Weather patterns are monitored prior to any program commencing and the Field Duty Manager liaises with program staff daily. The All Hours contact (Course Coordinator) provides twice-daily weather updates throughout the program.
A defined bush fire procedure will be enacted if the Fire Danger Rating for the specific weather region reaches pre-determined points. These may, for example, necessitate moving to an urban location for a portion of the program, or remaining at the current location until the threat returns to acceptable levels.
Journey programs always include tented accommodation, but at times, cabins or bunkhouses may be incorporated into your program.
If there is an emergency at home, a parent can contact the school directly. The school will inform the Course Coordinator, who will then contact the student. If there is a pre-existing circumstance or situation requiring the student or parent to make contact, this needs to be noted during briefings prior to the program commencing.
Students will only need to bring their clothes, sleeping bag and toiletries. Schools are provided a detailed gear list which outlines the clothes, hygiene, medication, and footwear required for each style of program. The Outdoor Education Group will supply all other equipment.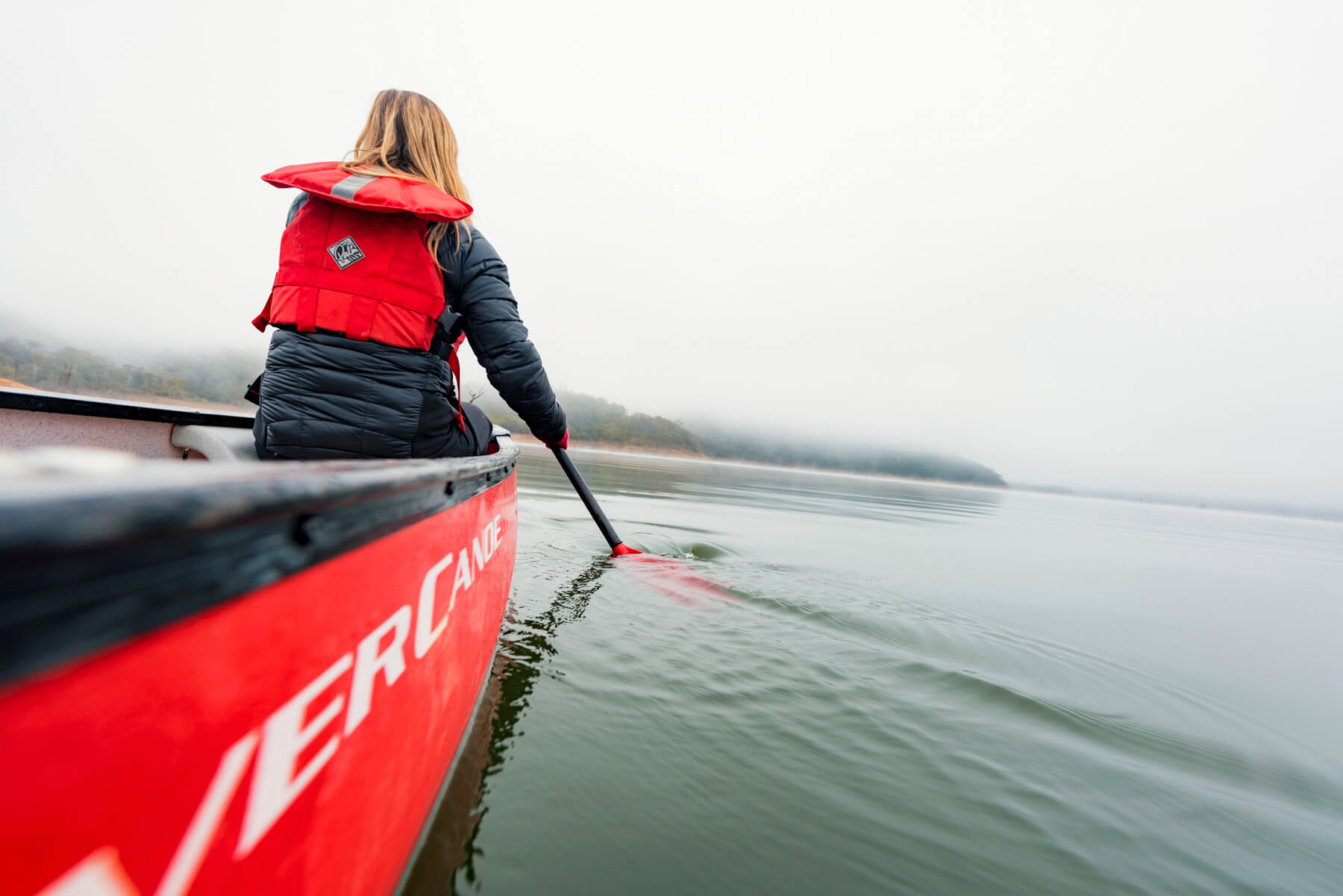 START YOUR JOURNEY TODAY
REQUEST A QUOTE