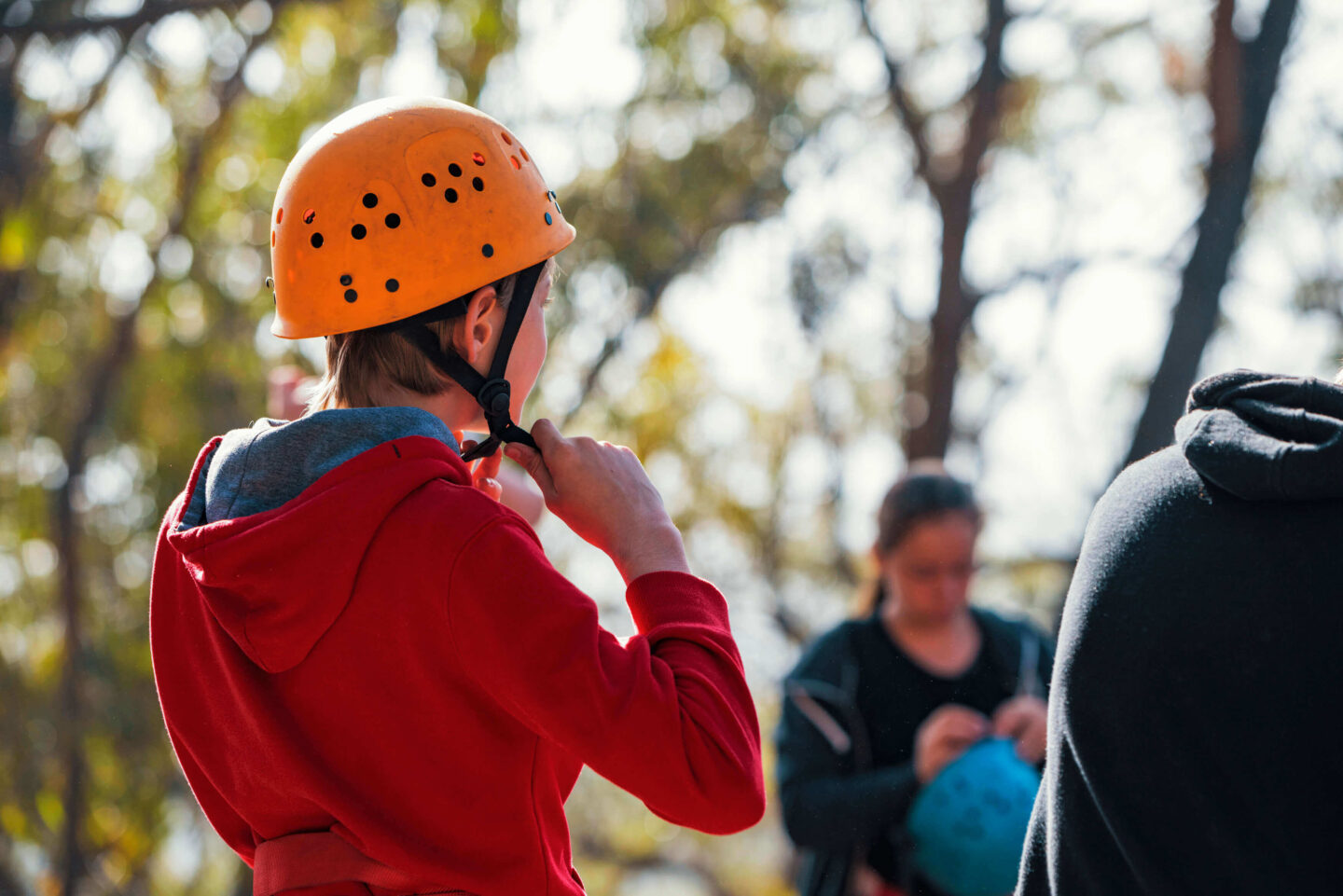 CAMP WOMBAROO
Equip your students with the skills to embark on their own adventures
Only 2 hours from Sydney, our centre-based programs at Camp Wombaroo bring out the best in your students.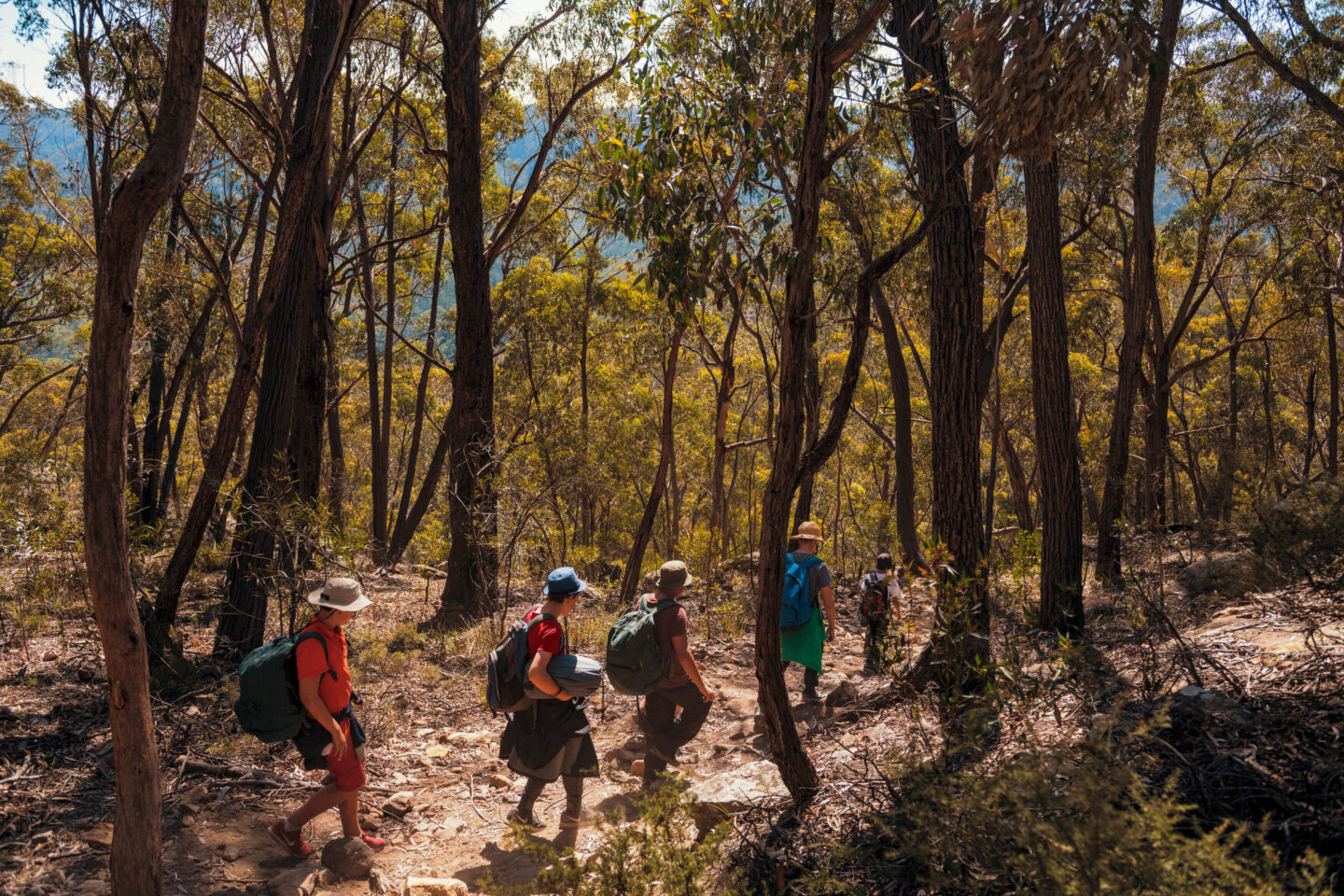 CAMP WOMBAROO
Located in the picturesque Southern Highlands of New South Wales, 2 hours from Sydney and Canberra, Camp Wombaroo offers an array of engaging and varied adventure activities designed to bring out the best in your students.
Camp Wombaroo offers varied experiences for all ages. Come for a single day visit or enjoy a longer stay with 3 or 5 days of adventure. You can choose to stay in our cabins, or for a truly unforgettable experience, your students can spend their evenings under the stars camping on our property or at a nearby location.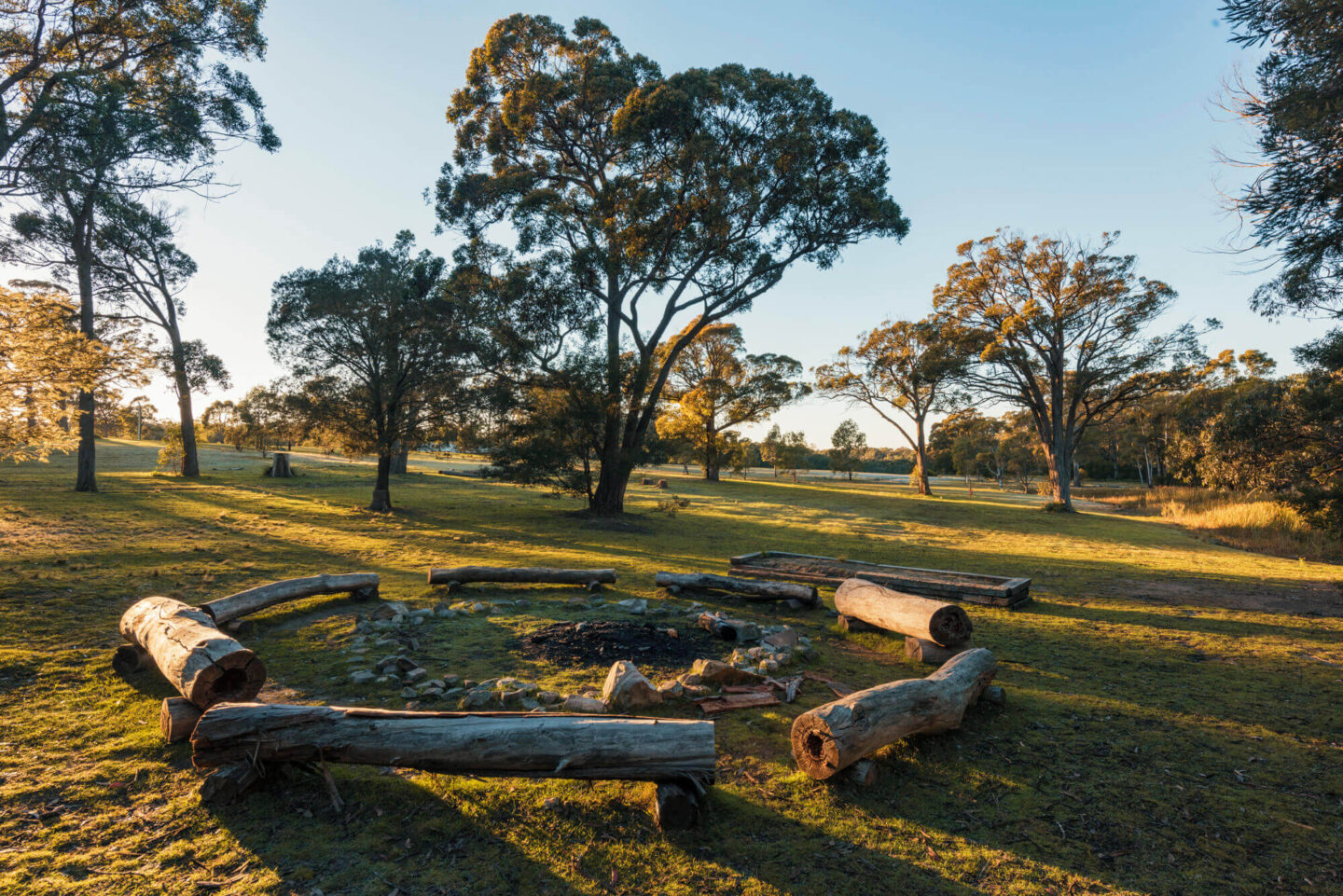 FACILITIES
Originally a farming property, Camp Wombaroo accommodates 142 people with overflow options and boasts spacious lightly-wooded land to explore and a large variety of wildlife to see.
Camp Wombaroo is broken into three separate cabin groupings
Each grouping has multi-bed student rooms equipped with heating to make cooler months more comfortable and separate bathroom facilities
Alongside the student rooms, sit at least one of five twin-share cabins for teachers, each with private ensuite
Away from the cabins, there is also a teachers' retreat cottage equipped with 3 bedrooms, sickbay area, kitchen and lounge
And there's also the option of sleeping out under the stars
Request a quote
Enquire now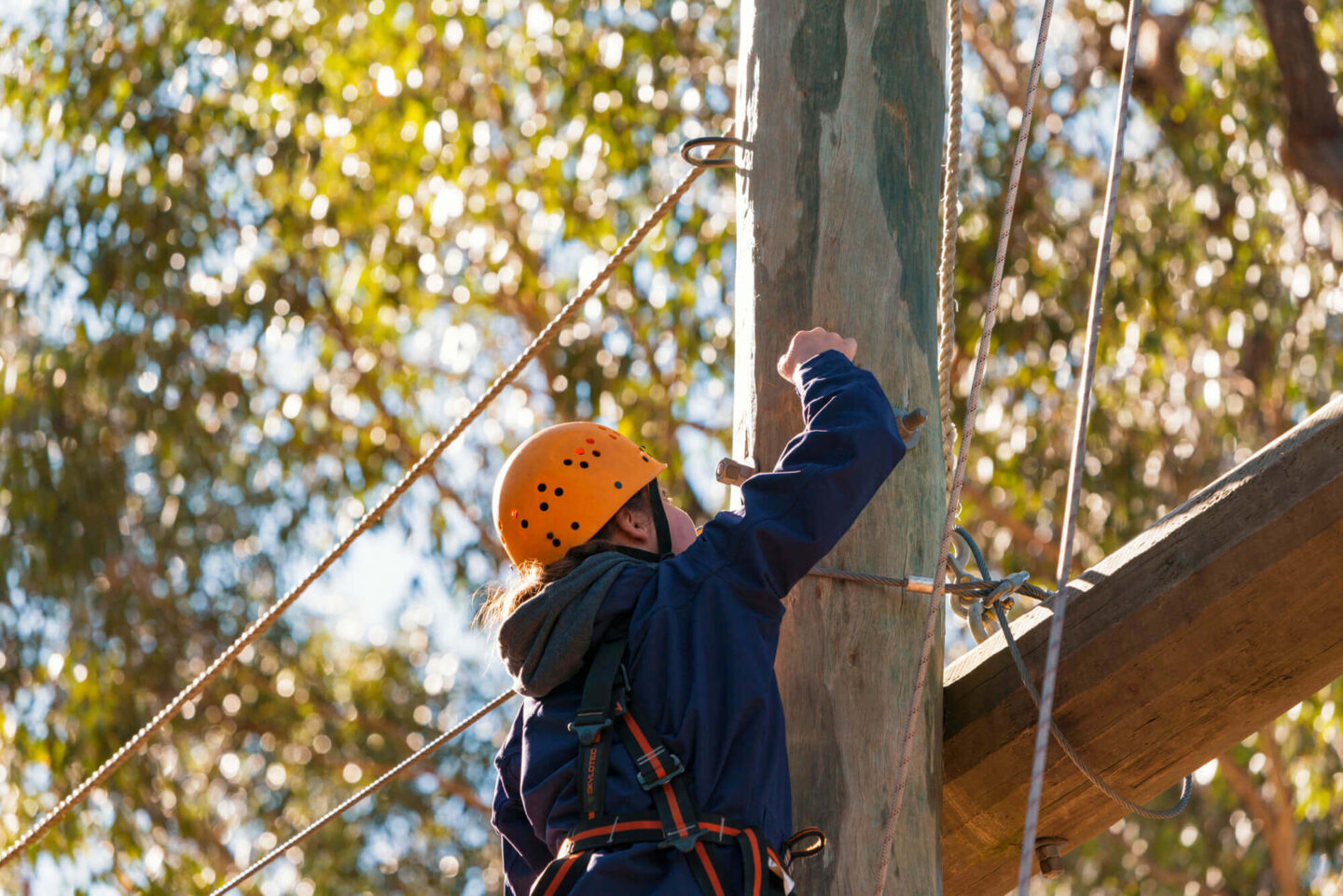 STUDENT DEVELOPMENT
Camp Wombaroo provides an exciting and inclusive environment for your students to be active, develop competence in life skills, learn about their abilities, and benefit from meaningful participation in a setting designed just for them.
At Camp Wombaroo your students will explore skills such as problem-solving, independence, negotiating risk and social and emotional skills – all essential for student development.
Request a quote
Enquire now
PERSONAL DEVELOPMENT
Inspire student growth through the exploration of vital capabilities in a dynamic and vibrant natural environment.
FLEXIBLE PROGRAMS FOR ALL AGES
At Camp Wombaroo, we provide single day, overnight and multi-night programs for all year levels.
ENHANCE YOUR CURRICULUM
Our experienced staff will work with your school to develop a camp program to meet your curriculum aims.
FULL CATERING PROVIDED
Freshly prepared meals for all dietary requirements, with students participating in preparation and cleanup.
THE TEACHER EXPERIENCE
We provide your staff with comfortable accommodation and fully facilitated sessions, ensuring a pleasant stay.
AN EXAMPLE OF WHAT'S ON OFFER AT CAMP WOMBAROO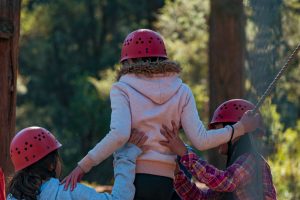 GAINING INDEPENDENCE
Our Gaining Independence program is one of many offerings at Camp Wombaroo. With a strong emphasis on goal setting, confidence, resilience and positivist attitudes, this 3-day program is ideal for junior school students and is designed to enhance curiosity, respect and leadership moving them from self-focus to outward-focus.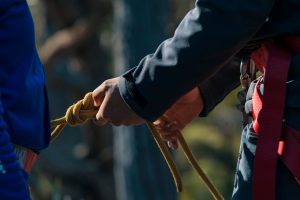 GRADUATION AND TRANSITION PROGRAM
Making the jump from Year 6 to Year 7 can feel overwhelming. Designed for Year 6 students, this 3 or 5-day program at Camp Wombaroo helps smooth the transition from junior school to middle school by building your student's self-confidence and resilience through collaboration while enhancing their communication skills.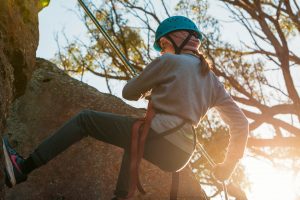 CHALLENGE
Camp Wombaroo's Challenge program is perfect for senior school students and can be 3 or 5 days in length. Your students will take on challenges as they push past failures to achieve their goals. This program explores all these things and more with activities designed to make students more resilient and demonstrate to them that perseverance pays off.
Abseiling
Abseiling
Descending a rock face or a climbing tower, we love the views from the top and the courage we see as students aim for their personal best and encourage one another.
Bushwalking
Bushwalking
Be it a day's hike or a short walk to camp, bushwalking engages all our senses allowing us to explore nature and our place within it. And we always find something exciting along the way!
Cycling
Cycling
A favourite activity among our team, cycling along a windy track together or playing group games builds resilience and independence in young people.
Orienteering
Orienteering
There's nothing more exciting than learning a new skill! Orienteering teaches us to read a map and a compass, gauge distances and provides lots of great learning opportunities.
Canoeing
Canoeing
Following the flow of the river, we love to explore the waterways on our canoes. Working as a team, using our muscles and problem-solving together to reach our base for the night.
Camping
Camping
Camping out in tents is our speciality! We love telling stories around the campfire, looking up at the night sky and creating memories that will last a lifetime!
High Ropes
High Ropes
Our high ropes course delivers an exciting challenge with students setting their own goals and developing confidence, determination and decision-making skills.
Raft Building
Raft Building
Working together, students design and build a raft out of available materials then test it out on the water, raft building is loved by students of all ages.
Initiatives
Initiatives
Our many initiatives can be large or small group activities on the land or water, encouraging social connection, negotiation, problem-solving and adaptability, all while having fun!
Tree Climbing
Tree Climbing
Trees are nature's playground! Our tree climbing course is the perfect challenge and encourages adventure, creativity and a sense of self-efficacy and risk negotiation.
UNFORGETTABLE EXPERIENCES
"Our students have been attending Camp Wombaroo for over 8 years. All students have great memories of acquiring new skills, facing their fears and pushing themselves out of their comfort zone to reach new goals.
Our staff often comment on how welcomed they felt and how graciously they have been cared for. Camp Wombaroo provides a wonderful experience that students will remember for the rest of their lives."
 Mr D Christdoulopoulos, Mittagong Public School Teacher
LOOKING FOR A DIFFERENT ADVENTURE?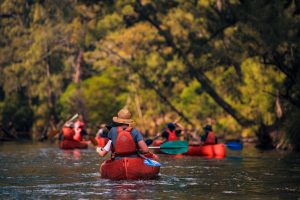 BUSH CAMP BILOELA
Bush Camp Biloela allows your students to explore their capabilities, strengthen emotional skills and develop confidence through inclusive and fun activities in a semi-remote setting.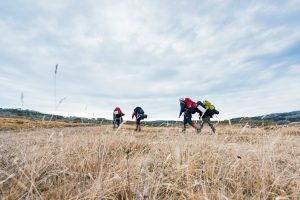 JOURNEYS
Multi-day journeys are crafted to suit the age, ability, and outcomes required by your school community providing meaningful and authentic learning in amazing locations.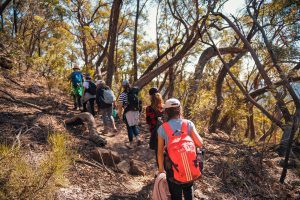 DAY CAMPS
Learning can occur everywhere and at all times, even during the school holidays. Take a break and let us give your children a memorable and engaging school holiday experience.

RISK MANAGEMENT
At The Outdoor Education Group, risk management is at the heart of everything we do; before, during, and after program.
Find out more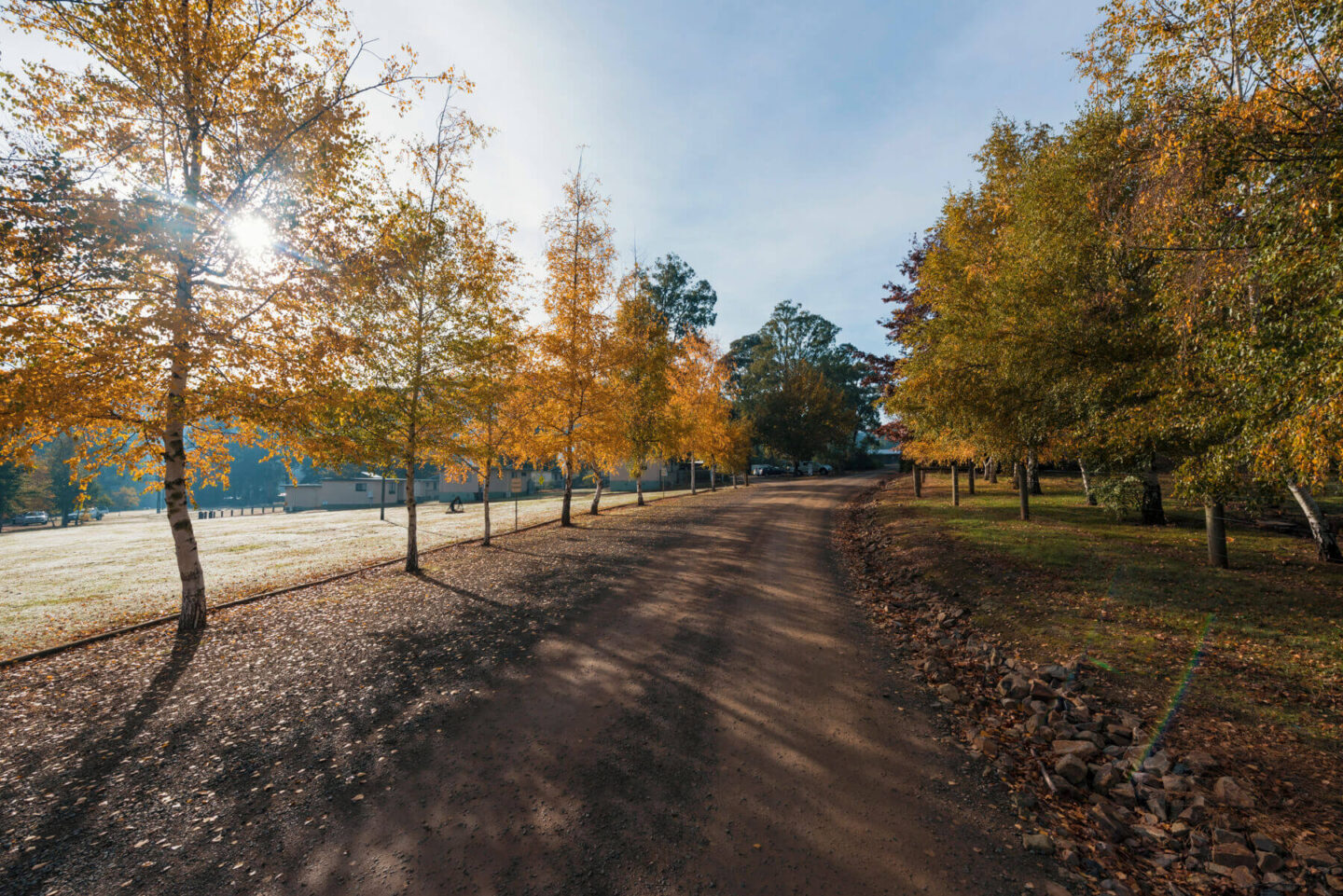 FREQUENTLY ASKED QUESTIONS
You can learn about our availability by submitting a request form. Once you have submitted your request, our team will get back to you with Camp Wombaroo's availability.
We recommend a minimum of 1 school staff member per 20 students; this ensures our Outdoor Educators can focus on facilitation and safety management during sessions. We offer a 1:10 free adult ratio if you would like to send more support staff along; this means 1 school staff member can join free of charge with every 10 students.
Camp Wombaroo has 3 main cabin blocks and each one has its own bathroom facilities located under the same roof as the multi-bunk student rooms.
We understand the importance of nutritious meals and tasty snacks during camp. Your quote includes afternoon tea, dinner and supper on the arrival day; breakfast, morning tea, lunch, afternoon tea, dinner and supper during all other days; and breakfast and lunch on departure day. We can also add in lunch on arrival day if requested for a small surcharge.
No – at Camp Wombaroo, our Outdoor Educators meet the students as soon as they arrive and immediately start getting to know your students. Each Outdoor Educator will stay with the same group of students for their entire stay, allowing our staff to understand each individual's challenge level so they can support their growth and development during their stay with us.
Yes, we offer tented accommodation on-site, and we can also include a cookout experience and bushcraft.
For larger groups enjoying a 3-night stay we accommodate half the group for 1 night in cabins, while the other half sleep in our tents on-site. The following night, the students swap, ensuring they all have the same experience; this works particularly well with Year 6+ students, who relish the adventure and perhaps have not slept under the stars before. While out camping, we can also include a cookout experience and bushcraft.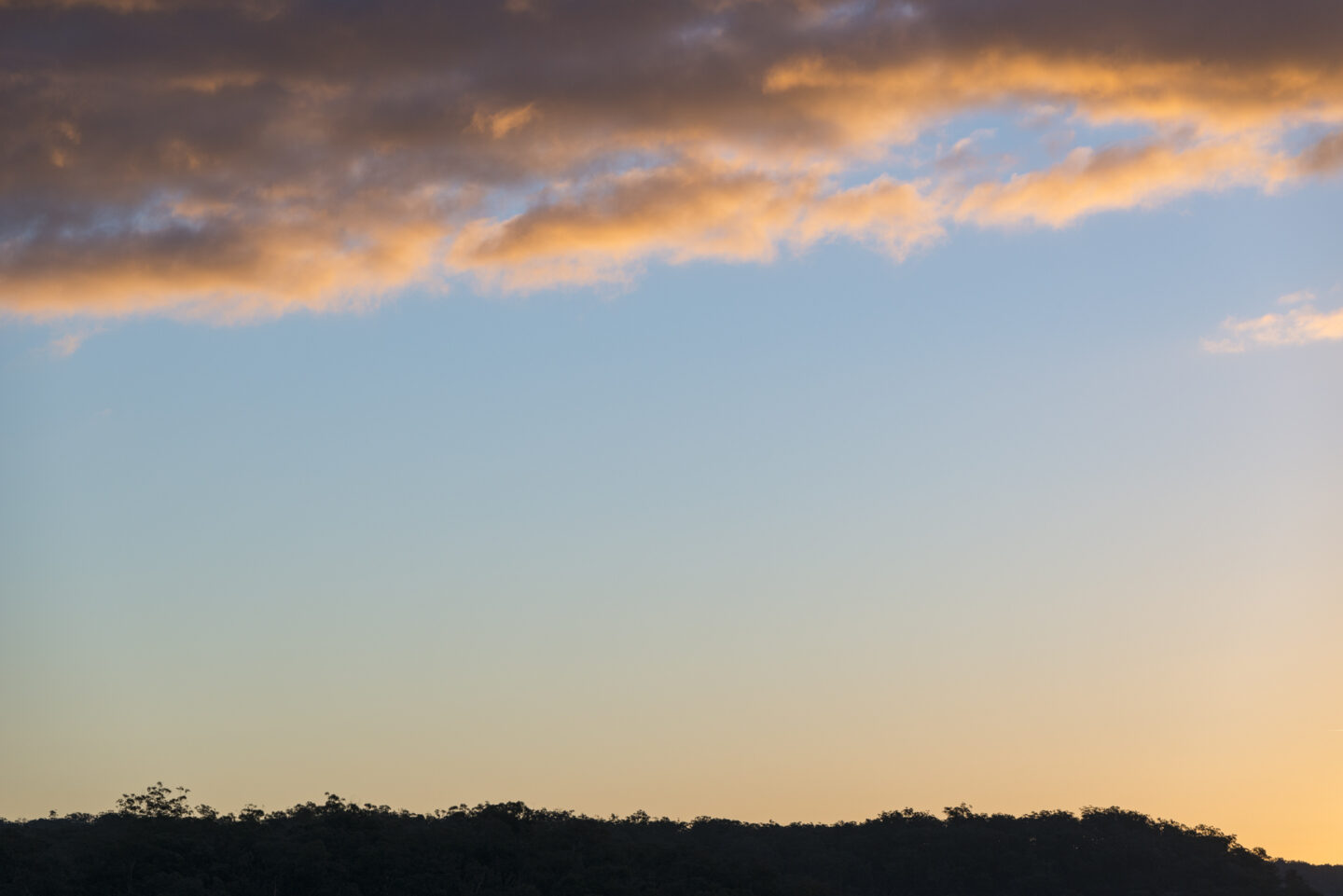 STRENGTHEN YOUR CURRICULUM
REQUEST A QUOTE