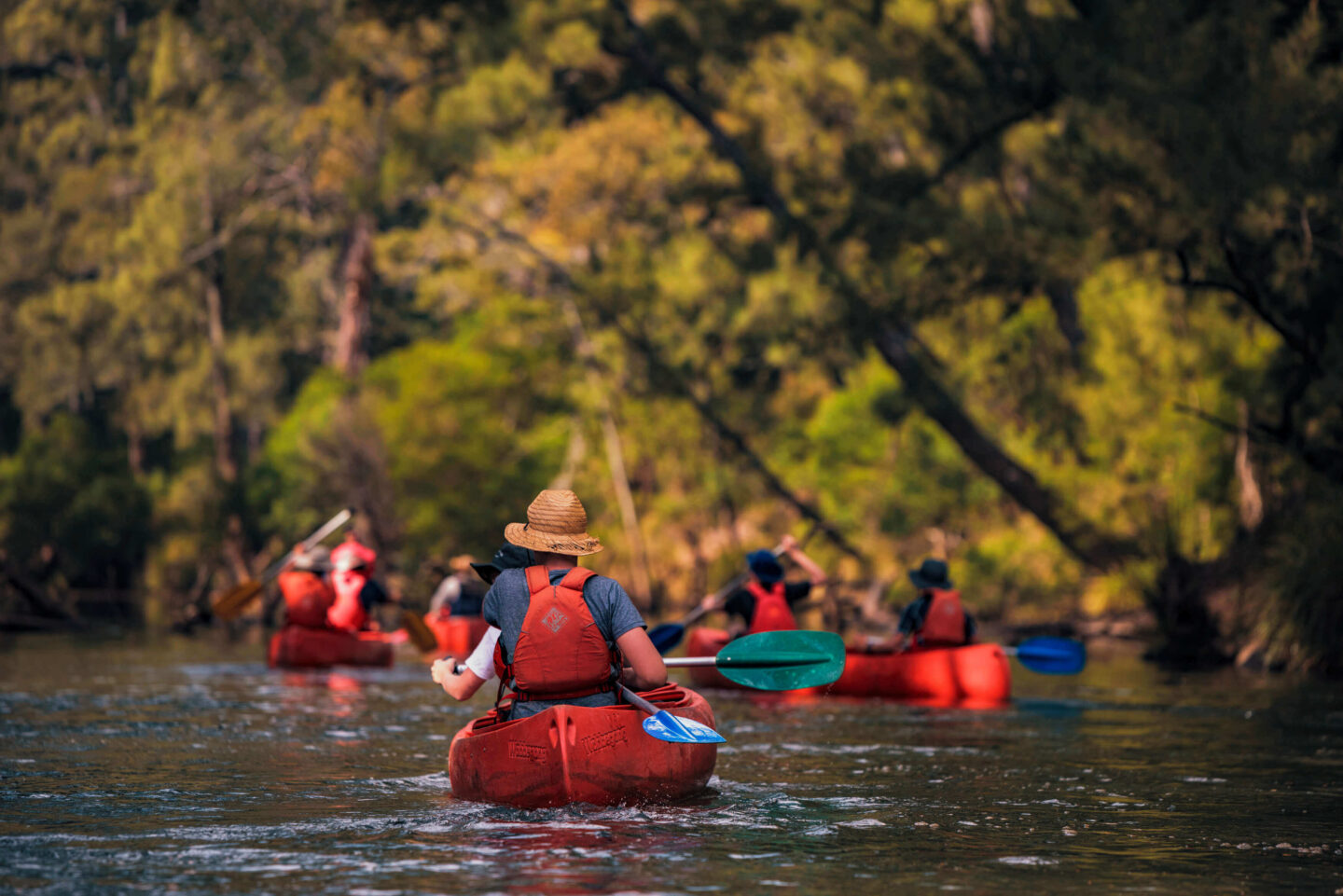 BUSH CAMP BILOELA
ENHANCE YOUR STUDENTS' SOCIAL AND EMOTIONAL DEVELOPMENT
Only 2 hours from Sydney and Canberra, Bush Camp Biloela provides meaningful and authentic learning experiences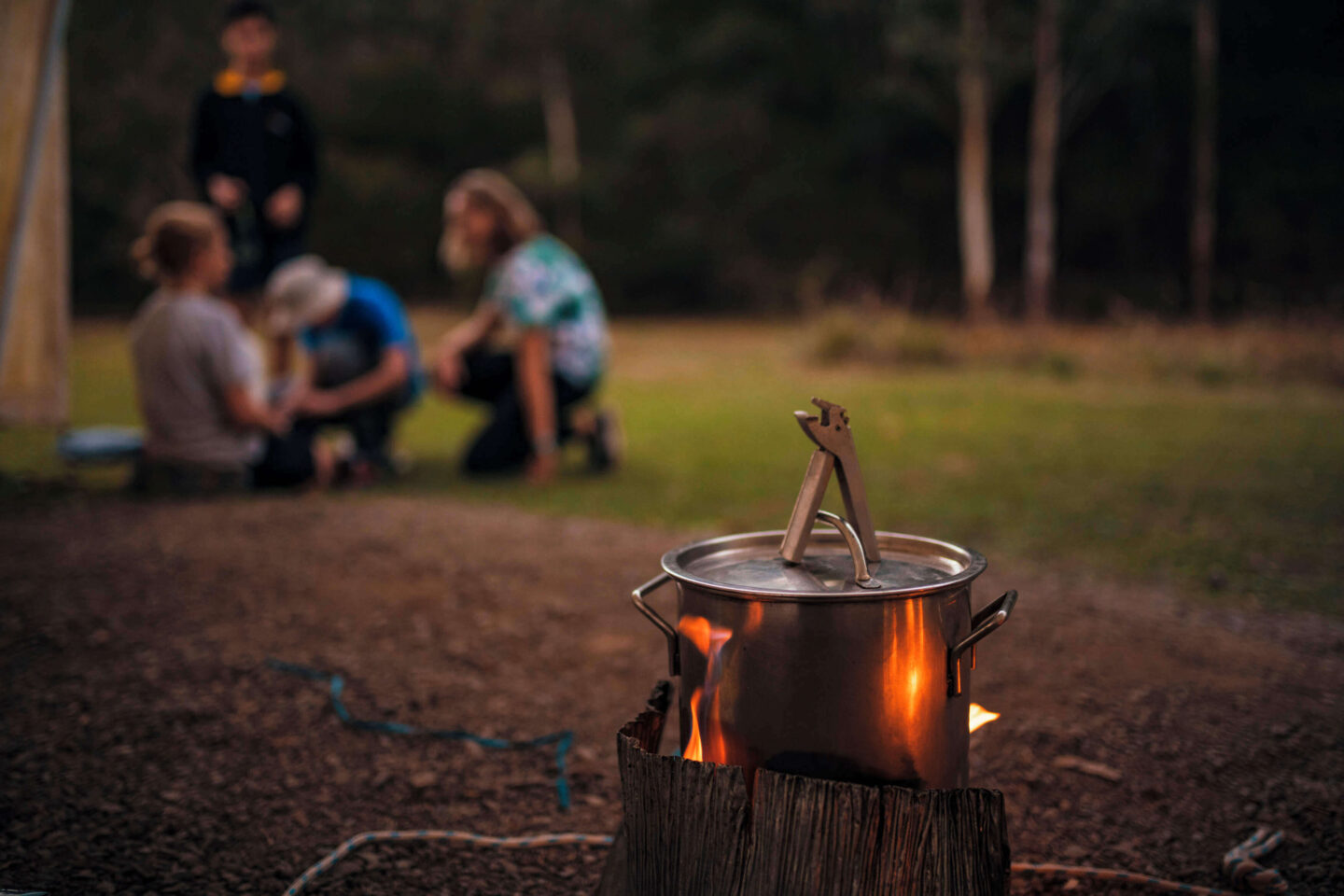 BUSH CAMP BILOELA
Just 2 hour from Sydney and Canberra and 20 minutes from Bowral, Bush Camp Biloela will challenge your students in new and spectacular ways.
In contrast to our centre-based camps, bush camps provide a supported semi-remote environment with fewer amenities, so your students fully engage with the world around them and broaden their expectations of themselves.
Bush Camp Biloela invites your students to connect with themselves, each other and the natural world. At Bush Camp Biloela, your students will explore the value of persevering and discover they are capable of more than they know; they will develop feelings of greater self-worth through shared achievements and successes.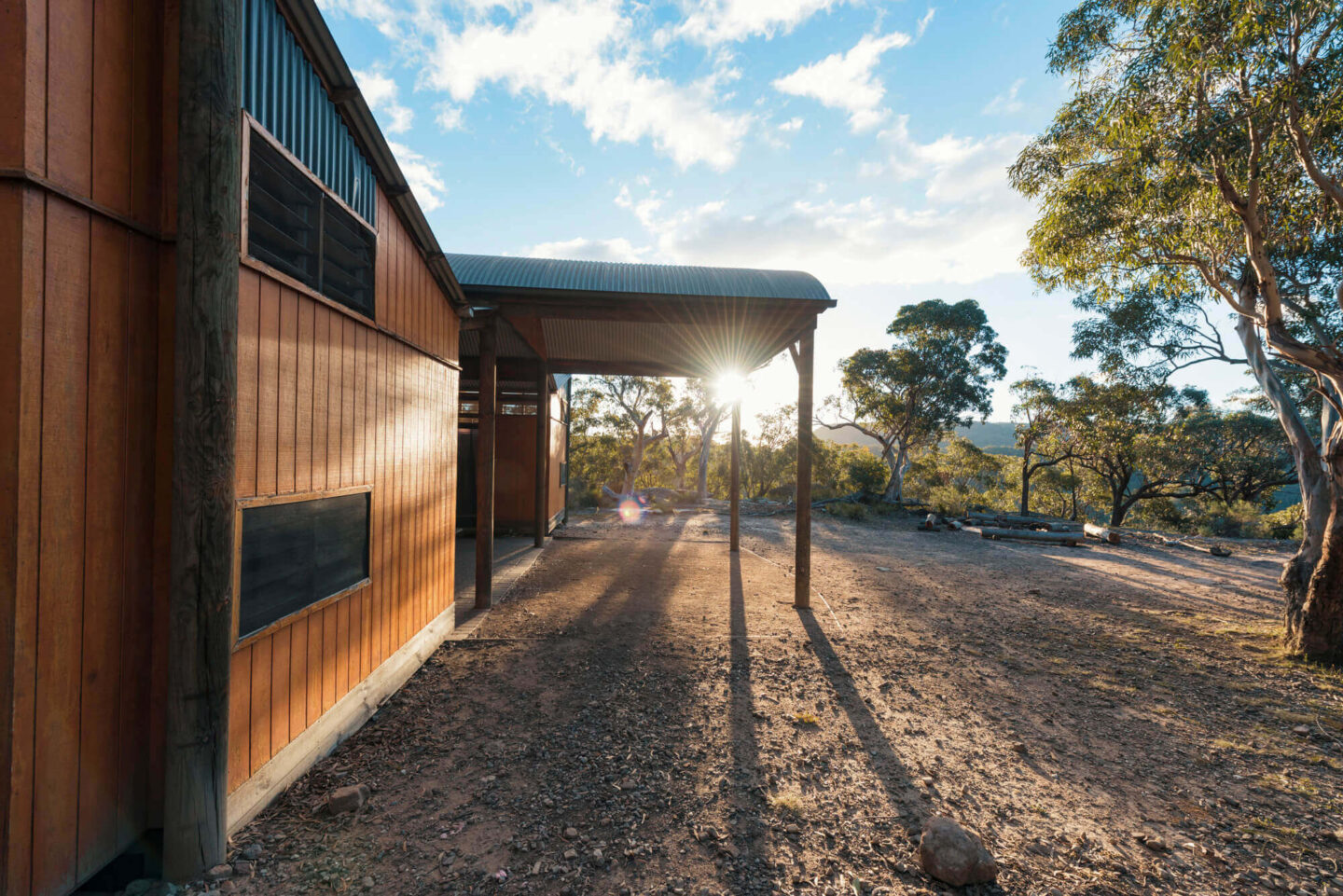 FACILITIES
Bush Camp Biloela accommodates up to 250 people in architecturally designed eco-cabins carefully placed amongst the forest surrounding river flats. Cabins are laid out with two sleeping wings flanking a large, central space. Each cabin features tank water supply, potbelly stove heating, solar lighting and a composting toilet. Cooking is done on a range of bush cooking equipment and there's always the option of sleep out under the stars.
Unique to Bush Camp Biloela is our passage into camp. Students begin their adventure with a 1.5 – 2 hour hike into the property from the drop off point, allowing their senses to become familiar with their new surroundings.
Bordered by 250 acres of State and National Park, Bush Camp Biloela provides immersion in the natural world. Campfire circles are a favourite here and provide the perfect setting for student reflection and discussion.
Request a quote
Enquire now
DISCOVER BUSH CAMP BILOELA
ACTIVATE YOUR CURRICULUM
Our experienced staff will work with your school to develop a program to meet your curriculum objectives.
AWAY FROM THE DAY-TO-DAY
A semi-remote environment provides a truly immersive experience away from the digital world.
THE PERFECT STEPPING STONE
Perfect for students transitioning from centre-based camp programs to journey programs.
SPACE TO SPREAD OUT
Programs can be spread across our beautiful 250-acre site ensuring each cohort has their own individual experience.
INCREASE STUDENT ENGAGEMENT
Experiential learning in nature fully engages students in their education – physically and emotionally.
AN EXAMPLE OF WHAT'S ON OFFER AT BUSH CAMP BILOELA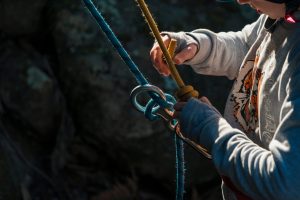 GAINING INDEPENDENCE
The Gaining Independence program is one of many offerings at Bush Camp Biloela. Designed for junior school students, this 3-day program provides fun and adventure and allows your students to explore and extend their comfort zones. Students work collaboratively while strengthening their resilience and problem-solving skills through dynamic activities.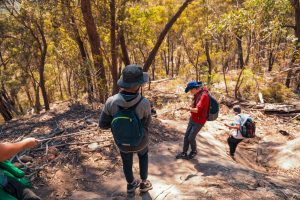 TEAMBUILDER
Developed for middle school students, Bush Camp Biloela's Team Builder program can be 3 or 5-day in length and allows your students to face new challenges, consider different approaches, and reflect on their abilities and those of their peers. Your students will discover that taking responsibility for themselves and those around them can be highly rewarding.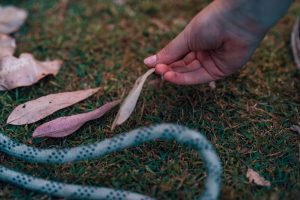 ENVIRONMENTAL CONNECTION
Bush Camp Biloela's Environmental Connection program can run for 3 or 5 days in length and is designed for senior school students of all ages. This program affects change in your students by developing their environmental literacy and their sense of personal and social responsibility. Your students will connect with the natural world and appreciate its wonder and its fragility.
Bushwalking
Bushwalking
Be it a day's hike or a short walk to camp, bushwalking engages all our senses allowing us to explore nature and our place within it. And we always find something exciting along the way!
Cycling
Cycling
A favourite activity among our team, cycling along a windy track together or playing group games builds resilience and independence in young people.
Orienteering
Orienteering
There's nothing more exciting than learning a new skill! Orienteering teaches us to read a map and a compass, gauge distances and provides lots of great learning opportunities.
Canoeing
Canoeing
Following the flow of the river, we love to explore the waterways on our canoes. Working as a team, using our muscles and problem-solving together to reach our base for the night.
Camping
Camping
Camping out in tents is our speciality! We love telling stories around the campfire, looking up at the night sky and creating memories that will last a lifetime!
High Ropes
High Ropes
Our high ropes course delivers an exciting challenge with students setting their own goals and developing confidence, determination and decision-making skills.
Raft Building
Raft Building
Working together, students design and build a raft out of available materials then test it out on the water, raft building is loved by students of all ages.
Initiatives
Initiatives
Our many initiatives can be large or small group activities on the land or water, encouraging social connection, negotiation, problem-solving and adaptability, all while having fun!
Abseiling
Abseiling
Descending a rock face or a climbing tower, we love the views from the top and the courage we see as students aim for their personal best and encourage one another.
RESPONDING TO THE NEEDS OF EACH COHORT
"The location was great. I've never camped before, so it was a fun experience. You learn a lot, and you push yourself to do things you thought you couldn't. 
Year 10 Frensham student
LOOKING FOR A DIFFERENCE EXPERIENCE?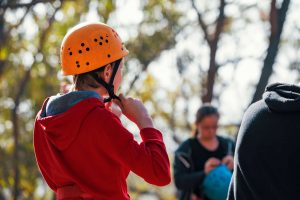 CAMP WOMBAROO
Only 2 hours from Sydney, Camp Wombaroo provides students with a space to sharpen and develop vital social and emotional skills essential for student success.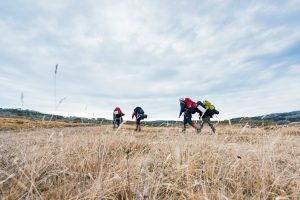 JOURNEYS
Multi-day journeys are crafted to suit the age, ability, and outcomes required by your school community providing meaningful and authentic learning in amazing locations.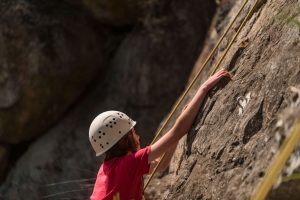 SEQUENCES
Sequential experiences introduce your students to varying and age-appropriate adventures, enabling growth and development through outdoor education, from one year to the next.

RISK MANAGEMENT
Learn about the risk management policies and procedures anchoring each and every program
Find out more
FREQUENTLY ASKED QUESTIONS
You can learn about our availability by submitting a request form. Once you have submitted your request, our team will get back to you with Bush Camp Biloela's availability.
In line with the nature-based program intent at Bush Camp Biloela, facilities in the eco-cabins are kept to a minimum. Unlike other centre-based programs, students sleep in sleeping bags on camp mats, not bunks, with solar-powered lights. Each eco-cabin has its own open-air central cooking space with a potbelly stove for warmth during the cooler evenings. The unique natural settings for the eco-cabins also make them ideal for sitting around the fire pit sharing the day's experiences.
Bush Camp Biloela features eco-drop toilets positioned around the grounds. These can be used when transitioning between activities. Shower facilities are only available to students under special circumstances.
There are many activities available, including bushwalking, canoeing, abseiling, flying fox, initiatives, mountain biking, raft building and low ropes.
Bush Camp Biloela can accommodate groups of all ages and ability levels looking for a nature-based experience.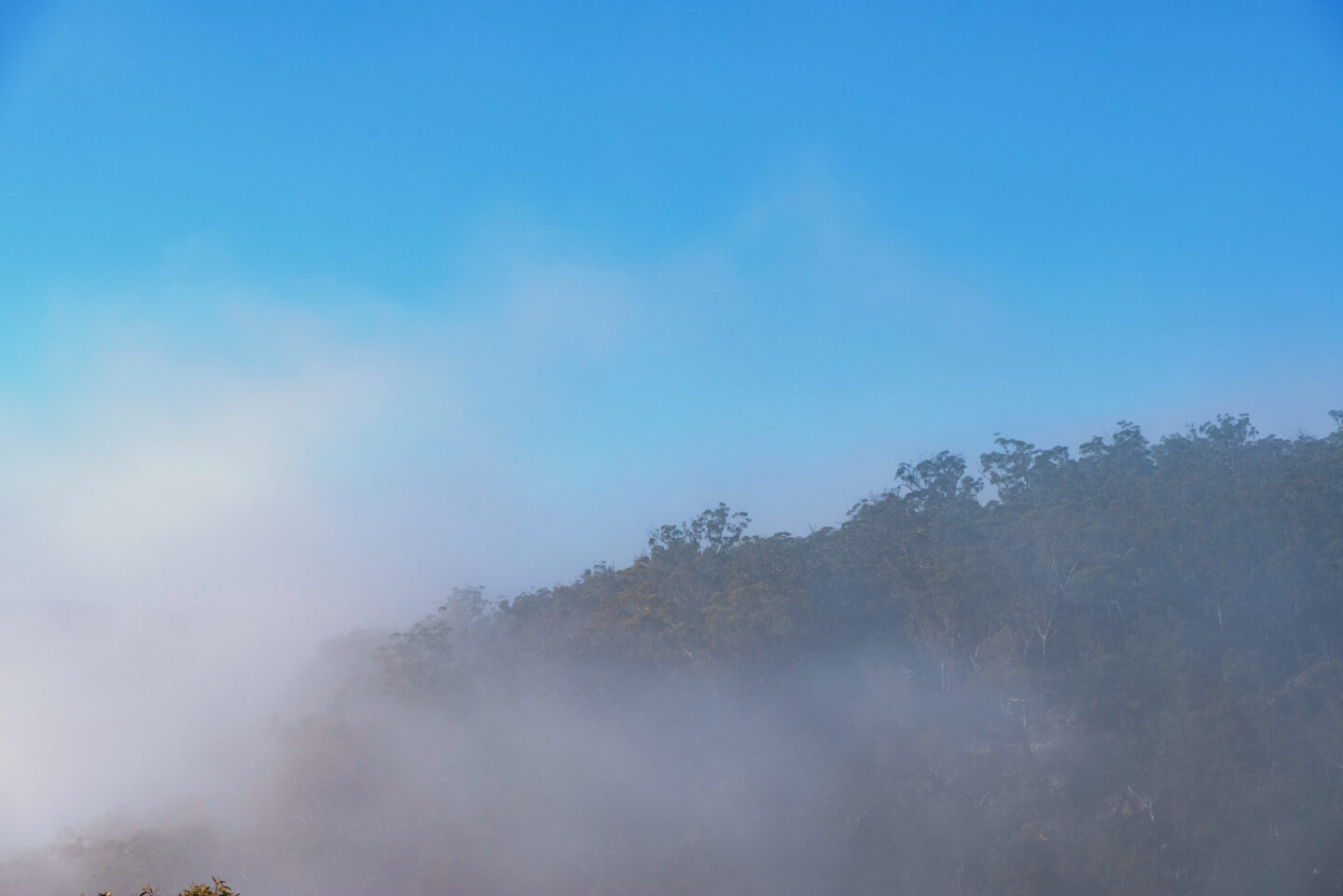 Broaden your students' understanding
REQUEST A QUOTE