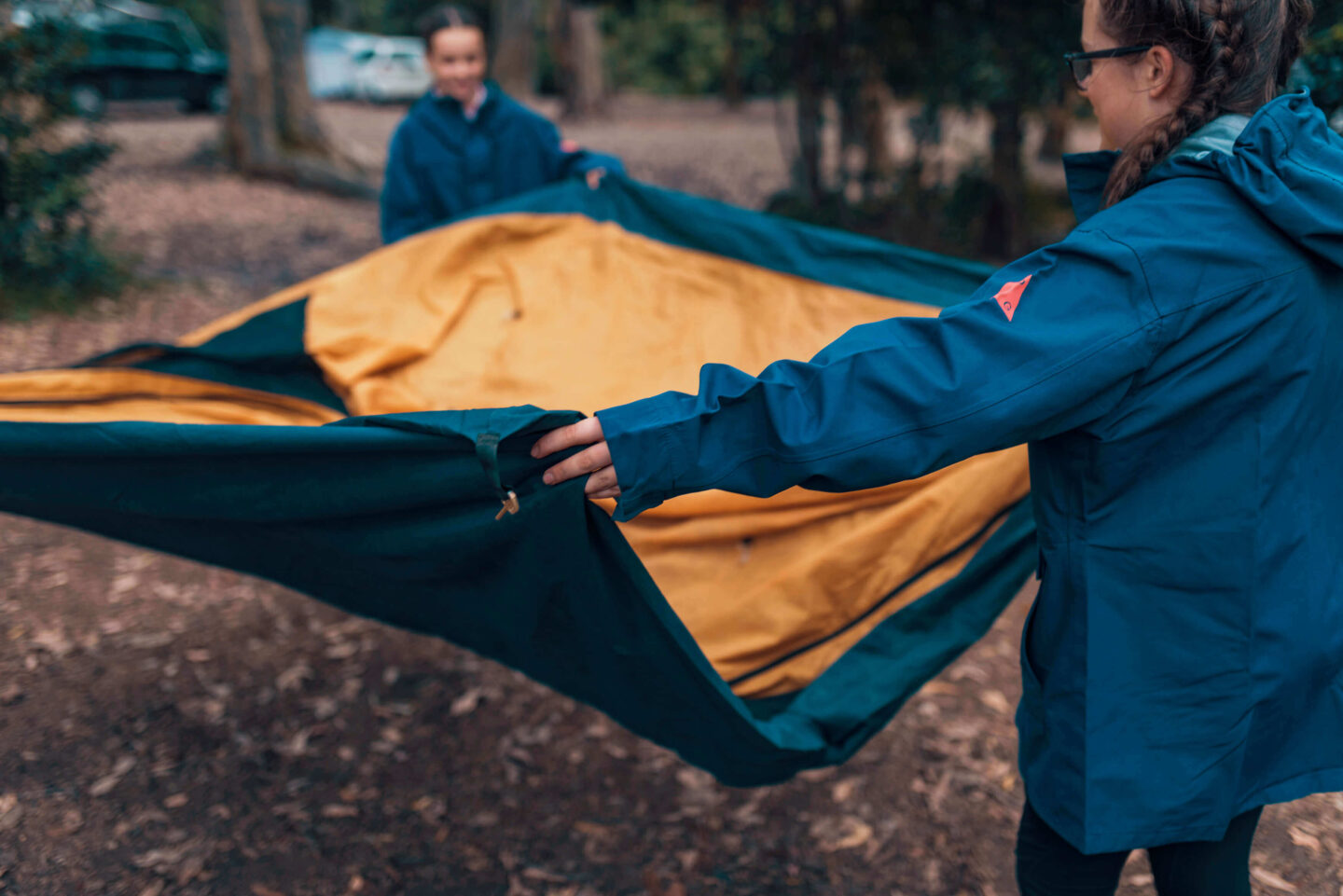 METRO JOURNEYS
Prepare your students for life beyond the classroom
Shape future-ready students by exploring local natural environments with our multi-day metro journeys.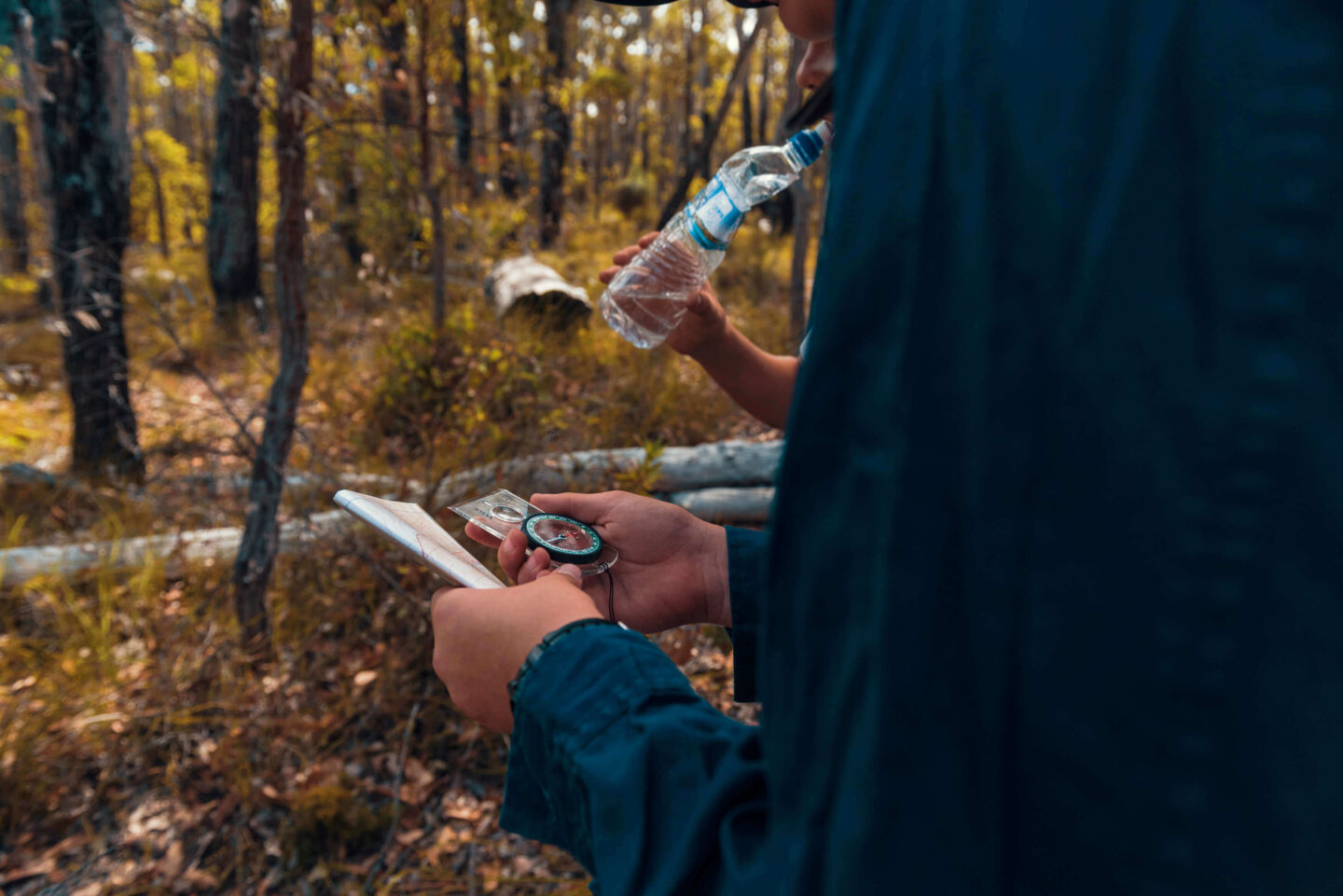 PARKS, BUSHLAND AND RIVERS – ALL AT YOUR DOORSTEP
To best prepare young people for success in an ever-evolving future, skills such as collaboration, communication, critical thinking and creativity are essential. Our metro journeys help build social capital among students, yielding life-long benefits such as improved communication, a strong sense of empathy for others, and heightened personal responsibility. Students have an opportunity to build friendships and individual capabilities while exploring natural environments close to home.
Working together in a group, dealing directly with concepts such as leadership, followership and inclusivity, our metro journeys allow students to develop crucial core skills. Expand your student's worldview and help them understand they are capable of more than they know by introducing one of our metro journeys today.
Request a quote
Enquire now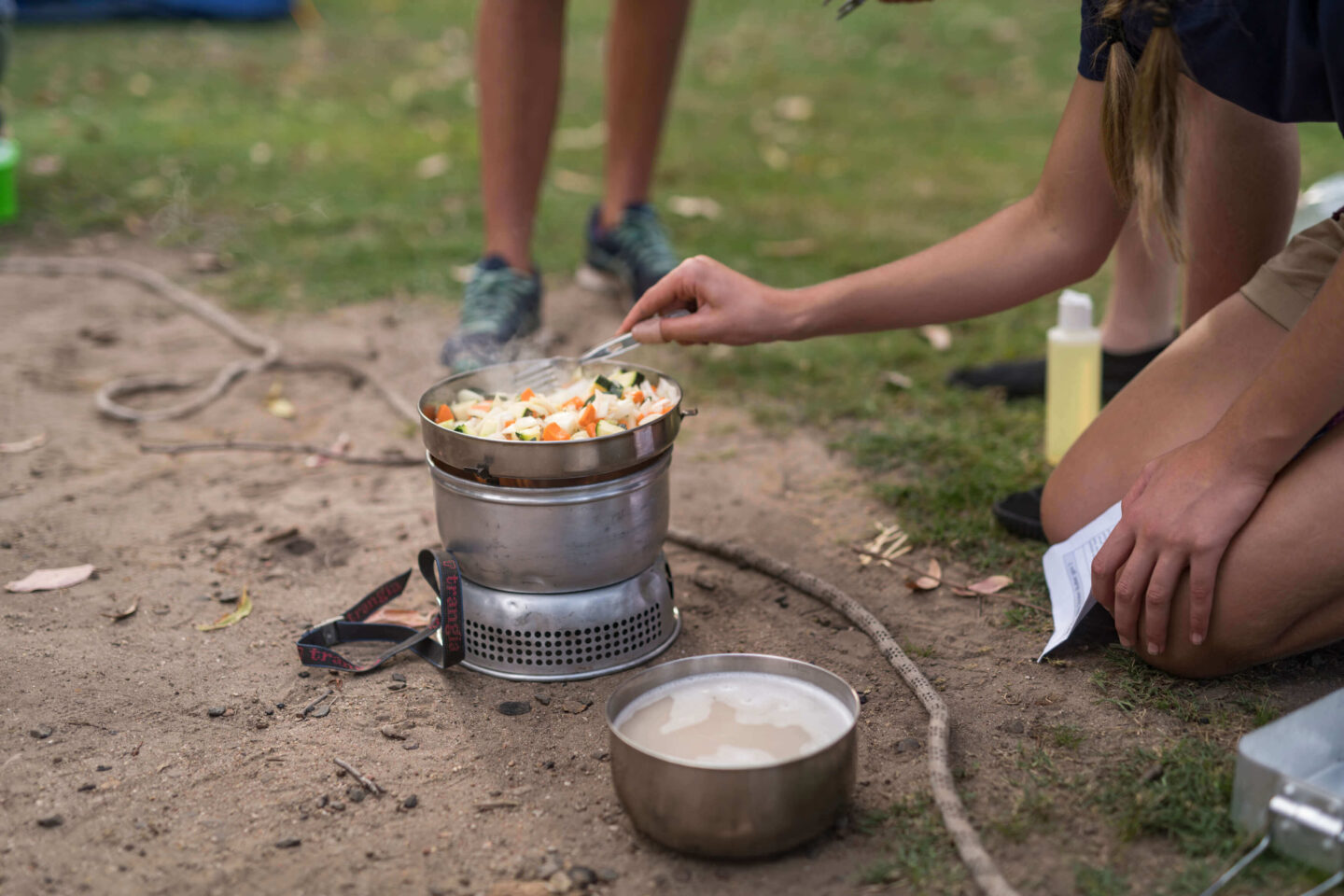 EXPERIENCE YOUR CITY LIKE YOU'VE NEVER BEFORE
Most suitable for young people aged 11 – 18 years old, our metro journeys allow your students to explore easily accessible local parks and nature reserves in a metropolitan environment. With minimal travel time, your students have more time to discover and develop new skills. Our Metro Journeys range from 2 to 5 days in length and can include cycling, canoeing and bushwalking.
Select from a range of themes to fit your desired learning outcomes. Our metro journeys tie directly to curriculum areas and help support the development of general capabilities such as self-awareness and self-management.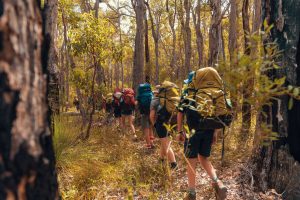 ENVIRONMENTAL CONNECTION AND STEWARDSHIP
Inspire environmental awareness in your students, as well as a sense of social and personal responsibility. Encourage reflection, leadership and effective communication. Empower your students to share their voices and make a difference in their schools and in their communities.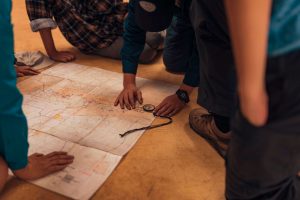 DEVELOP LEADERSHIP
Enhance your students' leadership abilities and give them opportunities to practice and hone their skills in a supportive learning environment which provides immediate feedback—with an emphasis on communication, teamwork, goal setting and fellowship, facilitating young people's transition into the community and adulthood.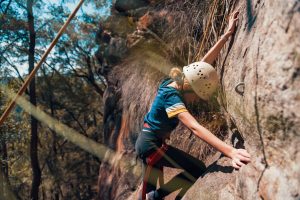 BUILD RESILIENCE
Provide a powerful way for students to build self-awareness, a sense of social and personal responsibility and resilience, as they confront the obstacles they are bound to face in life. Develop the skills which will benefit them long after they leave the classroom. Empower your students to discover their strengths and the world around them.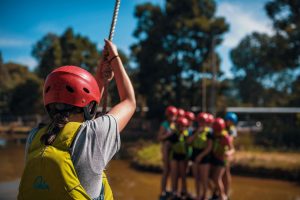 FUN AND FRIENDSHIP
Inspire friendship and camaraderie among your students; foster strong relationships by increasing their communication skills and building their trust. Allow your students to explore their understanding of friendship by sharing in a new and exciting adventure together in the outdoors.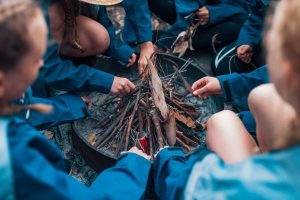 CONNECT STUDENTS AND SCHOOL STAFF
Provide your students with opportunities to practice cooperation, problem-solving and communication skills. Invite your staff to deepen their understanding of their pupils beyond the school environment by enjoying an adventure and share new experiences together.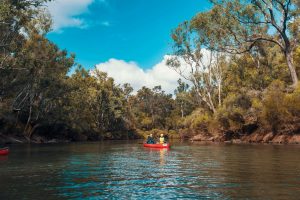 RETURN TO SCHOOL OR START A NEW SCHOOL YEAR
Re-energise your student community and ensure they are all at ease by reminding your students they are strong and capable. Create positive and lasting memories while promoting their wellbeing through new and exciting adventure activities and friendships.
METRO JOURNEYS FOR STUDENT DEVELOPMENT
BUILD SOCIAL SKILLS
Our metro journeys build social capital through learning outcomes, helping your students develop a sense of respect and responsibility.
AN EXPANDED WORLDVIEW
Student's worldview is expanded; they discover their own backyard and recognise opportunities for exploration in their city.
MORE TIME FOR ADVENTURE
Travel time is minimal, allowing for more time to explore new skills and capabilities in exciting and vibrant environments.
CONNECT YOUR STUDENTS WITH THEIR INNER EXPLORER
"A breath of fresh air for Year 7 students. I witnessed their creative thinking, teamwork and leadership skills come to the fore. Outdoor education has certainly unearthed an adventurous spirit in many and cultivated deeper relationships with their peers."
Zoey Collings, Teacher, St Michael's Grammar School.
EXPLORE OUR DYNAMIC OUTDOOR EDUCATION PROGRAMS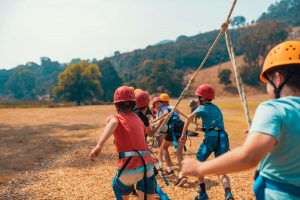 CENTRE-BASED CAMPS
As school camp experts, we guide students through immersive adventure activities, challenges and exploration at our residential camp venues.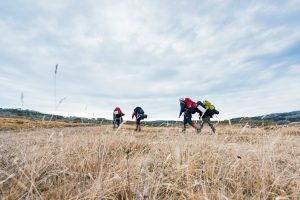 JOURNEYS
Multi-day journeys in unforgettable environments across Australia are crafted to suit age, ability and the outcomes required by your school.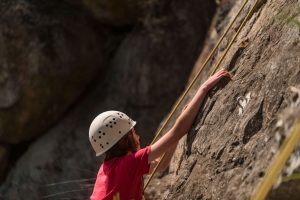 SEQUENCES
Sequential experiences introduce your students to varying and age-appropriate adventures, enabling growth and development from one year to the next.
FREQUENTLY ASKED QUESTIONS
Metro journeys are multi-day (overnight) journeys, ranging from 2 to 5 days in length, depending on your requirements.
Metro journeys allow your students to explore easily accessible local parks and nature reserves in a metropolitan environment.
Depending on your location, your students can enjoy bushwalking, canoeing, surfing, seas kayaking, cycling and abseiling.
Our metro journeys are most suitable for senior school students, no matter their experience with the outdoors.
Our metro journeys are available near the urban fringe of Victoria, New South Wales.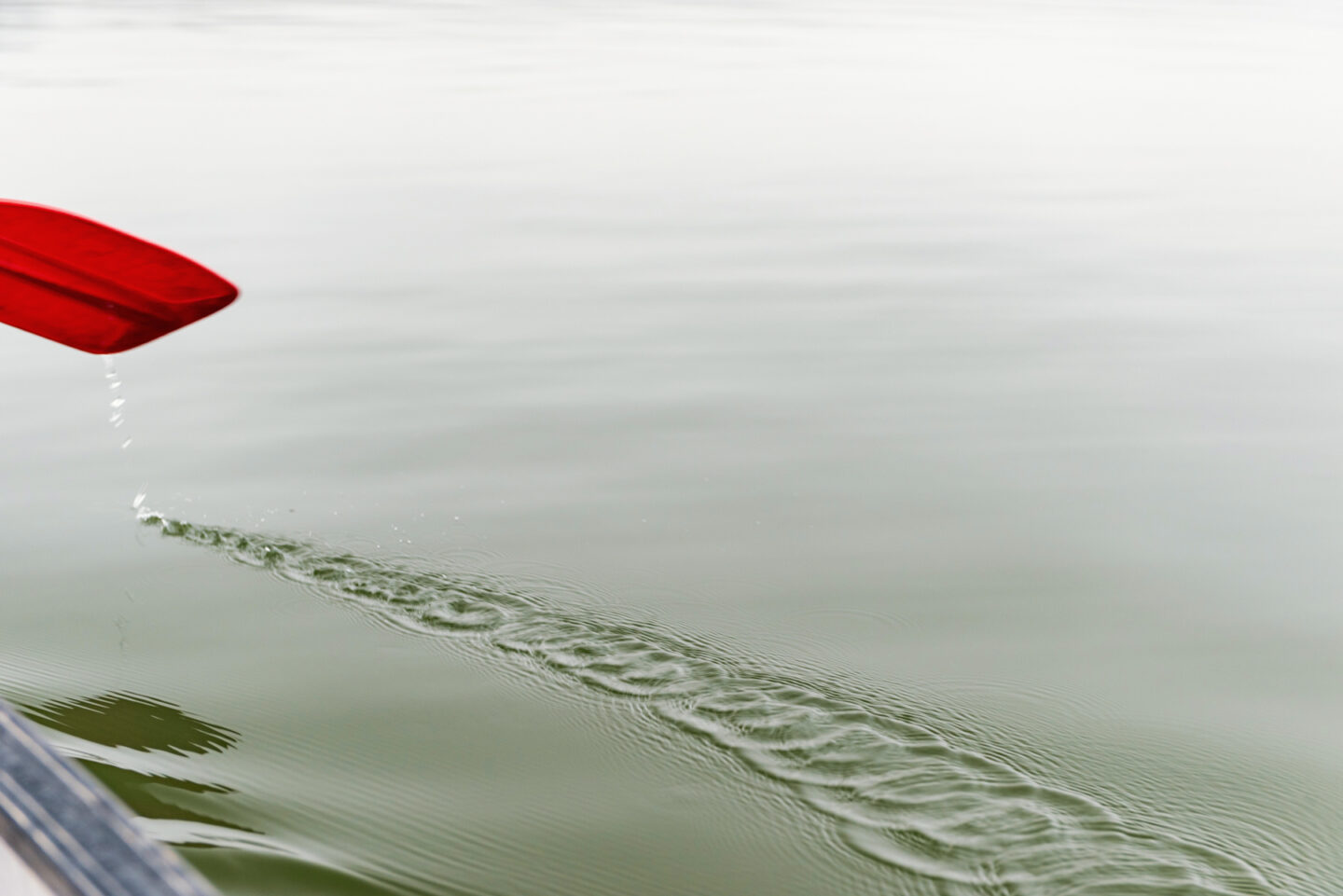 STENGTHEN STUDENT OUTCOMES
REQUEST A QUOTE