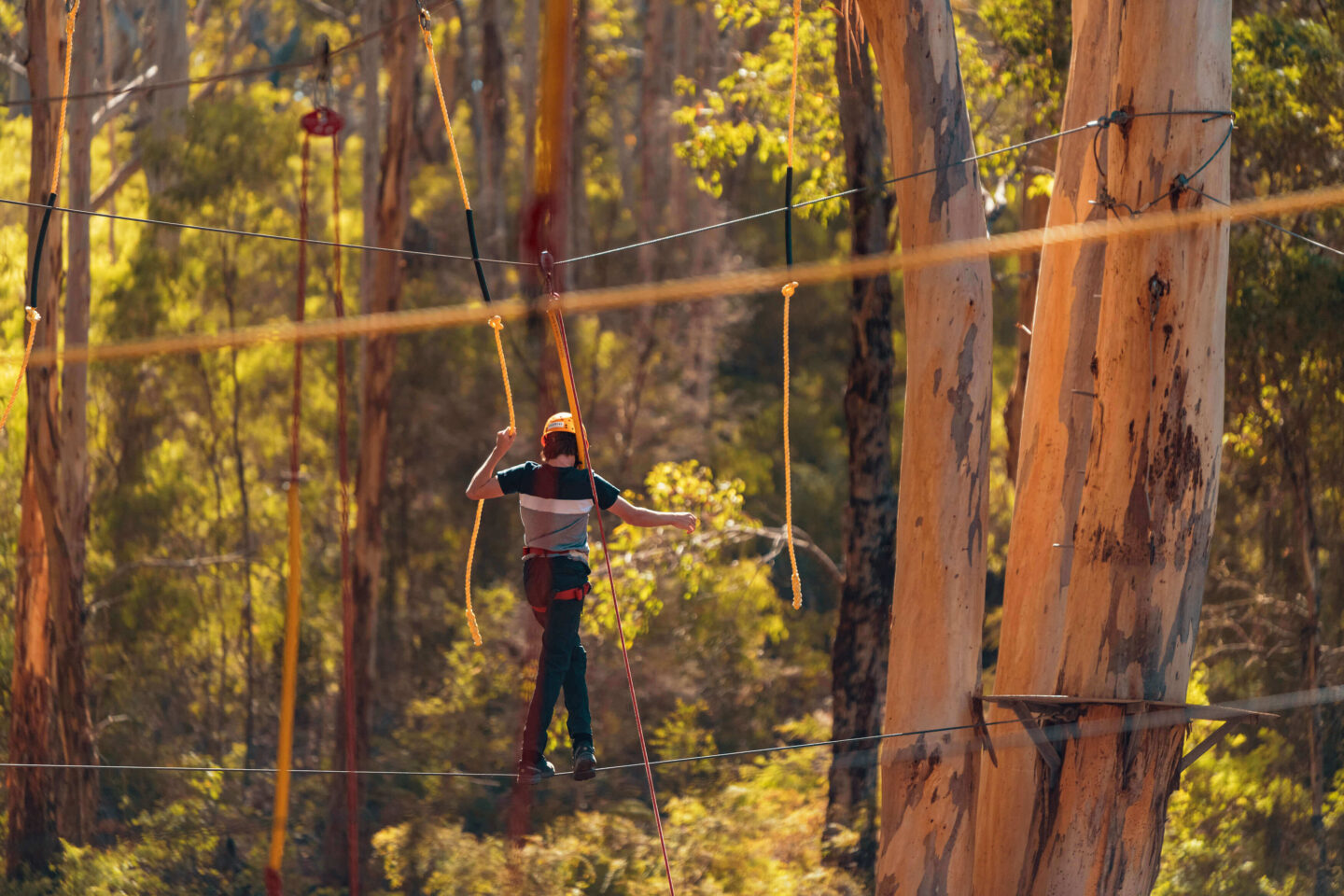 BUSH CAMP MARGARET RIVER
Ensure your students are future-ready
Adjoining Leeuwin-Naturaliste National Park near Hamelin Bay, our programs at Bush Camp Margaret River will enhance your student's capabilities.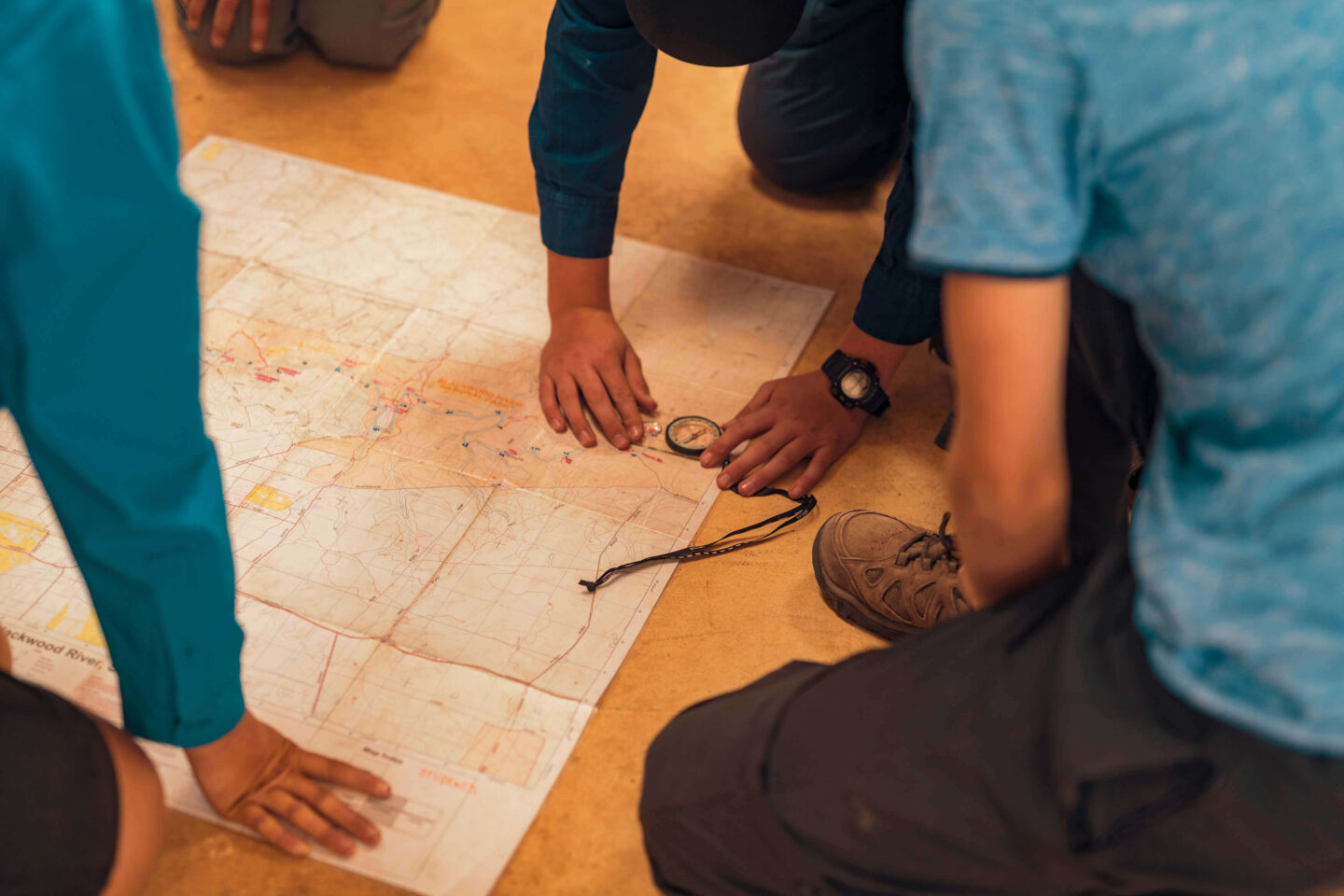 BUSH CAMP MARGARET RIVER
Located at the southern end of the Boranup Forest, Bush Camp Margaret River offers an array of engaging and varied adventure activities designed to bring out the best in your students.
Our bush camps offer an immersive experience set in the Australian bush. In a supported semi-remote environment with fewer amenities, your students can extend themselves and truly engage with the natural world and those around them.
Bush Camp Margaret River empowers your students to reach their full potential by enhancing vital skills like problem-solving, communication, collaboration and critical thinking.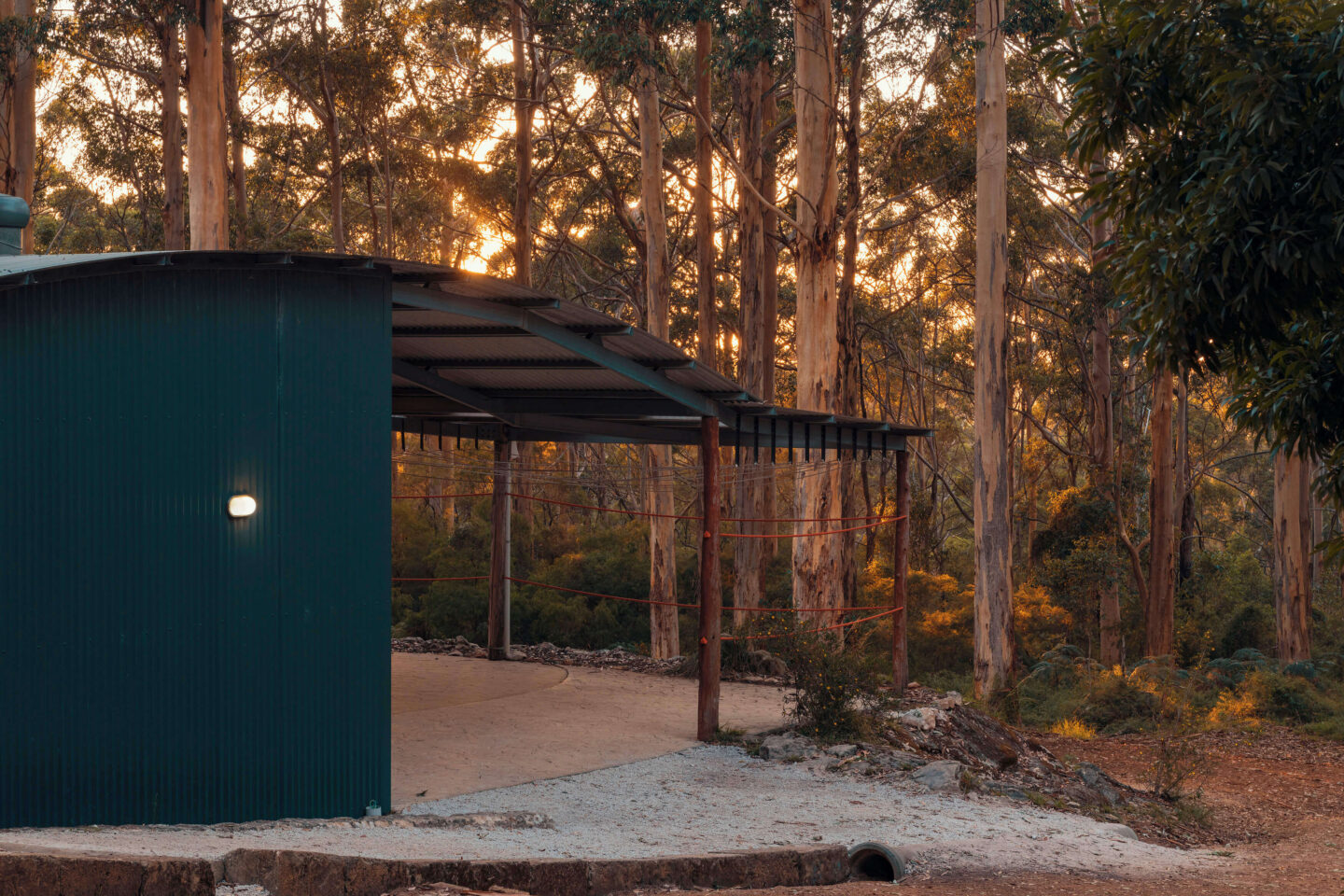 FACILITIES
Bush Camp Margaret River accommodates up to 120 people (with overflow options available) on 110 acres of karri forest with 5 campsites, each with space for 1 group, a bunkhouse sleeping 44 people, toilets and showers and a custom-built outdoor education centre/bunkhouse for school staff.
Bush Camp Margaret River operates harmoniously with the surrounding forest; it provides a back-to-basics experience and a unique setting inviting its visitors to disconnect from their increasingly digital lives and explore the world around them.
Request a quote
Enquire now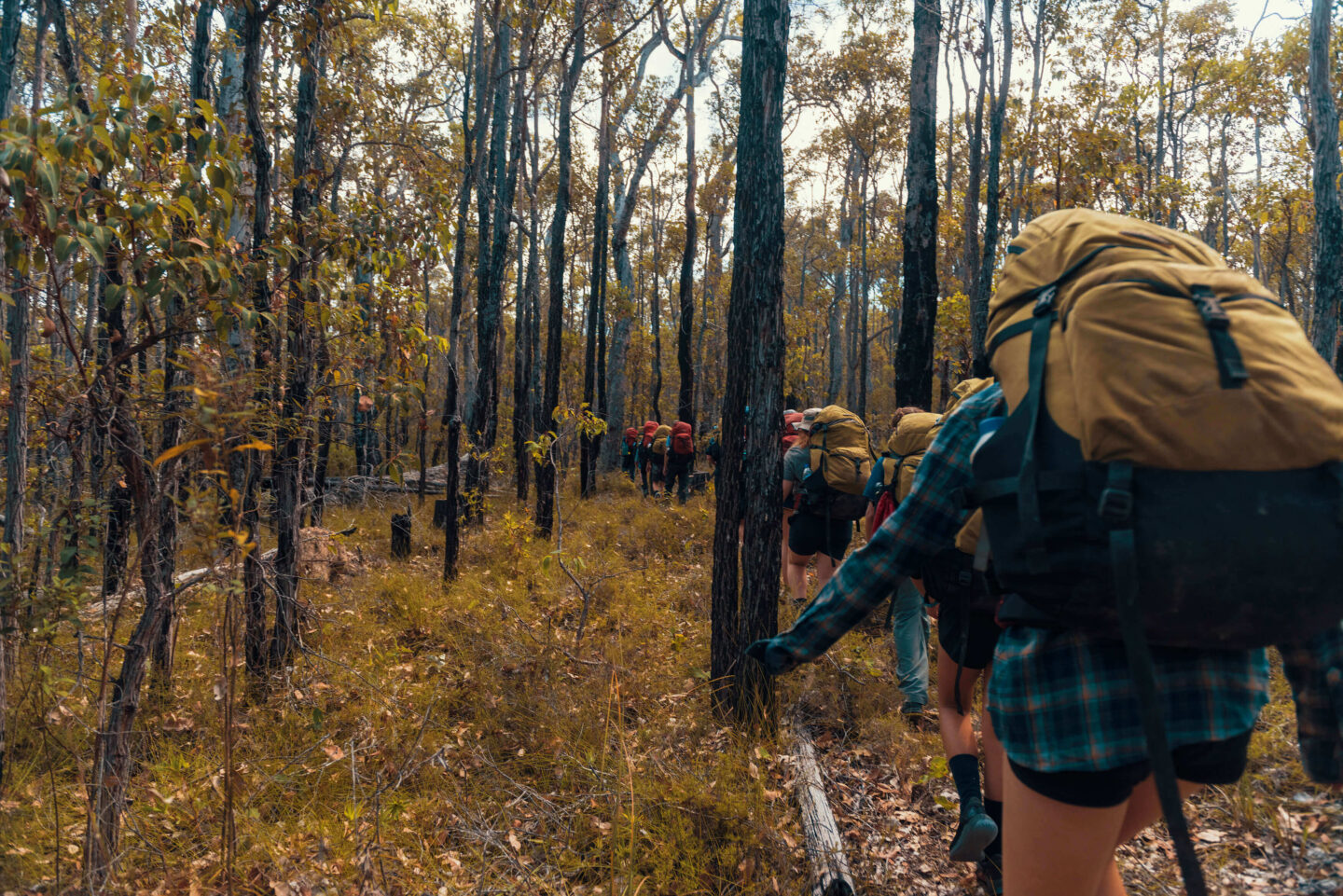 INSPIRING AND VIBRANT ENVIRONMENTS
Right at Bush Camp Margaret River's doorstep are stunning natural features, giant forests, unspoilt coastline, sea cliffs and limestone caves to explore, providing your students with a unique selection of adventure activities designed to challenge and engage them.
Opt to camp nearby at the rugged and beautiful Leeuwin-Naturaliste National Park, inspiring self-confidence, motivation, independence and a sense of adventure in your students.
Request a quote
Enquire now
DISCOVER BUSH CAMP MARGARET RIVER
FULLY CATERED
We provide fresh and healthy food for active young people sourced locally, with students contributing to all facets of cooking, preparation and clean up.
SEMI-REMOTE BUSH SETTING
Students leave the digital world behind and enjoy an unforgettable experience set to the backdrop of the Australian bush.
FLEXIBLE PROGRAMS
Bush Camp Margaret River offers immersive multi-night programs ideal for middle and senior school students.
THE PERFECT STEPPING STONE
The perfect setting and experience for students transitioning from centre-based camp programs to extended journey programs.
INCREASE STUDENT WELLBEING
Our offerings at Bush Camp Margaret River expose your students to natural environments reducing stress and increasing wellbeing.
AN EXAMPLE OF WHAT'S ON OFFER AT BUSH CAMP MARGARET RIVER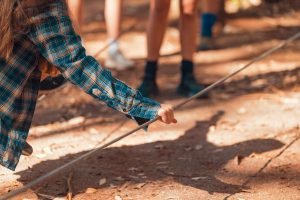 INSPIRE RESILIENCE
Our Resilience program is one of many offerings at Bush Camp Margaret. Perfect for junior school students, this 3 – 5-day program prepares your students for life's hurdles and changes by allowing them to learn from experience. Inspire your students to be confident and courageous, willing to take on any challenge.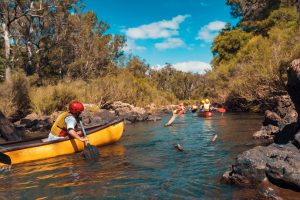 YOUNG LEADERS
4 – 10-days in length and perfect for middle school students, this program focuses on nurturing and strengthening capabilities empowering your students to navigate their lives and make decisions with confidence. Bush Camp Margaret River encourages your students to build strong relationships, develop their communication skills and discover the value of persevering.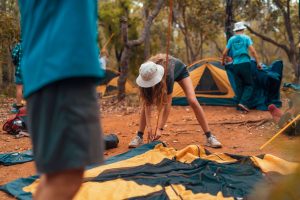 ENVIRONMENTAL CONNECTION
Bush Camp Margaret River's Environmental Connection programs are ideal for middle school students, can be either 4 – 10-days in length and inspire a sense of social responsibility and self-management. Through exploration and reflection, students have the opportunity to develop a meaningful relationship with nature and to begin to appreciate both its wonder and its fragility.
Bushwalking
Bushwalking
Be it a day's hike or a short walk to camp, bushwalking engages all our senses allowing us to explore nature and our place within it. And we always find something exciting along the way!
Caving
Caving
Caving stirs adventure and excitement, allowing us to overcome new obstacles together through an inspiring new world and a fresh perspective.
Orienteering
Orienteering
There's nothing more exciting than learning a new skill! Orienteering teaches us to read a map and a compass, gauge distances and provides lots of great learning opportunities.
Canoeing
Canoeing
Following the flow of the river, we love to explore the waterways on our canoes. Working as a team, using our muscles and problem-solving together to reach our base for the night.
Cooking
Cooking
For many, this is the first time they will be cooking and preparing their own meals. Some discover a new passion while developing healthy habits and self-belief.
Camping
Camping
Camping out in tents is our speciality! We love telling stories around the campfire, looking up at the night sky and creating memories that will last a lifetime!
Rock Climbing
Rock Climbing
Rock climbing on a climbing wall or up a rockface invites students to set their own goals, step by step they develop confidence even if they don't make it to the top in the beginning.
Abseiling
Abseiling
Descending a rock face or a climbing tower, we love the views from the top and the courage we see as students aim for their personal best and encourage one another.
High Ropes
High Ropes
Our high ropes course delivers an exciting challenge with students setting their own goals and developing confidence, determination and decision-making skills.
Initiatives
Initiatives
Our many initiatives can be large or small group activities on the land or water, encouraging social connection, negotiation, problem-solving and adaptability, all while having fun!
"The programs and all activities are excellent – they provide a great variety of experiences that challenge students and teach them a range of new skills."
Lauren Mirco, Teacher, St Mary MacKillop College
LOOKING FOR A DIFFERENT ADVENTURE?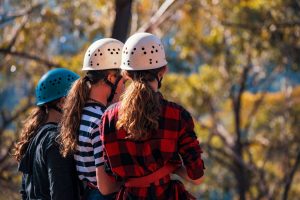 EXCURSIONS
Carefree single-day excursions provide opportunities for student development and growth through experiential learning in local natural environments.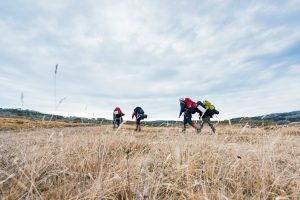 JOURNEYS
Multi-day journeys are crafted to suit age, ability, and outcomes required by your school community providing meaningful and authentic learning in amazing locations.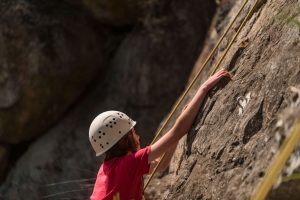 SEQUENCES
Sequential experiences introduce your students to varying and age-appropriate adventures, enabling growth and development through outdoor education, from one year to the next.

RISK MANAGEMENT
Learn about the risk management policies and procedures at the heart of everything we do; before, during, and after program.
Learn more
FREQUENTLY ASKED QUESTIONS
You can learn about our availability by submitting a request form. Once you have submitted your request, our team will get back to you with Bush Camp Margaret River's availability.
Bush Camp Margaret River is near Karridale/Hamelin Bay in the Shire of Augusta Margaret River, approximately 3.5 hours from Perth. Our camp sits on 110 acres of Karri forest, bordered by the Leeuwin- Naturaliste National Park and 5km from Hamelin Bay beach.
We do not provide transport to our camp, however, we can assist by advising on a bus company.
All food is provided by The Outdoor Education Group's Catering Department who provide healthy meals for active students from fresh, locally sourced produce. All our menus are carefully tailored to the program's location, duration, focus, anticipated weather conditions, and students' age, gender, and specific dietary needs.
Bush Camp Margaret River provides immersion in the natural world – we provided tented accommodation for students and a bunkhouse for teaching staff.
Typically, most programs run 3 – 10 days in length and are suitable for students in Years 6 – 12.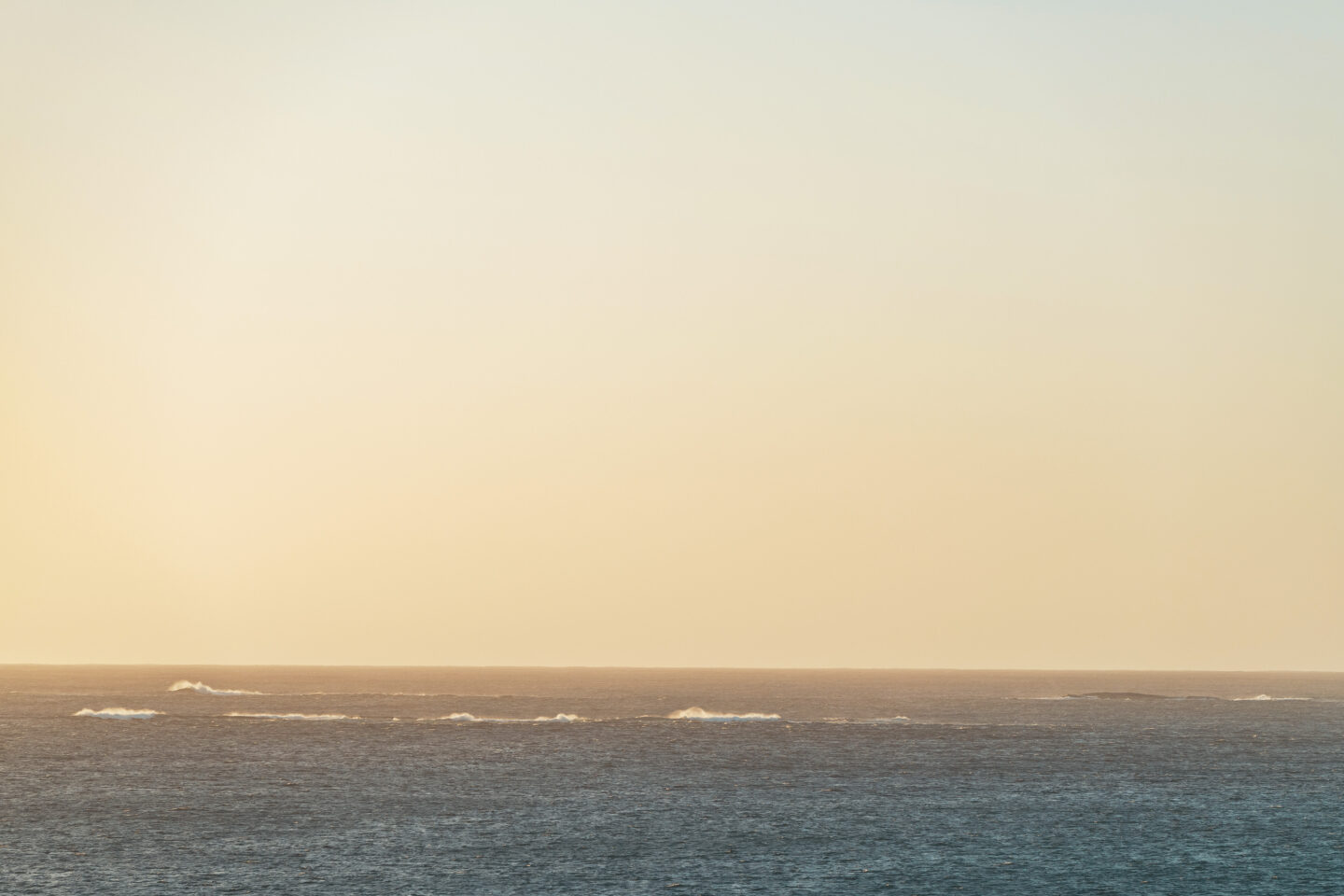 Develop vital social and emotional skills in a supportive learning environment
REQUEST A QUOTE