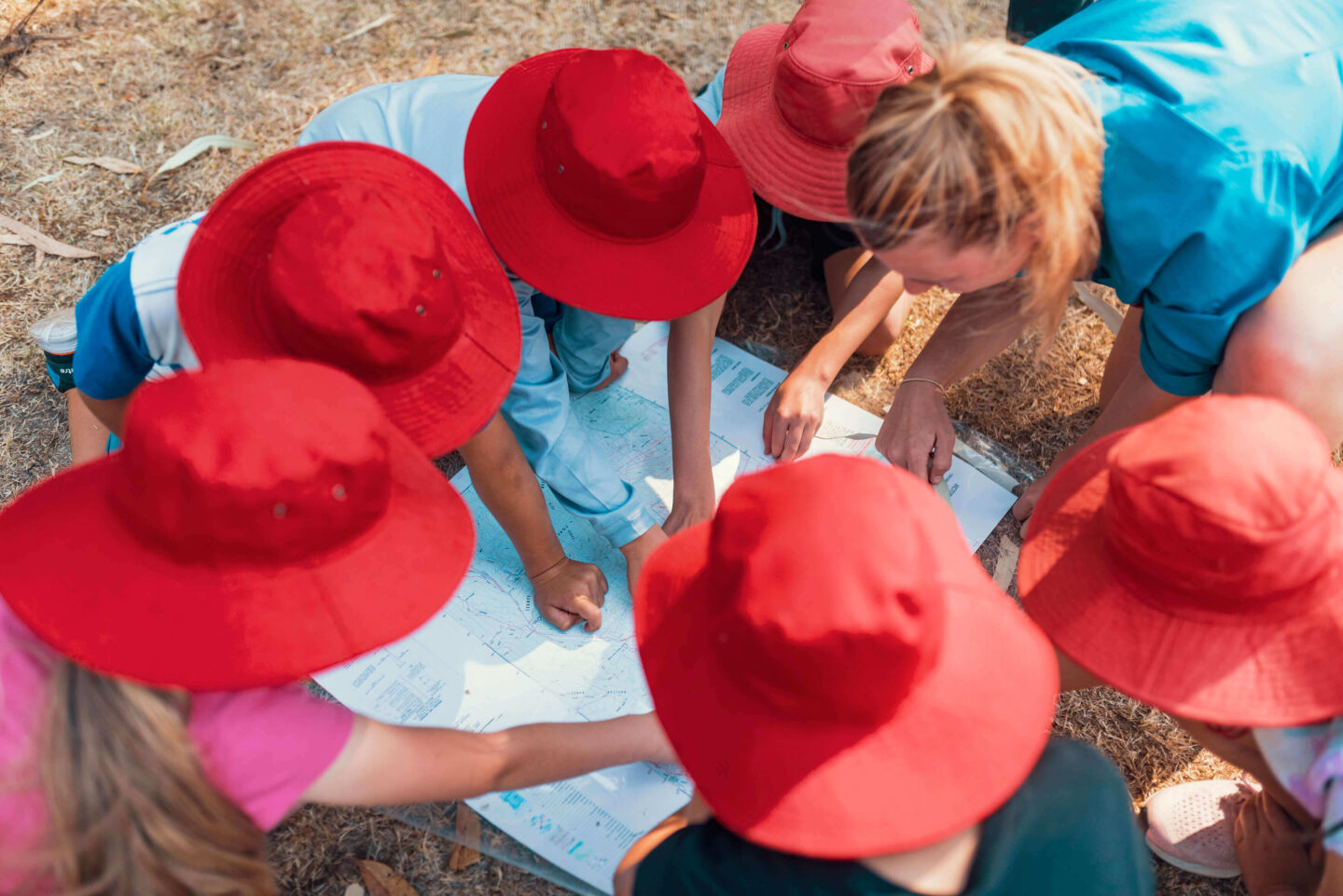 CAMP JUNGAI
meaningful and powerful learnings, staying with your students for years to come
Only 2 hours from Melbourne, our programs at Camp Jungai engage and inspire your students in spectacular ways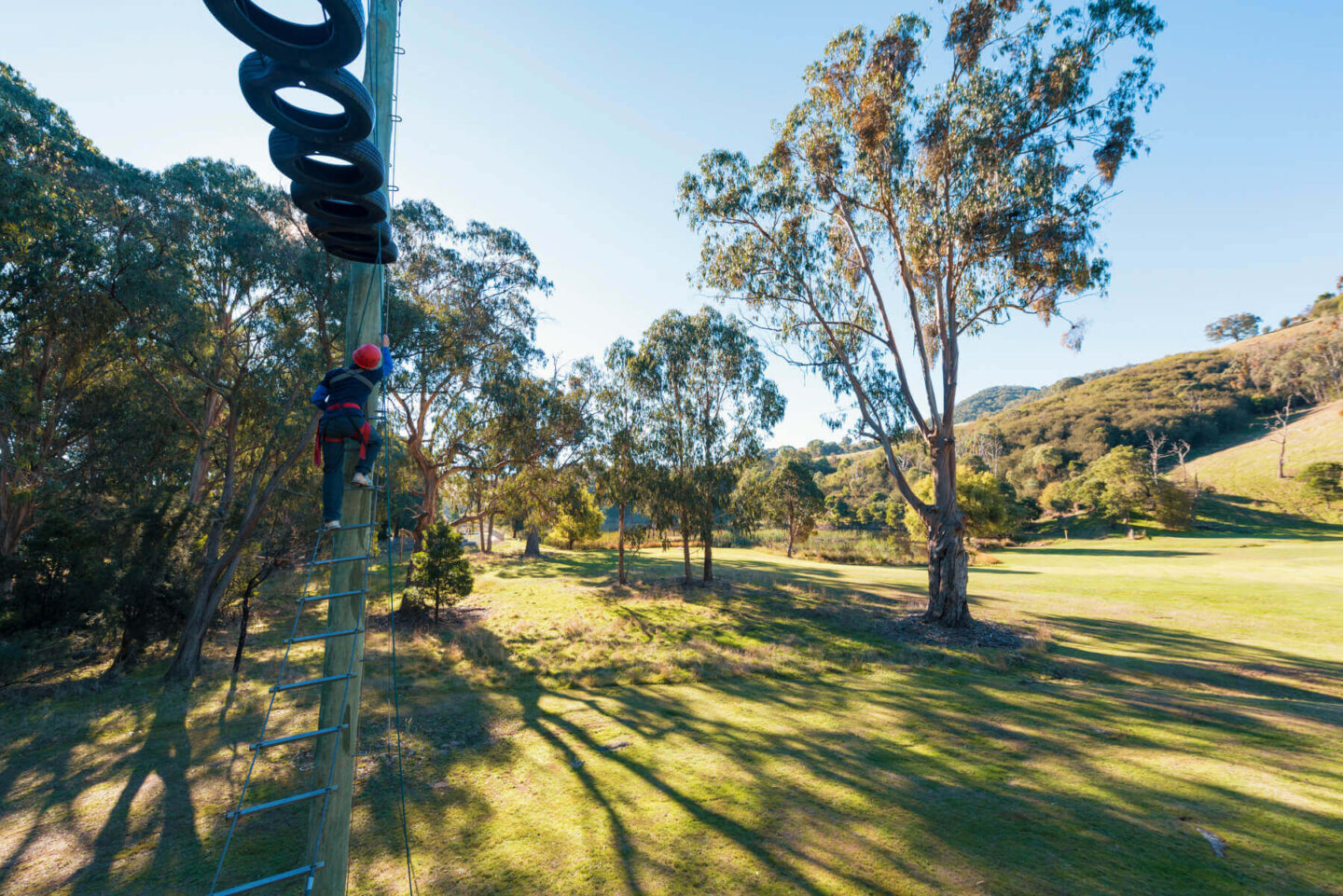 CAMP JUNGAI
Located in the scenic Rubicon Valley, 2 hours from Melbourne, Camp Jungai offers unique and engaging education programs providing a range of meaningful and powerful experiences for your students.
Camp Jungai offers truly unique experiences for students of all ages. Visit for a single day or enjoy a longer stay with 3 or 5 days of exploration. You can choose to stay in our cabins, or for an immersive experience, you can spend your evenings under the stars camping on our property or at a nearby spot.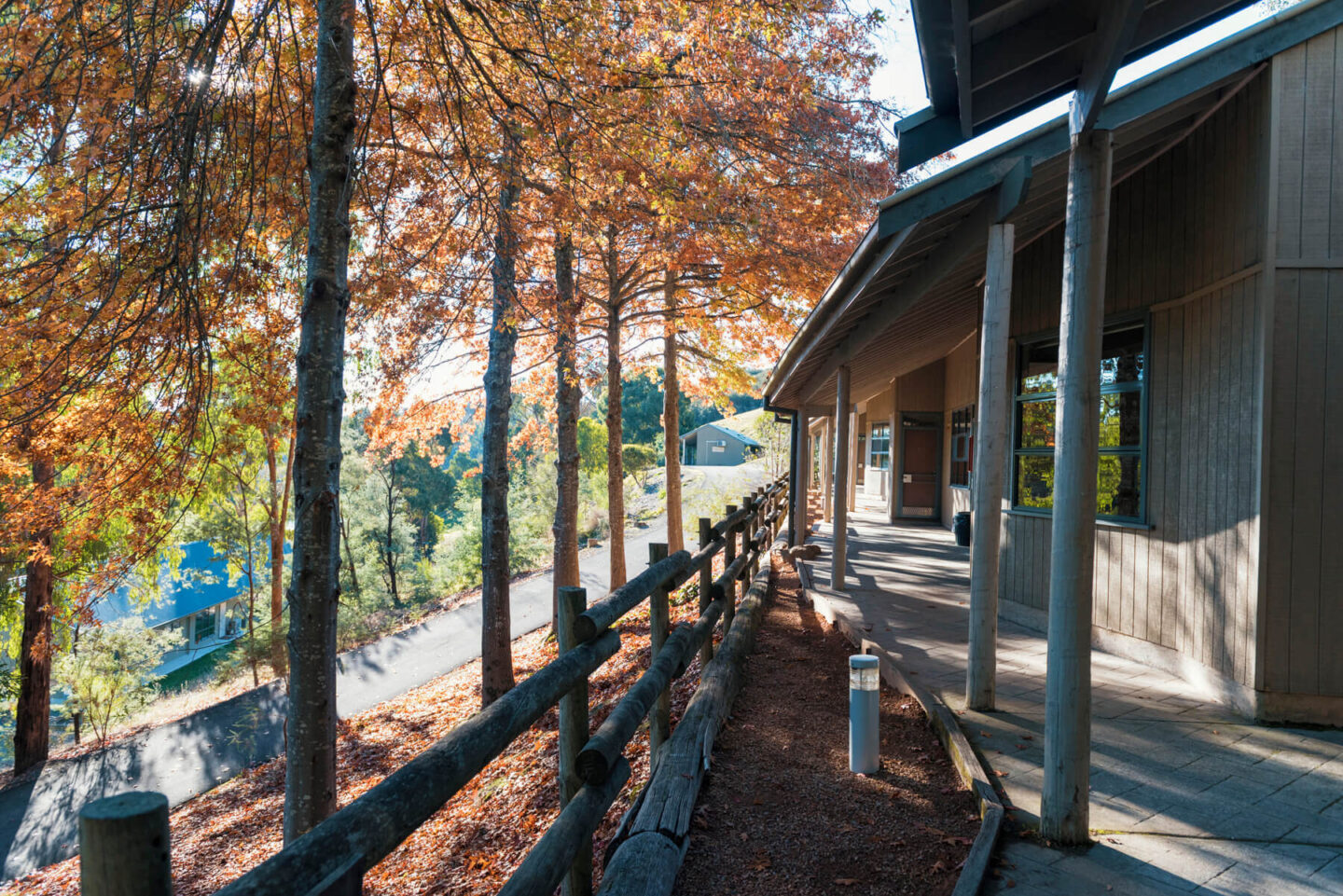 FACILITIES
Camp Jungai accommodates up to 155 people, with plenty of adventure activities on-site and expansive lush grounds to explore.
Camp Jungai features 10 x 12-bed cabins
An 8-bed self-contained leader's lodge
28-bed lodge; there's also the option of sleeping out under the stars
All cabins and lodges come equipped with reverse-cycle air-conditioning/heating, ensuite facilities
Request a quote
Enquire now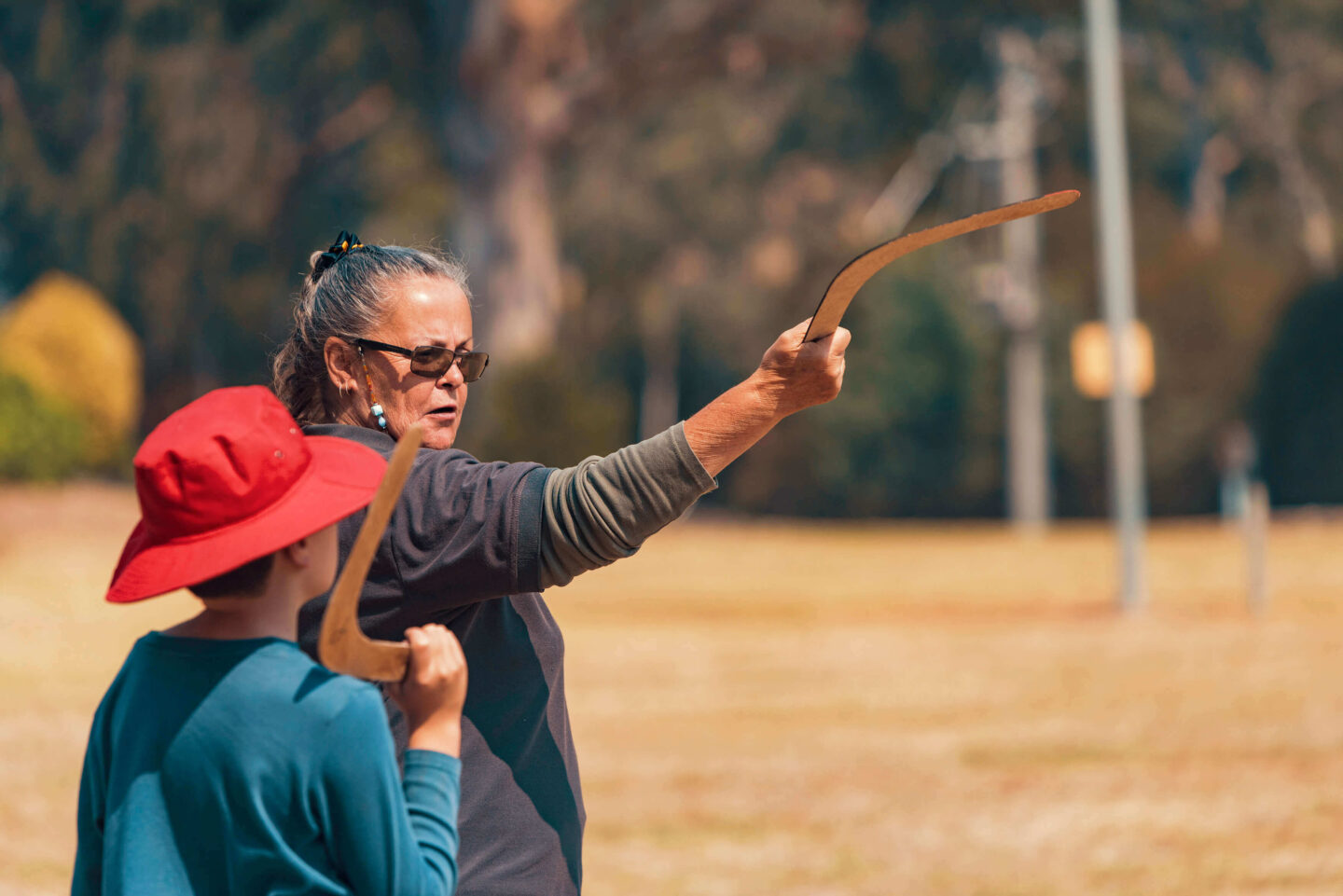 INDIGENOUS CULTURAL PROGRAMS
Developed with specialist input from the Taungurung people and our Head of Curriculum, our cultural sessions are the centrepiece of our offerings. Site-based cultural education officers provide a range of unique and insightful experiences for your students.
With varied sessions available for Indigenous cultural education, including bush tucker, bush medicine, crafts, cultural heritage and artefacts, storytelling and a cultural evening, your students will leave camp motivated and inspired to continue learning about our shared history.
Request a quote
Enquire now
STRENGTHEN YOUR CURRICULUM
Our experienced staff will work with your school to develop a camp program to ensure your curriculum aims and objectives are met.
CROSS-CULTURAL EXPERIENCES
We have strong ties to nearby communities and local indigenous leaders who provide invaluable insight into the land and its First Peoples.
FLEXIBLE PROGRAMS FOR ALL AGES
At Camp Jungai, we invite students of all ages to enjoy single-day, overnight or adventurous multi-night programs.
FULL CATERING PROVIDED
Our expert catering team provides healthy and tasty freshly prepared meals catering to all dietary requirements.
THE TEACHER EXPERIENCE
We provide your staff with comfortable accommodation and fully facilitated sessions to ensure everyone has a pleasant stay.
AN EXAMPLE OF WHATS ON OFFER AT CAMP JUNGAI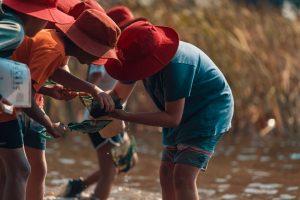 YOUNG LEADERS PROGRAM
The Young Leaders program is one of many offerings at Camp Jungai. Designed for junior school students, this 3 or 5-day program focuses on leadership and collaboration. Students participate in a range of outdoor activities designed to empower, stimulate, and inspire confidence, developing both their individual skills and ability to work in teams harmoniously.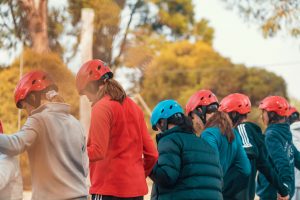 TEAMBUILDER
Designed for middle school students, this 3 or 5-day program supports the development of team-building and collaboration skills by encouraging students to face challenges, push past shortcomings and work together to achieve agreed outcomes. At Camp Jungai students explore social and personal responsibility and deepen their bonds as they learn new skills.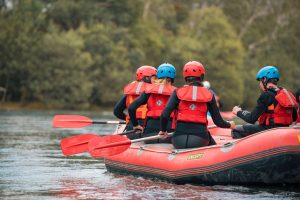 LEADERSHIP RETREAT
Our Leadership retreat is perfect for senior school students and can be 3 or 5 days in length. By providing a break from the school environment, this program offers students the opportunity to reflect on themselves, their relationships, and their future beyond school. Students explore what it means to be a good leader and harness confidence and perseverance.
Bushwalking
Bushwalking
Be it a day's hike or a short walk to camp, bushwalking engages all our senses allowing us to explore nature and our place within it. And we always find something exciting along the way!
Cycling
Cycling
A favourite activity among our team, cycling along a windy track together or playing group games builds resilience and independence in young people.
High Ropes
High Ropes
Our high ropes course delivers an exciting challenge with students setting their own goals and developing confidence, determination and decision-making skills.
Marine Discovery
Marine Discovery
Looking at a peaceful pond is nice but we'd rather learn about the ecosystems thriving in it. We may also get out hands a little dirty but we think that's the best way to learn!
Cultural
Cultural
Encourage an understanding and appreciation for history and diversity by connecting students to a different way of life through storytelling, bushcraft and more.
Canoeing
Canoeing
Following the flow of the river, we love to explore the waterways on our canoes. Working as a team, using our muscles and problem-solving together to reach our base for the night.
Orienteering
Orienteering
There's nothing more exciting than learning a new skill! Orienteering teaches us to read a map and a compass, gauge distances and provides lots of great learning opportunities.
Camping
Camping
Camping out in tents is our speciality! We love telling stories around the campfire, looking up at the night sky and creating memories that will last a lifetime!
Raft Building
Raft Building
Working together, students design and build a raft out of available materials then test it out on the water, raft building is loved by students of all ages.
Initiatives
Initiatives
Our many initiatives can be large or small group activities on the land or water, encouraging social connection, negotiation, problem-solving and adaptability, all while having fun!
CHALLENGING AND REWARDING
"Camp was challenging, fun and so rewarding. There were so many opportunities to try new things while making new friends and opening your mind out to a whole new world."
Ballarat Grammar, Year 7 student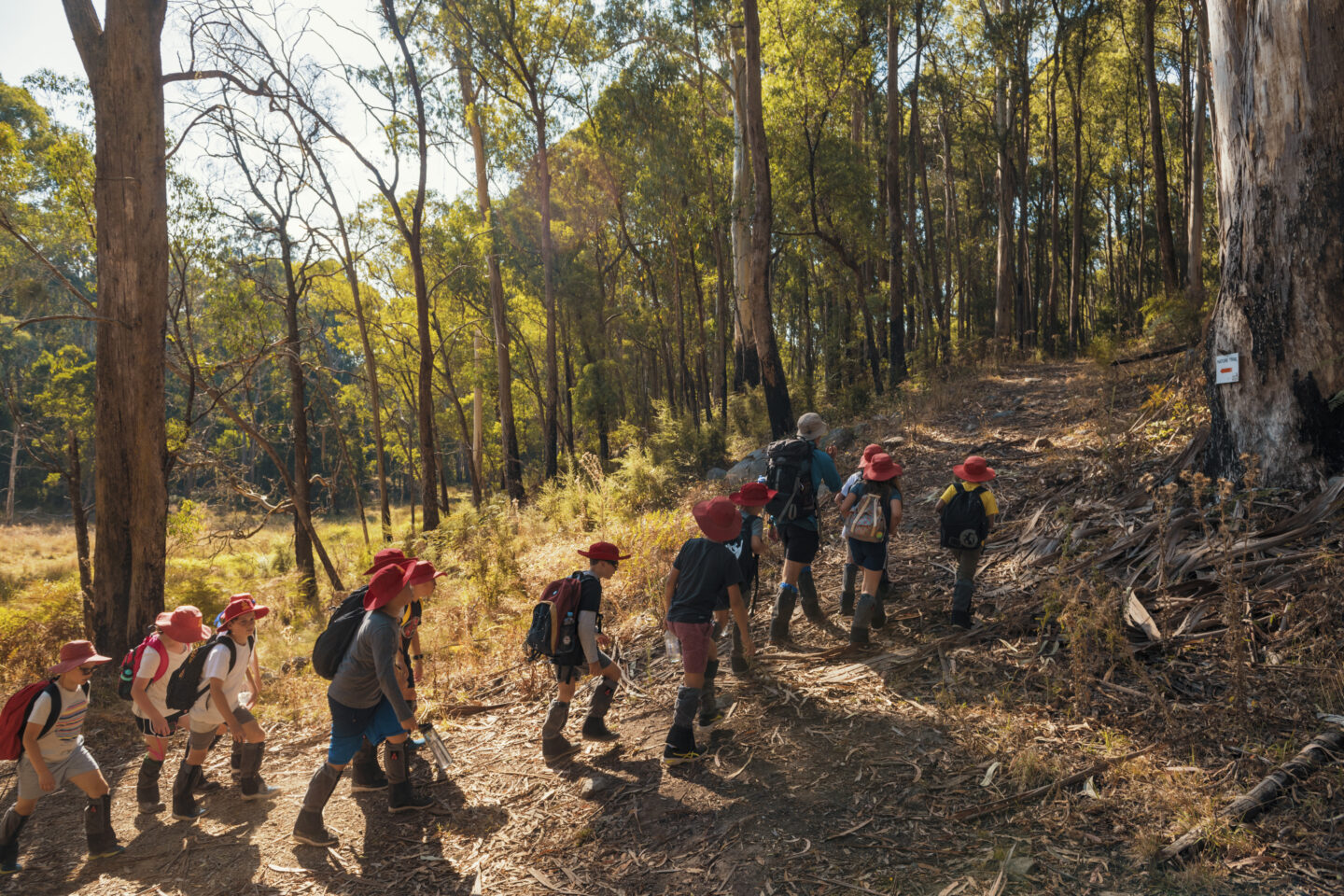 SCHOOL CAMPS ORGANISED BY THE EXPERTS
Finding the right experience to suit your teaching staff, your student's educational needs and to complement and strengthen your curriculum can be a real challenge. By partnering with The Outdoor Education Group finding the perfect school camp is simple.
Read more
FREQUENTLY ASKED QUESTIONS
You can learn about our availability by submitting a request form. Once you have submitted your request, our team will get back to you with Camp Jungai's availability.
No, staff do not facilitate any sessions. However, we do not provide night supervision.
No transport is not included in your quote. We encourage you to talk to your usual bus provider, or we can make a recommendation if you prefer.
Depending on the length of camp, you choose 5-7 activity sessions.
Yes! All food is provided by The Outdoor Education Group's Catering Department who provide healthy meals for active students from fresh, locally sourced produce. All our menus are carefully tailored to the program's location, duration, focus, anticipated weather conditions, and students' age, gender, and specific dietary needs.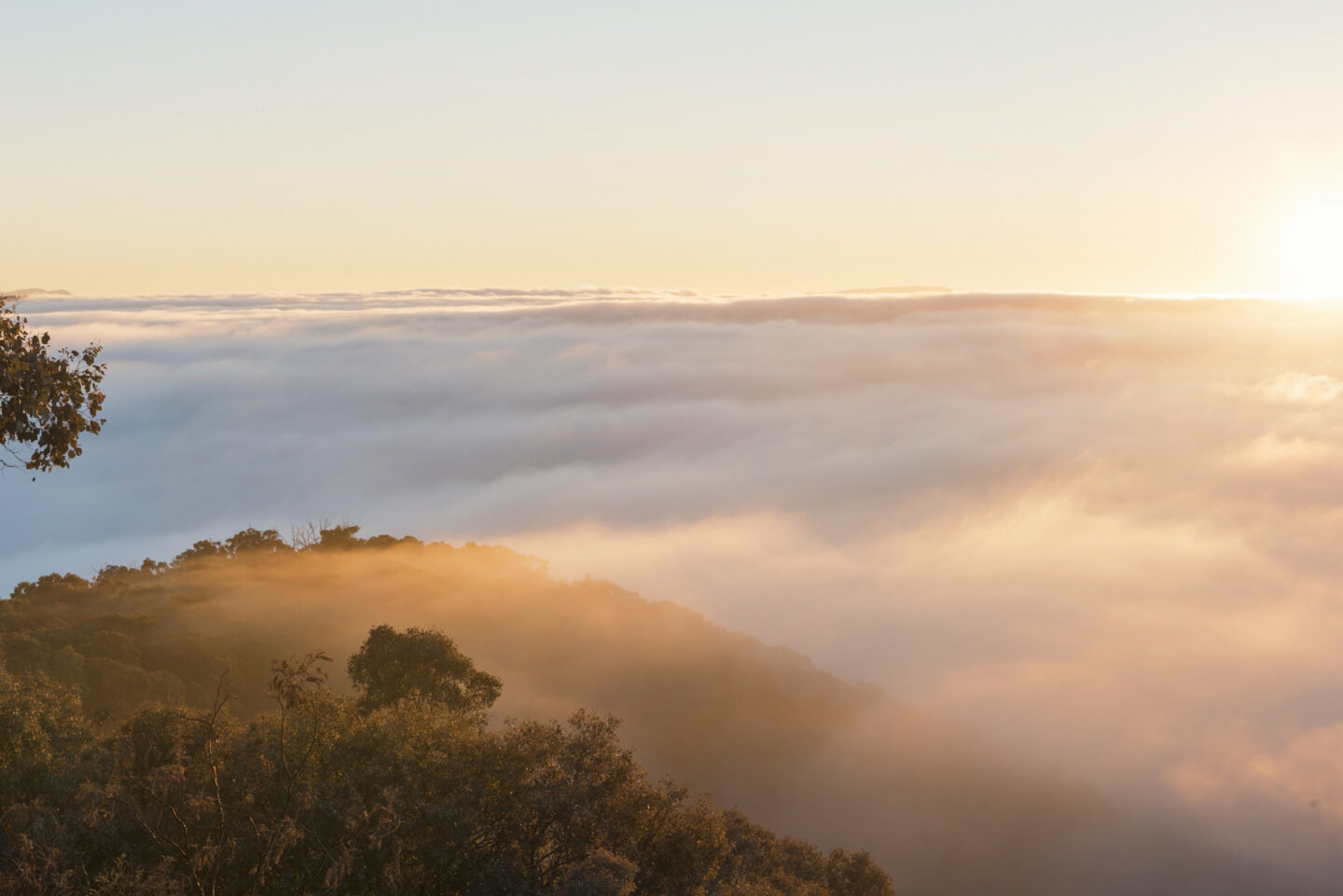 Bring education to life 
REQUEST A QUOTE