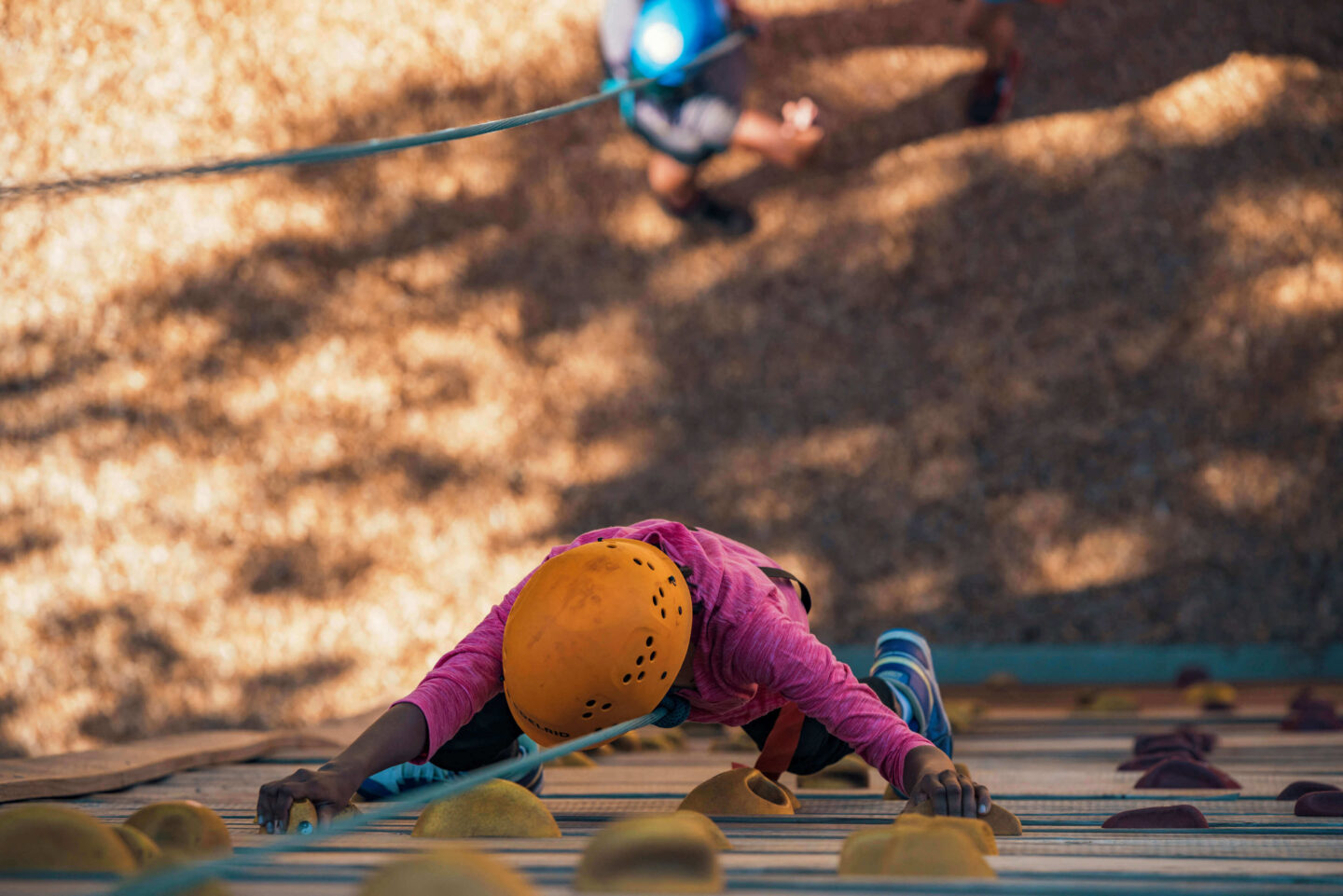 CAMP MARYSVILLE
REVITALISE YOUR CURRICULUM
Only 90 minutes from Melbourne, our centre-based programs at Camp Marysville will enhance student learning and outcomes in amazing ways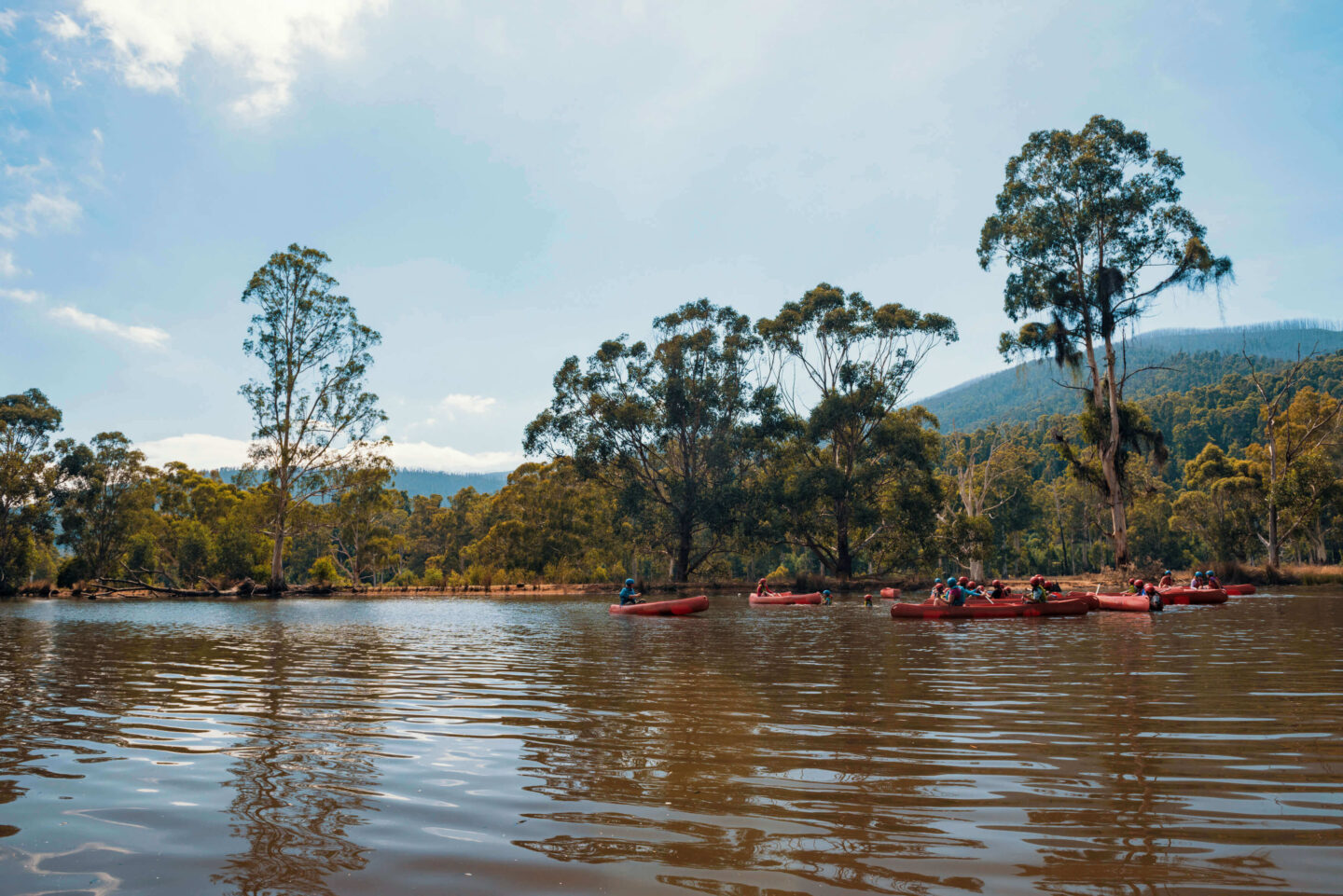 CAMP MARYSVILLE
Only 90 minutes from Melbourne, at the beautiful foothill of Lake Mountain, Camp Marysville fosters environmental literacy, a sense of social responsibility, personal management and community in your students through the exploration of sustainability practices.
Camp Marysville invites students of all ages to experience hands-on learning like never before. Enjoy a single day visit or benefit from a longer stay with 3 or 5 days of adventure. You can choose to stay in our cabins, or for a truly unforgettable experience, your students can spend their evenings under the stars camping on our property or at a nearby location.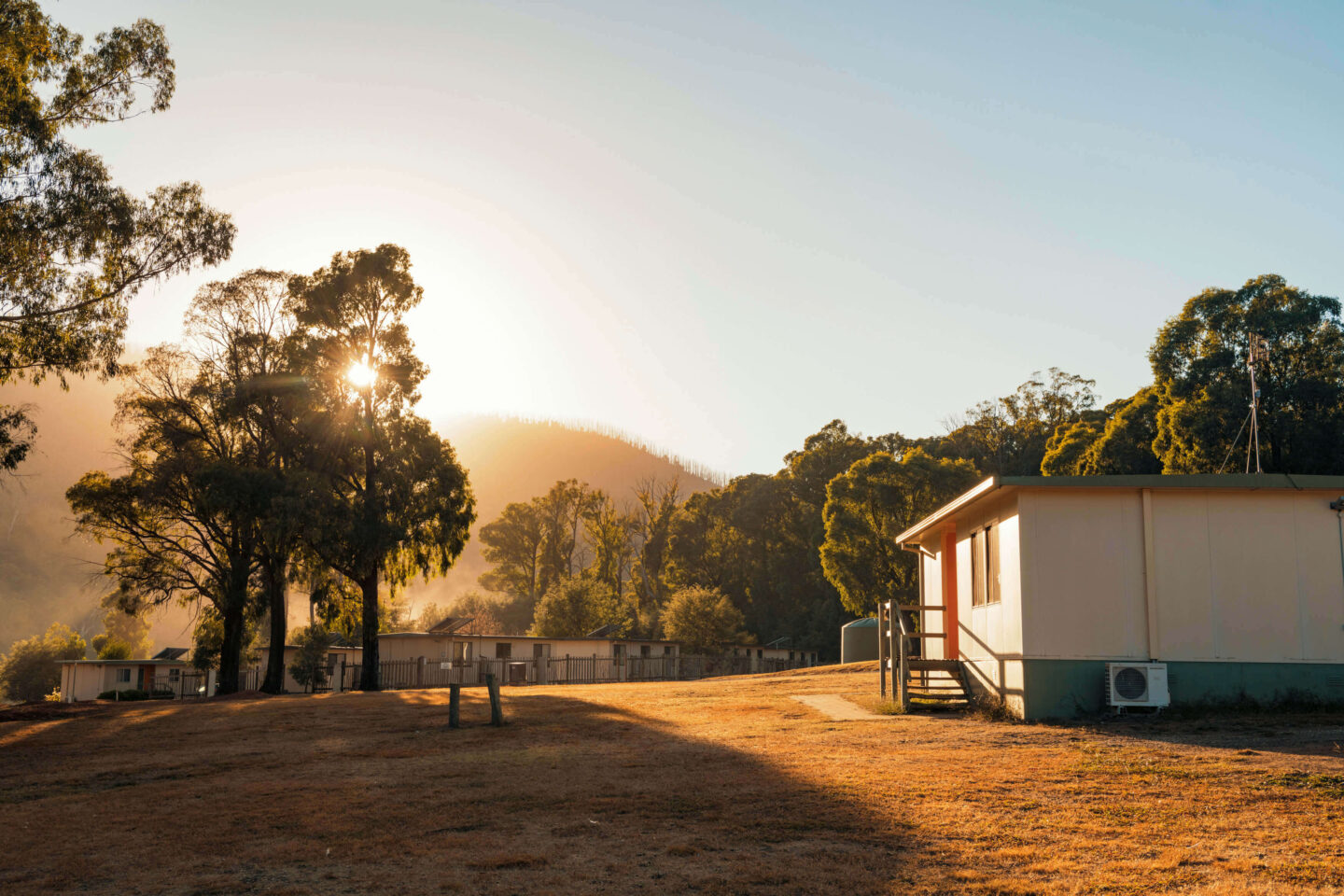 FACILITIES
Camp Marysville accommodates up to 240 people, with spectacular natural surroundings and plenty of engaging adventure activities on-site designed to bring out the best in your students.
All cabins sleep 6 – 8 and come equipped with reverse-cycle air-conditioning/heating, ensuite, and shower
Leader lodges sleep 2 – 3 and are similarly equipped to cabins, with kitchenette and lounge room
There's always the option of sleeping out under the stars, too
Request a quote
Enquire now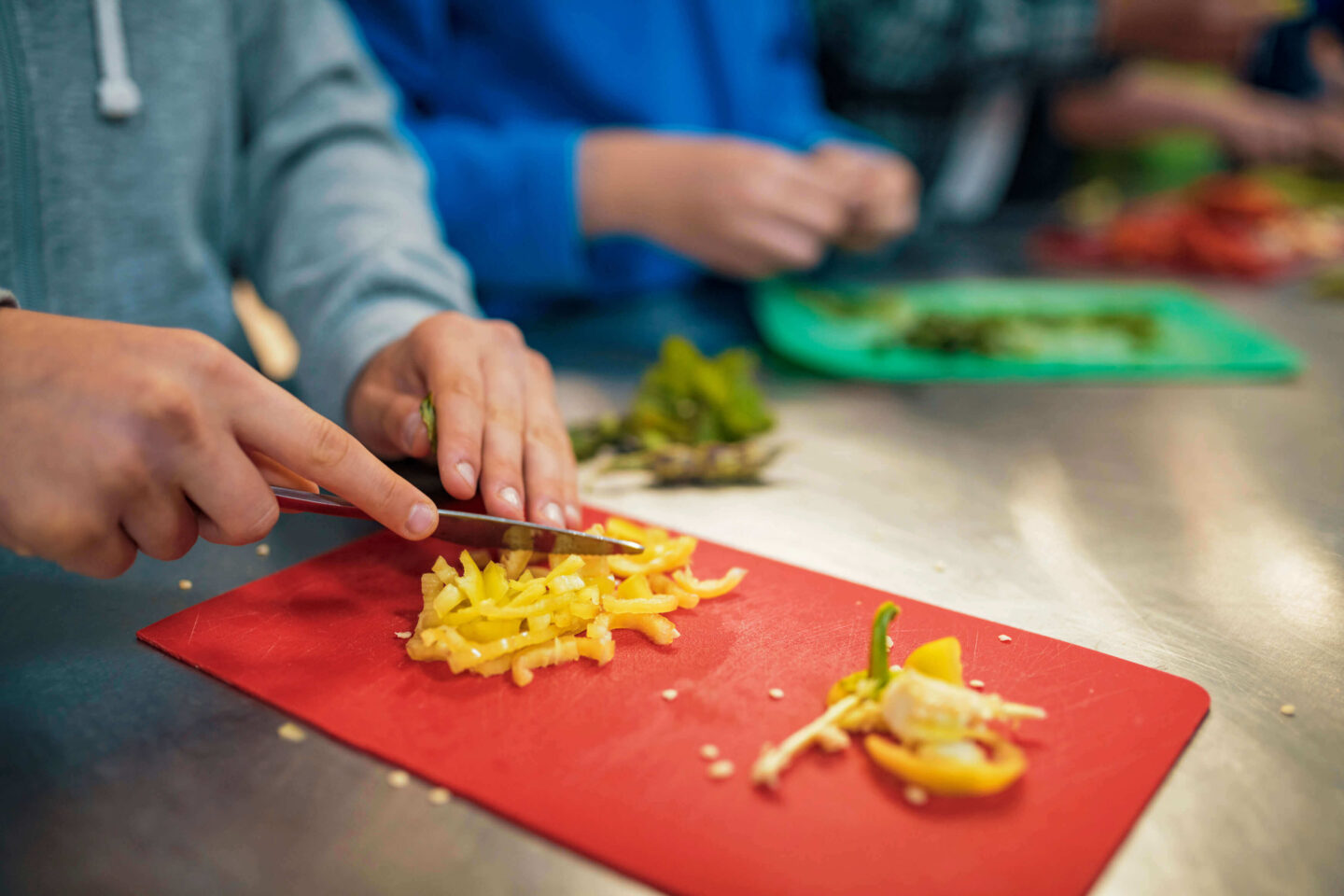 GROW IT, COOK IT
We invite your students to explore our garden, cook with freshly grown produce and select an egg or two from our chook-pen. Built from upcycled materials and showcasing various gardening methods, our kitchen-garden provides the ideal theatre for participants to smell, taste and touch ingredients fostering environmental connection in your students and enhancing their communication and collaboration skills.
Request a quote
Enquire now
STUDENT EMPOWERMENT
Empower tomorrow's decision-makers by inspiring your students to develop a meaningful relationship with nature.
FLEXIBLE PROGRAMS FOR ALL AGES
At Camp Marysville, we invite students of all ages to enjoy single-day, overnight or thrilling multi-night programs.
BOOST YOUR CURRICULUM
Our experienced staff will work with you to carefully develop an experience meeting your school's aims.
FULLY CATERED
We offer freshly prepared meals for all dietary requirements, with students participating in the entire process.
THE TEACHER EXPERIENCE
The teacher experience matters too. We provide comfortable accommodation and fully facilitated sessions.
AN EXAMPLE OF WHAT'S ON OFFER AT CAMP MARYSVILLE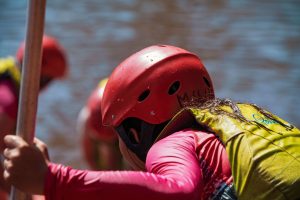 GAINING INDEPENDENCE
The Gaining Independence program is one of many offerings at Camp Marysville. Designed for junior school students, this 3-day program focuses on fun and adventure and encourages your students to face and accept personal challenges through trust, empathy and teamwork while strengthening their problem-solving skills.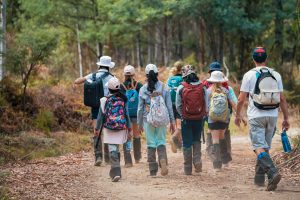 ORIENTATION
Focusing on developing and strengthening relationships between students, peer groups, and staff, this program is perfect for middle school students. Camp Marysville's Orientation program can be 3 or 5 days in length and combines a variety of confidence-building activities designed to prepare students for their first year of High School and beyond.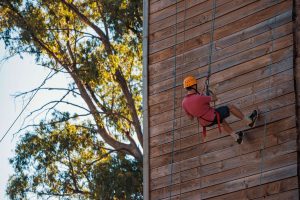 BUILD RESILIENCE
Our resilience programs provide your students with opportunities to learn resilience as a skill to carry with them. Perfect for senior school students, Camp Marysville encourages them to accept personal challenges through trust, empathy and teamwork. Over 3 or 5 days, your students discover effective coping strategies and social and positive attitudes.
Abseiling
Abseiling
Descending a rock face or a climbing tower, we love the views from the top and the courage we see as students aim for their personal best and encourage one another.
Rock Climbing
Rock Climbing
Rock climbing on a climbing wall or up a rockface invites students to set their own goals, step by step they develop confidence even if they don't make it to the top in the beginning.
Skiing
Skiing
A gentle skiing course for beginners highlights our strengths, physically and mentally. Not to mention the feeling of pride and accomplishment at the end of the day.
Bushwalking
Bushwalking
Be it a day's hike or a short walk to camp, bushwalking engages all our senses allowing us to explore nature and our place within it. And we always find something exciting along the way!
Canoeing
Canoeing
Following the flow of the river, we love to explore the waterways on our canoes. Working as a team, using our muscles and problem-solving together to reach our base for the night.
Cycling
Cycling
A favourite activity among our team, cycling along a windy track together or playing group games builds resilience and independence in young people.
Camping
Camping
Camping out in tents is our speciality! We love telling stories around the campfire, looking up at the night sky and creating memories that will last a lifetime!
Initiatives
Initiatives
Our many initiatives can be large or small group activities on the land or water, encouraging social connection, negotiation, problem-solving and adaptability, all while having fun!
Orienteering
Orienteering
There's nothing more exciting than learning a new skill! Orienteering teaches us to read a map and a compass, gauge distances and provides lots of great learning opportunities.
SKILLS FOR FUTURE-READY STUDENTS
"Thanks you again for making our trip to Camp Marysville possible. It was a wonderful opportunity for our students. It provided challenge in a safe and supportive environment and has created lifelong memories of what is possible when you push yourself. Exactly what we were hoping for.
I visited the camp for a short time and was very impressed with the setup, but mostly the outstanding staff you have working there."
Ben Vevers, Principal, Rangebank Primary School
LOOKING FOR A DIFFERENT ADVENTURE?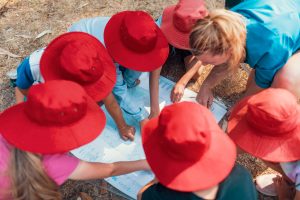 CAMP JUNGAI
Just 30 minutes from Camp Marysville, Camp Jungai offers centre-based camp programs designed to inspire and motive your students to become the best they can be.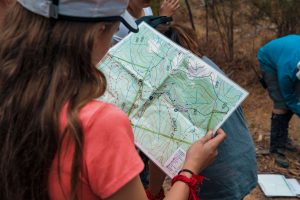 BUSH CAMP EILDON, VICTORIA
With an emphasis on communication and collaboration rapport-building, Bush Camp Eildon connects two sites with overnight bushwalking, camping and cycling.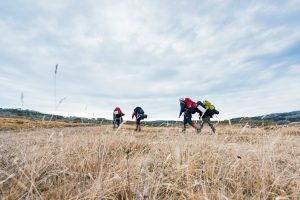 JOURNEYS
Multi-day journeys are crafted to suit age, ability, and outcomes required by your school community providing meaningful and authentic learning in amazing locations.

RISK MANAGEMENT
Our risk management policies and procedures meet or exceed all external compliance measures for outdoor education.
Learn more
FREQUENTLY ASKED QUESTIONS
You can learn about our availability by submitting a request form. Once you have submitted your request, our team will get back to you with Camp Marysville's availability.
We offer a broad range of activities, all designed to deliver powerful outcomes. As well as the above, some of our other favourites include town visit, Grow It Cook It, bush skills, and various evening activities.
No, transport is not included in your quote. We suggest you talk to your usual bus provider, or we can make a recommendation if you prefer.
Yes. Outdoor Education Group's Catering Department provide healthy meals for active students from fresh, locally sourced produce. All our menus have carefully tailored the meet the needs of participants, including specific dietary requirements.
Yes, we offer tented accommodation on-site, and we can also include a cookout experience.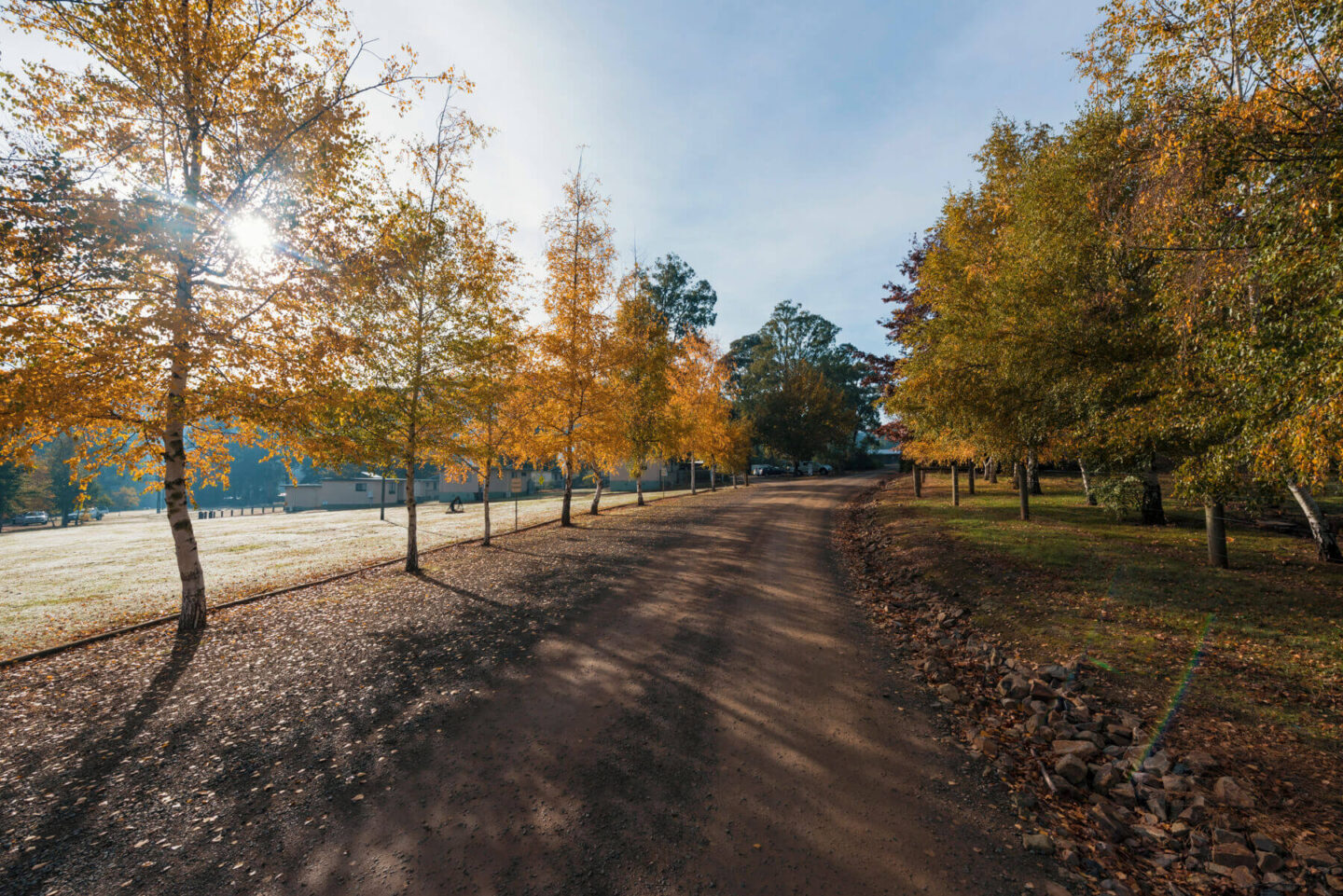 VENUE HIRE
Camp Marysville is the perfect venue for small or large groups and caters to all your needs.
Find out more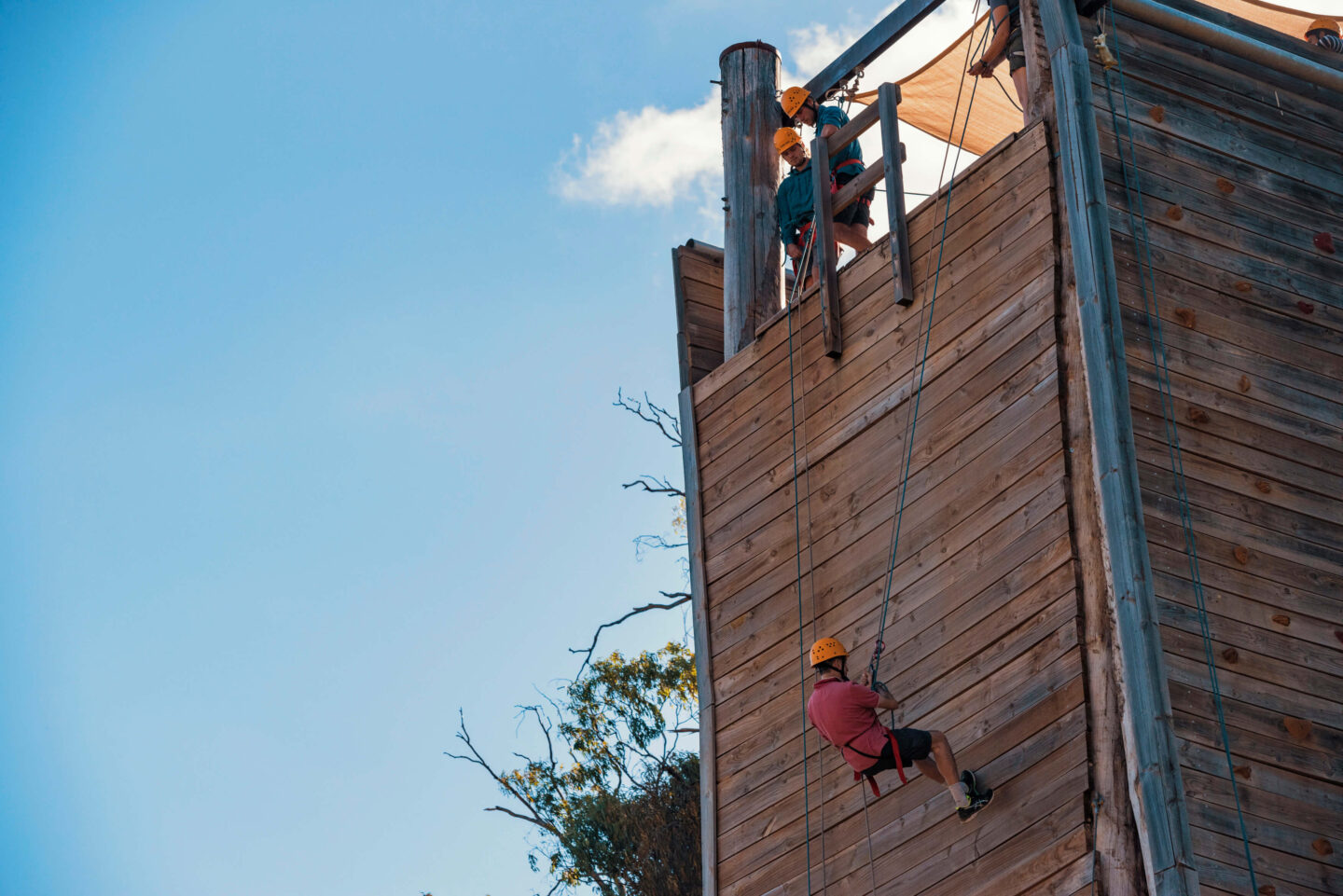 MAKE YOUR NEXT SCHOOL CAMP COUNT
ENQUIRE NOW